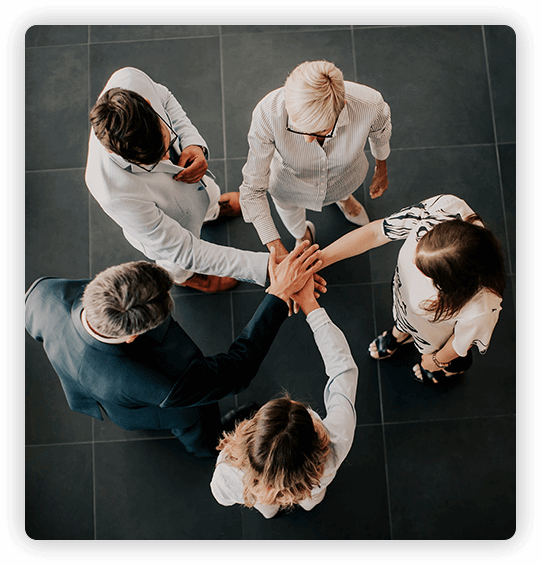 Effective Business Process Solutions for Your Company
We have been a part of the BPO industry for over a decade now. Over the years, our team has delivered reliable outsourcing, offshoring, and .Net development solutions to our clients. At BariTechSol, we handle business processes allowing you to concentrate on the essential aspects of your business.
We aren't your average BPO solution provider company. Our team of experts' design, develop, and ensure product quality before deploying it.
BariTechSol is determined to evolve and transform into a leading name in IT and software development. We believe in leveraging technology in our business practice to accelerate growth and success.
Our company brings decades of experience in software development and providing IT solutions to businesses of all sizes. A growing team of seasoned developers identifies our clients' needs and requirements to deliver the best-suited solutions.
Trusted and Endorsed by the Best
Over the years, Baritechsol has established itself as an offshore software development company that can be trusted to deliver high-quality, enterprise software solutions that accelerate a company's growth in a competitive digital market. Our clients include B2B and B2C businesses, digital companies and more.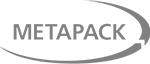 Why Businesses Choose BariTechSol?
We are a leading provider of quality offshore software development services who have created a variety of small and enterprise level software solutions for our clients.
Best IT Resources
Our teams consist of the best technology resources available in the industry. We hire only the best people, who are shortlisted after an extensive series of tests and evaluations.
Time Zone Adjustment
We understand that the offshoring business means working at odd hours. Our dedicated teams are well prepared to adapt and work around your time zone, for a personalized experience.
Experienced Teams
The tech teams at Baritechsol are quite experienced in creating software for several industries, and deliver the most ideal software solutions designed to help the company succeed.
What Sets the Talent at BariTechSol Apart from the Competition?
At BariTechSol, we appreciate talent wherever we see it. Since our inception, our company has been focused on hiring the very best amongst all the available candidates from our IT pool. To do so, we have created a set of rigorous tests designed to test the knowledge, skill, and adaptability of our candidates, in order to finalize the most experienced resources for our team.
What does it take to be a part of the BariTechSol family? Being an expert at your respective tech skills and having the right credentials are a must-have. However, our screening process also tests for fluency in communication, the ability to express your opinion ably, and a drive to improve and learn constantly is what we expect from all of our valuable resources.
Fluent Communication
Being able to express your intent and ideas is essential if you want to be a successful professional. An important skill for our tech resources is the ability to express themselves fluently and clearly in the English language.
Extensive Industry Experience
Experience is key when it comes to developing great software solutions for business. our teams are made up of highly skilled and experienced individuals who ensure that the product you receive is truly great.
Specialized IT Resources
Every individual talent in our IT and tech teams are experts in their respective domains, and are well-skilled on all aspects of that niche. This helps our team identify and solve any potential issue that might rise up during the development lifecycle.
Result-Oriented Work
At Baritechsol, we aim to create software that fulfills the tasks required by our clients. This result-driven work process helps our teams develop software solutions that are guaranteed to achieve and deliver the result desired from it, easily.
Our Mission
As a leading .NET development company, our mission is to make the software development process simple and straightforward to keep business processes streamlined and optimized. At BariTechSol, we aspire to develop and implement software solutions using the latest technological trends and techniques that foster long-term fruitful relationships with our esteemed clientele.
Our Vision
As an offshore software development company, we strive to provide high-quality .NET development services for our clients, ranging from standalone software products to complete enterprise software solutions. Our vision as a company is to ensure that our customers look to us as the full-circle development and maintenance services provider, using our top IT resources and unmatched customer service.
The Values We Strive for at BariTechSol
Diversity
At BariTechSol, we believe that a diverse team of talent is the best way forward to create truly unique software solutions.
Efficiency
Our constant drive for excellence is powered by the efficient work processes we follow at Baritechsol, for a relaxed work environment.
Teamwork & Collaboration
Our multi-talented teams are built around the concept of empowering each individual to contribute to the development of our projects.
Creating Client Value
We do not just create software that our client expects. We create solutions designed to boost their business for maximum returns.
Passion in Work
At BariTechSol, each member of our team has a love for the work they do, and that passion is prominent in the project they deliver.
Transparency
We believe in complete transparency between our teams and the clients, because we know that trust is important when creating unique software solutions.
Recent Articles and News
Find the latest offshoring and software outsourcing resources here
Important Tips About Custom Software Development for Healthcare The software development field has become quite vast in the last few years. It has not just remained limited for the...
Know Important Tips to Select the Best IT Project Outsourcing Company Software outsourcing is becoming a go-to development technique for many businesses. They usually pick IT project outsourcing due...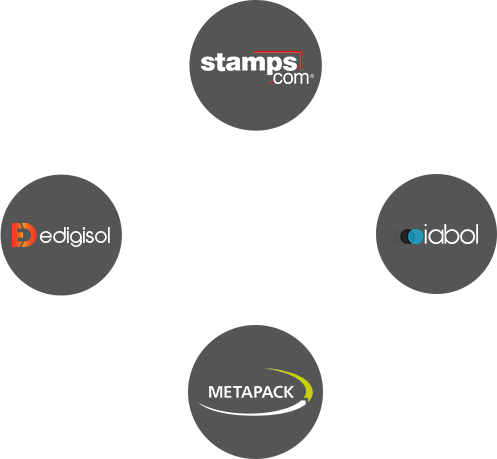 What Our Clients Have to Say
About Us
Take a look at a few of our valuable customers' experiences, and discover what they have to say about Baritechsol.
Discuss Your Requirements With Us