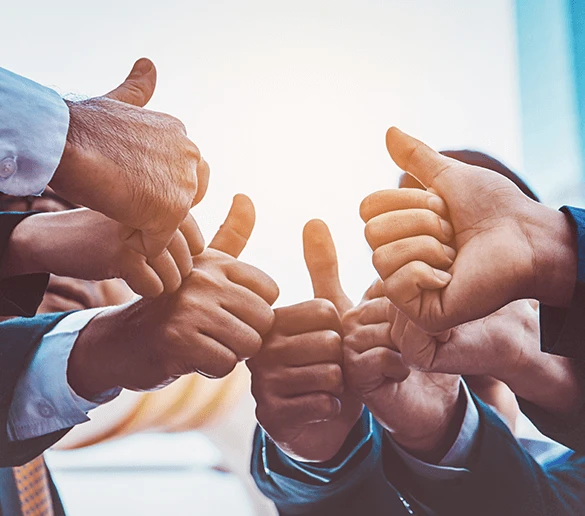 We Call Employees Our Assets!
Being an employee-centric company, we always care about the wellness of our team. Over the years, we have built a synchronized culture that has enabled all of us to grow together. It has helped us to achieve various milestones, which is why we dedicate every success to the hard work of our teams.
We truly believe in fostering a working environment where every individual can learn and grow. That is the reason why we give equal opportunities to everyone, so that they can excel rapidly in their careers.
Open Positions
Stay Tuned To Know About the Upcoming Vacancies!
Join Us & Find Endless Growth Opportunities
If you are a creative thinker who is ever-ready to learn and take on new challenges in the field of tech, then BariTechSol is your place to be. We always hunt for those minds that can bring value to our team, precisely by working with cutting-edge technologies.
Why Work at BariTechSol?
Perks & Benefits That Makes Us Stand Out
Health & Life Insurance
Our life insurance plans help every employee to get full medical treatment without worrying about the hefty hospital bills, so that they can always remain in peace of mind.
Leave Encashment
Our employees can avail leave encashment in case they haven't fully used their annual allotted leaves. That is how we care about them even if they aren't taking vacations.
OPD
Not only employees, but we also take care about the wellness of their families. Our OPD policy covers all the medical bills of employees and their immediate family members.
EOBI
Our commitment to protect the financial stability of employees always takes the first priority. With EOBI contributions, we precisely ensure to secure the future of our employees.
Provident Fund
Being an employee-centric company, our focus is on the financial wellness of employees. Our provident funds policy adheres to this fact, providing everyone an added incentive.
Work Life Balance
We regularly organize various types of events to achieve perfect work life balance, so that our employees can enjoy and take some good time-off from the work.
Annual Bonus
We always appreciate the hard work of our employees with stunning rewards. Our annual bonus policy is one of them, strongly amplifying our commitment to employee appreciation.
Annual Increments
Based on performance, we offer annual increments to the deserving employees. It is our core promise to reward every hard working individual, precisely to bring more motivation.
Training & Development
Skills development is a continuous job and it should be focused by every individual. We empower our teams to actively learn new technologies, rightly to achieve greater feats.