ASP.NET Custom Web Development Company
Our team helps our clients empower their businesses and organizations by developing custom software solutions designed specifically to their business requirements that simplifies and improves the company's workflows.
Custom ASP.NET Web Development
Every company needs a unique web solution designed to enhance their work processes and increase
efficiency. At Baritechsol, we design and develop custom websites and web apps that fulfill your specific
software requirements and needs.
Migration to
.Net Web Platform
.Net has established itself as a popular platform for business software. If you too want to benefits from
the enhancements provided by the .Net platform, our web development team can help you move to a
custom .Net web solution.
Enterprise ASP.NET
Web Development
Businesses often need an enterprise software solution that could be accessed anywhere, connecting a
team spread geographically apart. At BaritechSol, we develop custom enterprise solutions for the web
that increase your efficiency.
ASP.NET
Product Customization
Custom web development is fast becoming a requirement nowadays. Our development teams help your business customize your existing ASP.NET solution according to your needs, updating it for better performance.
Web Development Services We Offer
At Baritechsol, we strive to provide excellence. That is why our web development teams offer many website development services that provide robust and scalable websites and web apps. We ensure that we deliver a top-notch, robust, secure, and easily scalable database tailored to your company's requirements.
Front-End Web Development
Our developers create easy-to-manage user interfaces for your websites using the latest front-end technologies that ensure quick and intuitive experience. A good design that is easy to follow is essential to a website's success, and that is what our developers strive for.
Back-end Web Development
No matter how good a website looks, if it lacks essential features or does not work the way it is supposed to, the website will fail. Our back-end developers create robust, secure, and feature-rich codebases designed to elevate the functionality of your website.
Full-stack Web Development
Need a full website developed, with front-end, back-end, and database? Our full-stack developers use the latest technologies and practices to develop feature-rich, robust, and aesthetic websites that are designed custom tailored to your company's specific needs.
Content Management System
Content marketing is a popular practice nowadays, with many businesses employing it to boost their revenue. Our developers use popular and secure CMS techniques and tools to create reliable and fast content management systems designed to scale with your business.
Web Portal Development
From Learning Management Systems to community web portals, our web developers create highly secure and feature-rich web portals which are designed according to your specific needs, and are easy to update and scale as the scope of your business expands.
E-Commerce Web Development
E-Commerce is a popular business model many companies are using nowadays. Our web developers use the latest e-commerce technologies and practices to develop feature-rich and scalable e-commerce websites and web portals that will help your business grow.
Why Companies Choose BariTechSol?
Our web developers have over a decade-long expertise in building web solutions that meet market needs, empower companies' brand identity, and encourage business growth and expansion.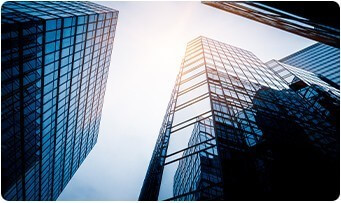 Best IT Resources
Our web development teams consist of the top resources available in the industry. We employ only the best, who are shortlisted after an extensive series of tests and evaluations.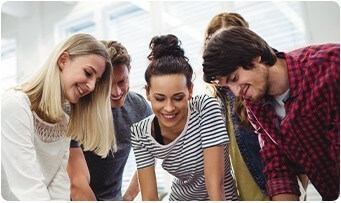 Experienced Teams
The development teams at Baritechsol are experts at creating software solutions for several industries, delivering the ideal product designed to help the company succeed.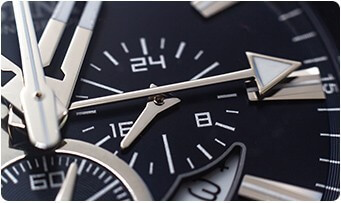 Time Zone Adjustment
We know that the offshoring and outsourcing business requires working at odd hours. Our dedicated teams are prepared and ready to adapt to your time zone, for a better experience.
Our Web Development Services Expertise
Our custom website development services are designed to offer the best features and functionality to help you elevate and establish your business's online presence, from stable static websites to robust and scalable enterprise web portal solutions.
Full-Stack
Website Development
Using their extensive web development experience, our full-stack developers help you develop a robust and scalable web solution.
Custom websites designed, developed, and maintained.
Efficient back-end codebases tailored to help your business improve.
Processes, methodologies and techniques chosen by industry experts in web development.
Intuitive and mobile friendly front-end layouts.
Revamping your existing web solutions.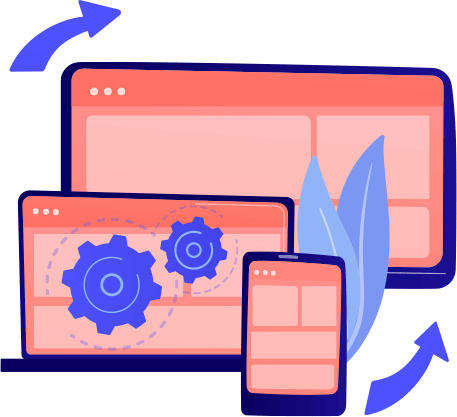 Custom ASP.NET
Development
For a reliable web solution, our ASP.NET web development services deliver secure and robust websites.
ASP.NET web solutions developed for your business environment.
Web solutions designed to improve and enhance your existing processes.
Robust and secure ASP.NET development for integration with the .Net environment.
Integration with existing .Net solutions.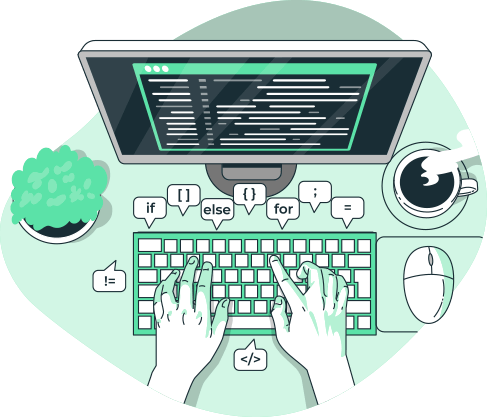 CMS
Development
Discover how to leverage the true value of your content with our custom CMS solutions designed to help you get valuable insights.
Leveraging visitor data into generating insights.
Generate reports and forecasts to analyze performance of your content.
Custom CMS solutions developed using the latest content management techniques.
Integration with existing solutions to upgrade and add content management functionality.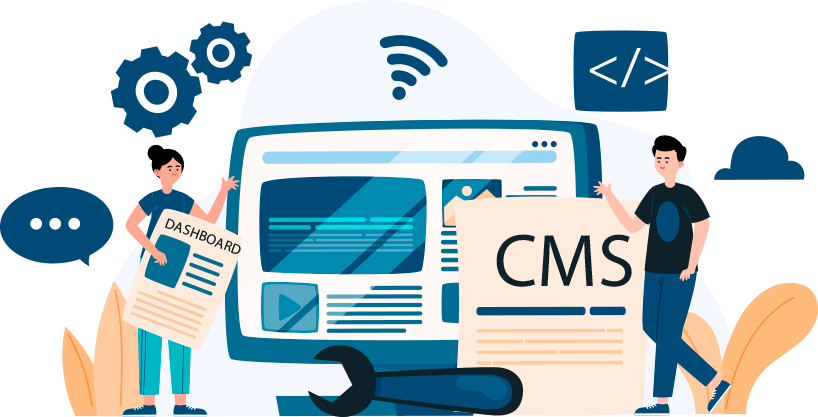 Migration
Solution
Comprehensive and expert ASP.NET migration services designed to help you upgrade and improve your existing business processes.
Upgrade or migrate to a custom ASP.NET web solution.
Quick performance, with new features native to the Microsoft environment.
Completely secure migration services designed to carryover and improve your existing product.
Custom tailored .Net solution designed to elevate your existing performance and efficiency.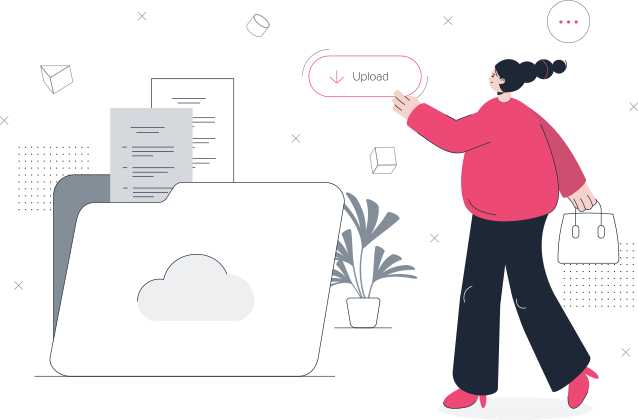 Custom Web Development Services at Baritechsol
Using the best talent available, we design, develop, and deliver quality software solutions guaranteed to elevate your company's growth. BaritechSol does not just develop custom websites for the businesses of today. We develop web products that help your company scale and grow, using the latest technologies.
Want A Custom Developed
Website for Your Business?
Our web development services team are experts at developing custom web solutions to help your business elevate its digital presence.
Popular Web Development Technologies We Use
At Baritechsol, we focus on using the best development strategies for our clients. Whether it is a single-page website you want, or an enterprise-level web solution, our web development teams use only the most reliable and popular web technologies to develop it for you.
ASP.NET
ASP.NET is a popular web development technology created by Microsoft for its .Net platform. It is used to develop powerful and highly functional websites and web apps for various industries.
JavaScript
JavaScript is a highly popular web technology that allows us to create highly dynamic web products, improving the user interface and functionality of the website and elevating user experience.
HTML+CSS
The most basic technologies if you want to develop a website, HTML and CSS go hand in hand as the primary building blocks of any web product, often supported by JavaScript and other technologies.
Bootstrap
Bootstrap is an open-source CSS framework designed for the purpose of helping developers create responsive, mobile-first web pages, using a mix of JavaScript and CSS for its purposes.
Why Opt for Custom Website Development?
Websites have been, for a long time now, one of the most important modes of digital presence for businesses. They allow the company to establish and manage its online identity, as well as promote it to a larger market base. That is why a custom web solution developed specifically for your business is a necessity.
Highly Productive
Custom tailored websites are designed specifically for your business needs, and can help you create a unique and distinct online identity.
Flexible Functionality
By developing a website tailored to your business specifically, we ensure to make everything according to your brand personality and identity.
Robust Performance
Designed after assessing your business requirements, the custom websites provide far better performance compared to ready-made solutions.
Secure
As custom websites are one-of-a-kind, this allows them to be more secure compared to generic solutions, by incorporating custom security measures.
Scalability
We offer scalable web development solutions, so that you can fully customize applications with the required features whenever wanted necessary.
Industries we Serve
Baritechsol is primarily a database development firm that aims to help various industries improve and excel using the reliability and security offered by the .Net platform. Over the years, we have helped many companies from a variety of industry sectors with our database development services, primarily the ones given below.
Our Web Development Process
At Baritechsol, we follow a six-step design and development process to ensure that each of our clients gets the best service possible. This also helps us ensure a strict level of quality for all our offerings, regardless of the project or industry.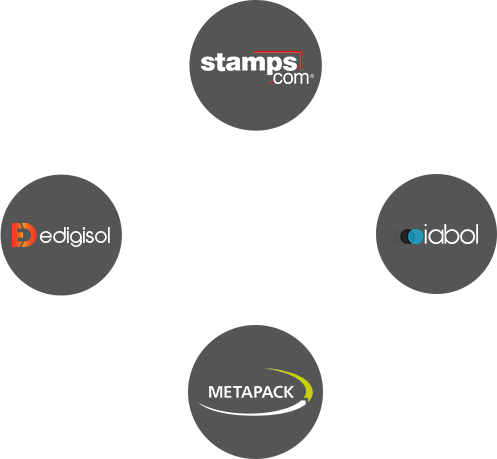 What Our Clients Have to Say
About Us
Take a look at a few of our valuable customers' experiences, and
discover what they have to say about Baritechsol.
Trusted and Endorsed by the Best
Over the years, Baritechsol has established itself as an offshore web development company that can be trusted to deliver high-quality, enterprise software and website solutions that accelerate a company's growth in a competitive digital market. Our clients include B2B and B2C businesses, digital companies and more.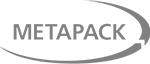 Recent Articles and News
Find the latest offshoring and software outsourcing resources here.
Web designing has come a long way since its inception. It has not only improved in graphical aspects but also in terms of how building a website has become more accessible. Today...
Java is one of the oldest programming languages still being used today, and has managed to retain its popularity among developers. In its decades of use, Java has been used for a...
Discuss Your Requirements With Us