Feature-rich Cross Platform
MobileApplications
Our team is highly skilled in developing cross platform applications. Using the industry's latest tools and technologies, we create mobile applications that offer tons of creative features, rightly according to your custom requirements.
02
Cross Platform
Functionality
03
Super-Fast
Performance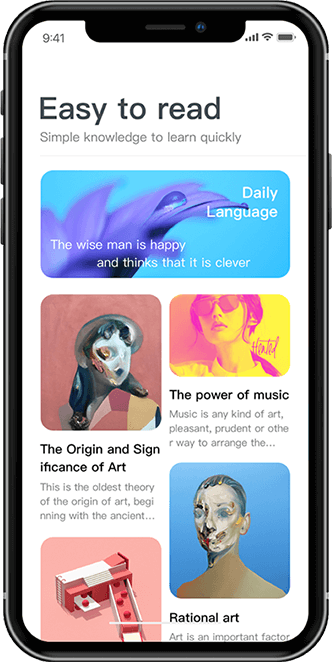 06
Fully Secured
and Tested
07
Lightweight
Applications
Multipurpose App
Development Solutions
With a vast experience of app development, we can build mobile applications for every purpose. Our expertise in using different technologies allows us to develop creative applications for custom needs, so that your business can get a powerful representation on all mobile devices.
Native Mobile
App Development
Our expert of team app developers can create native mobile applications according to your requirements. We make sure to develop these native applications with complete QA and security testing, so that you can get an optimized app with zero performance issues.
Hybrid Mobile
App Development
To create multifunctional applications for different platforms, our team offers hybrid mobile app development services with dedicated perfection. It ensures to develop advanced applications with unique features, rightly according to your given requirements.
Progressive Web
App Development
To meet the emerging demand of progressive web apps (PWA) in the market, we offer mobile app development services that fits right according to your needs. Our vast team of engineers have complete proficiency in developing powerful PWA apps, perfectly as per the latest standards.
Cross Platform
Applications
Having a sound knowledge of the latest languages and tools, the app development experts at BariTechSol perfectly knows how to develop exceptional cross platform applications. Our top priority is to create mobile apps that can cater to the needs of different platforms, specifically as per your custom needs.
Our Tools for Delivering Stellar
Mobile App Development Services
We use industry's latest tools and technologies to create cutting-edge mobile applications. Our expert team of developers always ensure to build apps that can meet your business needs, rightly by choosing the advanced tools stack.
Android App
Development
With an in-depth knowledge of all the core functions, we use industry's top rated tools and languages to offer exceptional UI/UX design for android applications.
Java
Xamarin
C#
Android Studio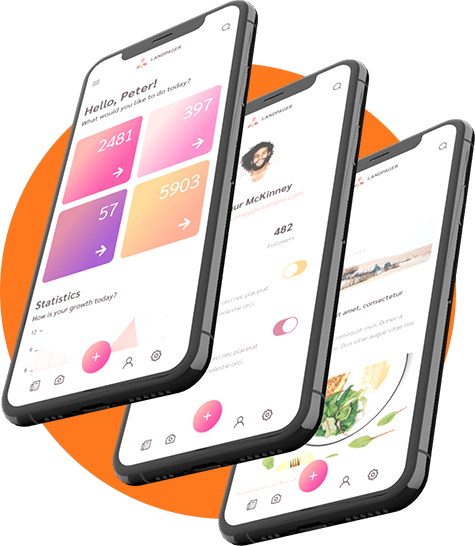 Cross Platform App
Development
Our app development engineers are quite well versed with all the advanced tools that are required to create stunning cross platform applications.
React Native
Flutter
JavaScript
Native Script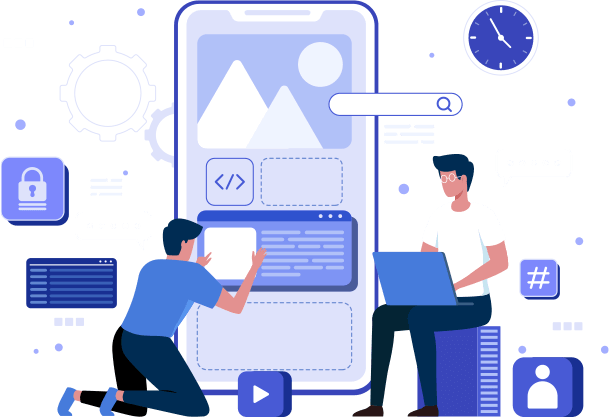 Progressive Web Apps
(PWA)
Using the most advanced tools, our mobile app development services ensure to create progressive web apps that can fulfil all your functional requirements.
React
Angular JS
Vue JS
HTML5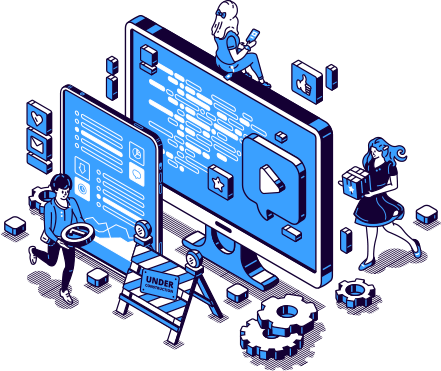 Hybrid App
Development
Being well experienced in hybrid development, we ensure to create cutting-edge mobile applications with advanced technologies, so that they can offer streamlined performance on different platforms.
Java
React Native
C++
HTML5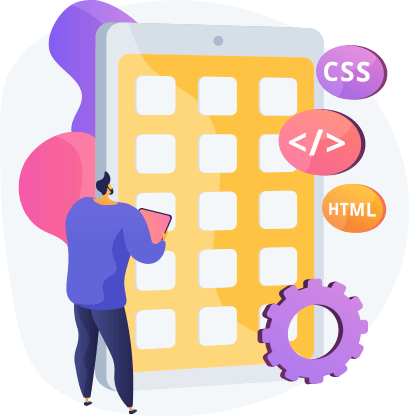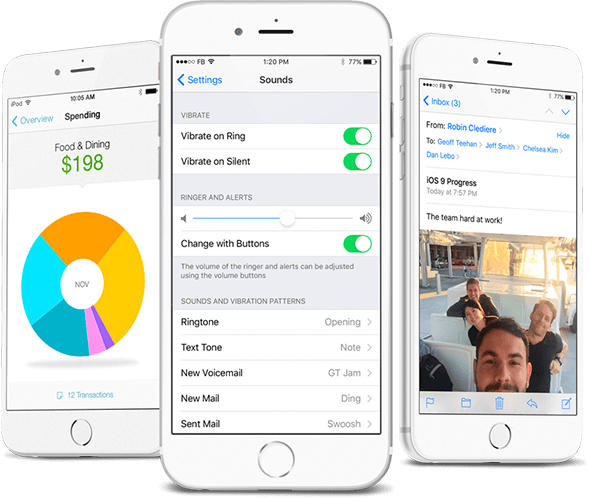 Looking to Get Exceptional Mobile App Development Services?
Get in touch with us today. We will help your brand to get a stunning mobile application that can cover all your needs.
Custom App Development Solutions for Diverse Industries
We understand the requirements of every sector, that is why offer custom mobile app development services according to the demands of each industry.
Retail & Ecommerce
We take pride in creating highly advanced ecommerce apps using latest tools and technologies. Our mobile app developers are quite expert in creating applications that can deliver exceptional ecommerce experience, along with streamlined functional performance.
Fintech
To meet the demands of the modern financial market, we help businesses to create cross platform Fintech apps having tons of features. These apps are creatively built to accelerate your business innovation, so that it can maximize its footprint in the financial sector.
Healthcare
With a vast experience of custom app development, we help medical organizations to get the best solutions. Our mobile app development services make sure to build applications that can streamline different medical functions, rightly according to your needs.
Construction
We love to create mobile apps that can take your construction business into an advanced digital age. Our app developers precisely understand the requirements of construction sector, and how it should be eased using a leading-edge mobile application.
Tourism & Travel
Using the most advanced development technologies, we smartly create applications that can streamline process efficiency for travel companies. These mobile apps help to improve your business performance, precisely by offering rapid ways to service your customers.
Education
The trend of e-learning is on the rise and mobile apps are termed perfect for it. Our developers intelligently create applications that can provide stunning e-learning experience and maximize your organization's footprint in the digital world.
What Makes Our Mobile Application
Development Services Standout?
We, at BariTechSol, always consider our clients as the topmost assets. Our mobile app development services always ensure to provide solutions that can simplify their business processes along with offering great functional performance.
Broad Range
of Expertise
Our vast expertise in different development languages allows us to create powerful mobile applications. We are pretty efficient in developing various types of mobile apps, perfectly by using industry's best tools stack.
Remarkable
Experience
Having a massive experience in the field of app development, we know how to create engaging mobile applications for diverse sectors. It gives us a better understanding how to develop powerful apps integrated with unique features.
Cost-friendly
Being a client-centric company, we always try to provide solutions that fits best according to your budget. That is why the pricing structure of our app development services is specifically crafted to remain affordable for everyone.
Key Process for Ensuring Quality in App Development
Understanding the complexity and requirements of every project, we follow few key steps to ensure quality in mobile applications.
Brainstorming
The first step in our app development process comprises of detailed brainstorming. It allows us to firmly understand the core requirements of the project. Our app development experts make sure to collect all the required data in this phase, so that all the information for all the initial wireframe can be finalized.
Designing
Once completing the brainstorming, we then move towards the design phase in which we create a specific wireframe for the application. It helps to understand the usability of the mobile app and how it can be further optimized according to the given requirements.
Development
After analyzing the initial wireframe and design, our team starts the development of mobile application according to the given objectives. It is an extensive phase in which we utilize top recommended tools and technologies to develop a mobile app that can cover all the client requirements.
Testing
To make sure the mobile application is working properly, we conduct various types of quality assurance (QA) tests in the next phase. It gives us a clear picture about the usability of the application and what further improvements are required in it.
Deployment
After getting the app testing done, we then move towards the final application deployment. In this phase, our developers recheck and finalize the overall functions and usability of the application, so that it can be delivered to the clients with complete satisfaction.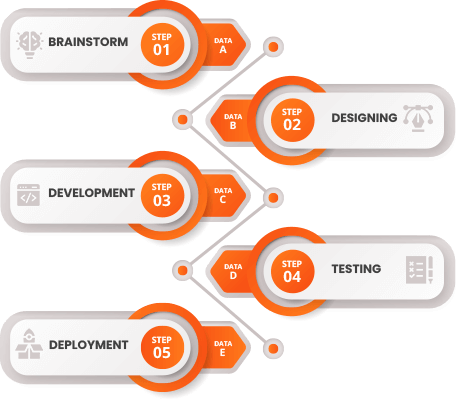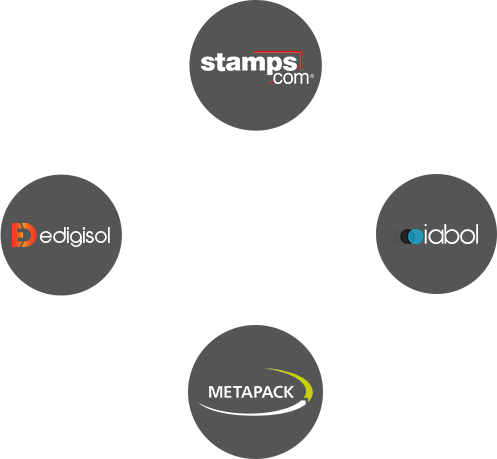 Happy Words from Our
Valued Customers
Our customers love us and they don't hold back to share their remarks about it. Here's what they have to say about our mobile app development services.
Trusted and Endorsed by the Best
BariTechSol has always offered cutting-edge IT services to the reputed tech names in the market. It has endorsed our mobile app development services from the very best in the industry, enhancing our professional reputation.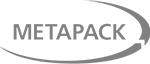 Our Latest Blogs
Stay updated with all the trending app development news.
Here's some of our latest blogs that will keep you posted.
Discuss Your Requirements With Us