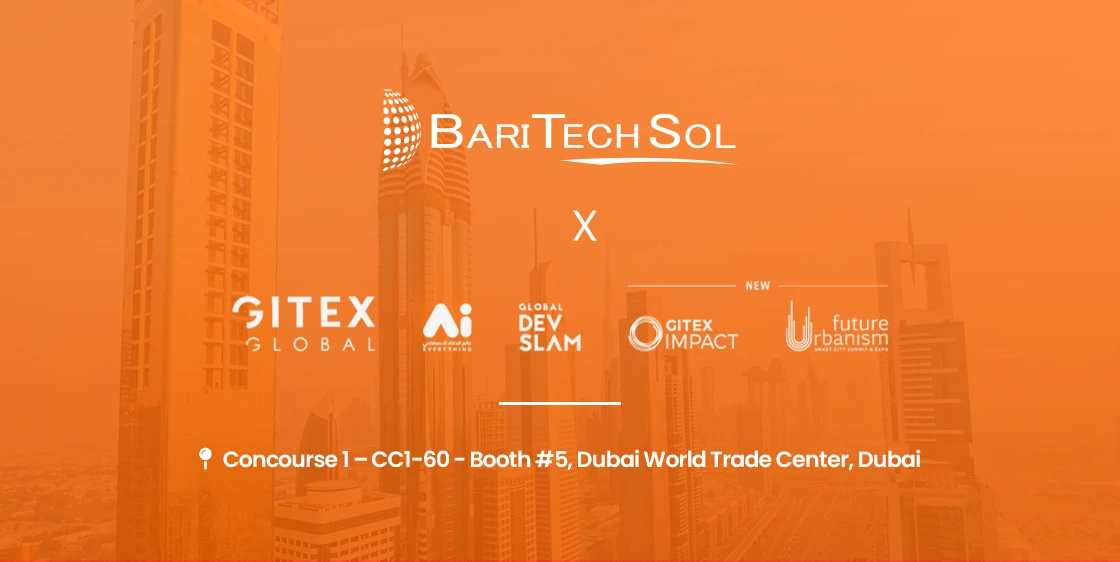 BariTechSol is once again thrilled to be a part of GITEX GLOBAL 2023, the Middle East's most
anticipated technology event. The event will take place at the Dubai World Trade Center from
October 16th to 20th, 2023, bringing together brands and industry leaders from around the
world to showcase their latest products and services. Over 150,000 attendees are expected to
attend the event, and they will have the opportunity to learn about the latest trends in
cybersecurity, smart cities, blockchain, and other technology sectors.
Taking this immense opportunity, we will be presenting our plethora of digital services at the
Pakistan Pavilion during the event. Visit our official booth at Concourse 1 – CC1-60 – Booth #5 to learn more about our products and services, and how we are helping businesses of all sizes in diverse industries scale and excel in the digital age. Our team of experts will be on hand to answer your questions and provide you with a detailed look into our tech solutions.