Table of Content
Understanding the Usage of IoT in Manufacturing Industry

During the last few years, many new technologies have made a strong mark in the industry. Among different notable names, IoT has shown a great potential to take the standards of the tech industry to a new level. The good thing about IoT is that it is not just limited to the tech sector. Instead, the application of IoT reaches far beyond the boundaries of IT and software development. The role of IoT in manufacturing industry is one of those things that will be highlighted in this blog. It is certainly a sector where massive advancements are required, and IoT surely looks to be an answer for that.
Many people think that technologies like IoT and AI are only limited to the IT sector. This is certainly not true, because these technologies offer applications far multiple sectors. The recent success of IoT in retail industry is a clear example of that. It has shown the true potential of this emerging technology, as how much capable it is to transform any commercial field. Similarly, the role of IoT in manufacturing is also huge, provided right software systems and methodologies are put in place.
So, if you are from manufacturing industry, you must need to know how IoT can elevate your business processes. It is something that can automate your tasks, allowing you to become more focused on other important managerial jobs. In this blog, we will discuss about this topic in detail, so that you can know how IoT can prove to be a game changing technology for your business.
Let us first start from the basics below understanding why technologies like IoT and AI are increasingly becoming popular in the world. This will let you know about their importance and why they should be integrated in key business processes.
Popularity of IoT and AI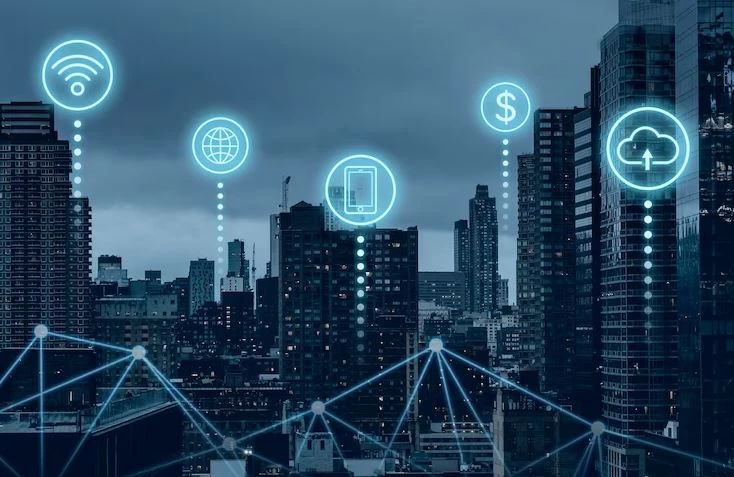 The evolution of new technologies including IoT and AI has remained exemplary during the last few years. Both of them have introduced a fresh perspective to automate different processes in the tech world. In fact, their applications are not just limited to the tech industry, but goes far beyond its limits. The prospect of using IoT and AI in different industries is becoming huge day by day. It is showcasing new ways to automate processes and simplify different tasks that are quite hard to perform manually.
Due to this, both of these technologies are gaining popularity in the commercial world. Businesses are now looking to take advantage from them, as they know that artificial intelligence is simply a necessity for the tomorrow's world. This has led them to hire specialized IT companies who are providing quality software development services in these respective fields.
Using the power of IoT and AI, businesses can streamline different functions dramatically. All the top tech names in the world like Google, IBM, Microsoft, etc. have already started integrating these technologies into their core processes. That is why the graph of their success is continuously leading upwards, allowing them to take control of the tech world in a strong manner.
The Role of IoT in Manufacturing Industry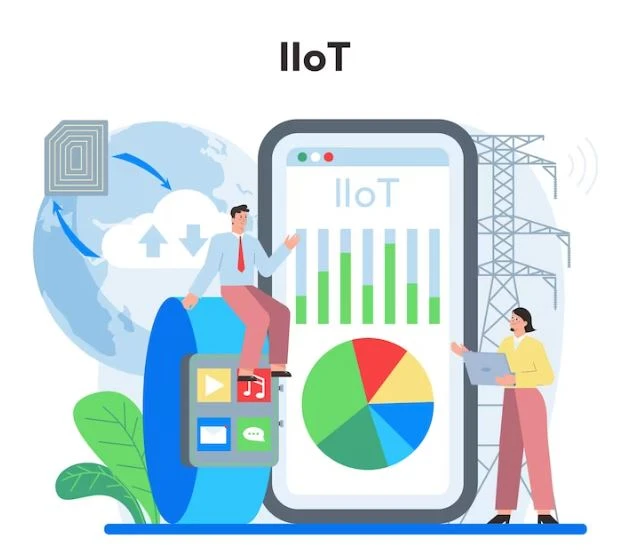 Those who think that IoT has got no relation with the manufacturing industry might have to correct their analysis. It is one of those technologies that is creating a strong impact in every field. The manufacturing industry is certainly taking a lot of advantages from IoT, and the results are clearly evident. Those companies that are connected to the manufacturing industry are now finding it easy to automate different processes using IoT. Whether its logistics management or monitoring KPIs, IoT is helping manufacturing companies to simplify various tasks properly.
If you still do not know how IoT is bringing advancement in the manufacturing industry, take a look at the few points defined below. It will clear your concepts and will let you know about the true perks of having a smart IoT-based system in any manufacturing company.
Evaluates Malfunctions Quickly
For any manufacturing company, experiencing unplanned downtime often becomes a big issue. This is one of those problems that can't be tolerated by any means. The excess of downtime failures can hit your deadlines very hard. As a result, the production process will be disrupted, leading to lower manufacturing results every time. This is certainly a bad scenario that can completely derail the chances of any company's growth.
To resolve this issue, a company must need to think about a solution that can check the quality of every machine in a timely manner. That is where the role of IoT comes into the picture, as it helps to monitor everything without requiring any human effort. The IoT-based systems are quite advanced, and they keep a track of everything before they find any disruption. So, integrating IoT technology in your manufacturing company will simplify all these hassles, allowing you to run production processes smoothly.
Customer Satisfaction
With the help of IoT-based products, manufacturers get a good opportunity to know what their customers are thinking. In any business, the feedback of clients is considered very important. It allows stakeholders to know how well the company is performing, and what type of improvements are further required in the process. To collect this data, a company needs a system that can give them complete details about the customers quickly. This is where IoT again becomes important, as it provides businesses a smart capability to keep track of every customer feedback continuously.
Generally, IoT-based systems provide remote diagnostic feature to collect the customer data. This way, nothing is done manually, as all the information extraction is done through cloud systems. This is an advanced technique that helps businesses to effectively automate their customer feedback and support system. Based on the data, companies can then improve their products to offer better quality to the customers. That is how elated customer satisfaction is achieved, giving companies a tag of reliability.
Smooth Asset Management
Another area where many manufacturing companies lack is the management of assets. It has been noted commonly that many companies struggle to monitor their shipments and logistics continuously. This happens due to a variety of reasons, in which the biggest factor is the unavailability of any tech infrastructure. However, with IoT and cloud technology, this problem can be easily sorted out. The IoT-based systems gives you the leverage to explore micro-logistics network to simplify accelerated delivery needs. That is how businesses can easily manage multiple inventory positions without going into any complexity.
So, if your logistics network is big, requiring a strong detailed analysis, use IoT systems to simplify the process. It provides enhanced visibility into the overall inventory, so that administrators can easily track everything. It not only improves supply chain, but also provides better access to the administrators to see whether the logistics operations are working fine or not.
Key Use Cases of IoT in Manufacturing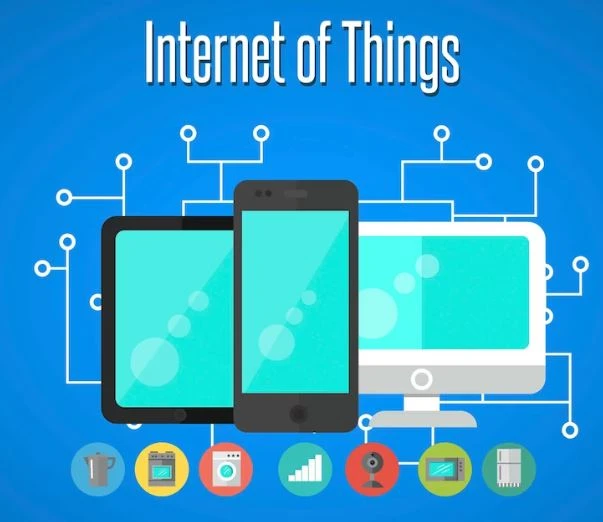 It is quite important to understand different scenarios in which IoT can help manufacturing businesses. These use cases provide you the information of the real world, so that you can prepare better for every job. It also lets you know about the core importance of IoT in manufacturing. Those who do not know how IoT can streamline different operations in manufacturing, must need to look these use cases properly.
For starters, we have listed some of the top use cases of IoT in manufacturing below, so that you can easily understand the areas where IoT is termed most beneficial. Lets take a look at them below.
Remote Monitoring
Remote monitoring of industrial assets using IoT sensors is a valuable tool for asset managers. By collecting data on equipment usage and health, IoT sensors can help managers assess performance, identify potential problems, and deploy preventive maintenance. This can lead to improved uptime, reduced costs, and increased safety.
In addition, the data collected from IoT sensors can be used to develop new business models, such as Equipment-as-a-Service (EaaS). EaaS is a subscription-based model in which customers rent equipment instead of buying it outright. This can be a more cost-effective option for customers, and it can also help asset managers improve asset utilization.
Overall, remote monitoring is a powerful tool that can help asset managers improve the performance, efficiency, and safety of their operations. It is a technology that is quickly gaining popularity in the industrial sector, and it is likely to become even more important in the years to come.
Logistics Management
The logistical operations of manufacturing companies are often risky due to factors such as the unpredictable weather, the risk of fraud, and the sheer number of assets that need to be managed. However, companies that rely heavily on transportation can mitigate these risks by using IoT-enabled interconnected devices and systems.
IoT applications in logistics can be used for a variety of purposes throughout the supply chain, from warehousing to fleet management to cargo tracking. This technology is a key driver of digital transformation in the logistics industry, helping companies to improve efficiency, transparency, and security.
Going by these facts, IoT is a powerful technology that has the potential to revolutionize the logistics industry. By connecting devices and systems, IoT can help companies to improve efficiency, transparency, and security. This can lead to reduced costs, improved customer service, and a competitive advantage.
Predictive Maintenance
Predictive maintenance is a maintenance strategy that uses data and analytics to predict when equipment is likely to fail. IoT technology can be used to collect data on the condition of equipment. Sensors can be attached to equipment to monitor things like vibration, temperature, and humidity. This data can then be analyzed using machine learning algorithms to identify patterns that indicate potential problems.
By combining predictive maintenance and IoT technology, businesses can improve the reliability and uptime of their equipments. The technology further helps by optimizing the performance of these equipments, so that you can get improved product efficiency all the time.
Top IoT Trends in Manufacturing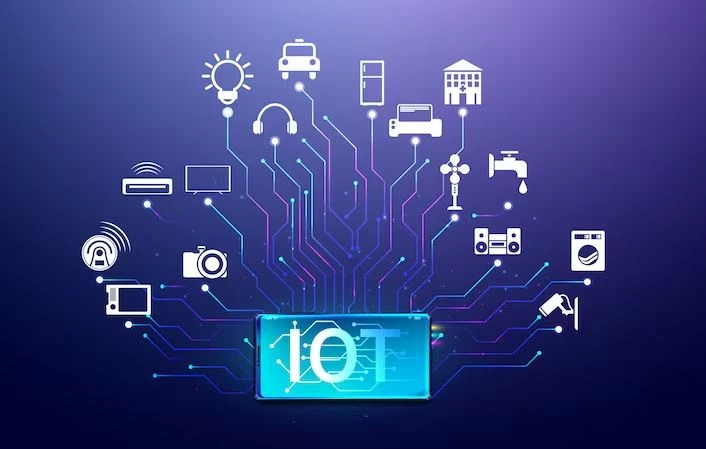 Now that you have understood how IoT can bring advancements in the manufacturing industry, let's take a look at the top practices that are currently trending in the IoT market. It will let you know what type of methods should be used to take the best advantage of IoT in the manufacturing industry. Let's take a quick look at them below.
Seamless Connectivity
Wired IIoT connections are the most reliable and efficient way to connect multiple IoT devices together into a network. These connections use EtherCAT, Ethernet/IP, and Profinet protocols, which are designed for industrial applications and offer high speed and low latency.
Generally, USB connections are not as reliable or efficient as wired IIoT connections. They are also limited in their range, so category cables are often used to prolong their operational range.
Automated Quality Assurance
The Industrial Internet of Things (IIoT) is revolutionizing quality assurance (QA) in manufacturing. By connecting sensors and devices to the internet, IIoT makes it possible to monitor production processes remotely and automatically. This can help manufacturers to improve productivity, efficiency, and quality.
IIoT sensors can collect data on production processes in real time. This data can be used to monitor the performance of machines and identify potential problems early. Similarly, IIoT can also be used to send automated alerts when problems are detected. This allows manufacturers to take corrective action quickly, preventing costly downtime and defects.
Location Tracking
Location tracking is a valuable tool for manufacturing that can be used for a variety of purposes, all of which rely on Industrial Internet of Things (IIoT) technologies. GPS is a well-known outdoor location tracking technology, but it can be challenging to use indoors or in areas with GPS interference. Indoor positioning systems are better suited for these applications.
With powerful IIoT devices, you can track the location of equipment, tools, and other assets. This can help to improve efficiency and prevent losses. Similarly, if you are deploying any IoT system for personnel tracking, it can help you to track the location of employees, which can be helpful for safety and security purposes.
Frequently Asked Questions
What is the importance of IoT in manufacturing?
The Internet of Things (IoT) is considered very important for the manufacturing industry. In this sector, IoT can be used to connect machines, sensors, and other devices to the internet. This will allow manufacturers to collect data related to the performance of their equipments, which then can be used to improve efficiency, quality, and safety.
What are the current trends of IoT in manufacturing industry?
There are different types of IoT practices currently trending in the manufacturing industry. It includes enhanced connectivity, predictive maintenance, automated quality assurance and more others.
How is IoT used in manufacturing?
The Internet of Things (IoT) enables manufacturers to transform their operations into smart factories. Smart factories are highly connected and flexible, allowing them to adapt quickly to changes in the market.
Final Words
That takes us to the end of this blog in which we have discussed the rising role of IoT in manufacturing industry. It is one of those technologies that has shown great potential lately. Not just for the tech or manufacturing industry, but the implications of IoT reaches across multiple industries. From retail to IoT in transportation, there are various sectors where this technology is making a strong impact, allowing businesses to streamline different tasks effortlessly.
So, if you are looking for a company that can help you to develop quality IoT-enabled software applications, get in touch with us today. We will assist you to develop all kinds of software products, rightly as per the given requirements.