Table of Content
Learn How to Find Trusted Agencies to Outsource Your Web Development Project

Every company understands how beneficial it is for them to operate online. To do that, they need a website that can showcase their services or products smartly over the web. These type of websites are always created by the skilled developers, hence a company needs a bunch of in-house developers to handle this job. However, if they do not want to hire any internal resources, they can go for the outsourcing model. It is a unique approach that allows you to take web development services from external resources that are more skilled and advanced. This is why many startups often ask how to outsource web development and where to find trusted agencies that can work according to their demands.
To outsource any web development project, you need to keep in mind some important points. The research part is termed very significant in this regard. A lot of times, people do not look into the market properly, which is why they often select inexperienced or amateur IT agencies. Besides that, they also get scammed by many fraudsters who claim to be expert in developing web applications Due to these reasons, their trust factor erodes quickly, leaving them no choice but to hire expensive internal development teams.
If you are also facing a similar type of issue, this blog is precisely written for you. It will discuss in detail how to outsource web development by checking some important credentials in every stage. By following these points, you will get assistance in selecting a reliable company that can develop your web applications efficiently. We will also discuss different benefits of software outsourcing, so that you can get a clear answer why this model is opted by many companies.
Let us first start from the basics understanding what is software outsourcing and why it is quickly becoming popular in the world.
What is Software Outsourcing?

Software outsourcing is an approach in which you hire external teams for a specific project. This model is generally preferred by those companies that are non-technical and have limited resources. They do not go for the hiring of expensive internal tech teams because of their limited budget. Software outsourcing gives them a middleware to get the job done by taking services from any reputed IT agency. It requires lesser cost, and the partnership is done on the basis of particular projects.
By taking outsourcing services, these companies are assured to get top-notch web development solutions. They know that the internal teams of the company won't be able to handle such a huge project. Hence, taking assistance from any external hand looks to be a better option. It not only saves their time, but also allows them to build partnerships with reputed software agencies. Generally, startups prefer this model more because they don't want to mess up with the dev complexities in which they are not naturally trained.
Key Approach for Building a Website
Being a company, when you think about to create a website, you've got two options. You can either hire a new in-house team to handle this job, or could go for the outsourcing model. Both of them have got their benefits and disadvantages, and we will try to highlight some of them quickly below.
Hire In-house Developers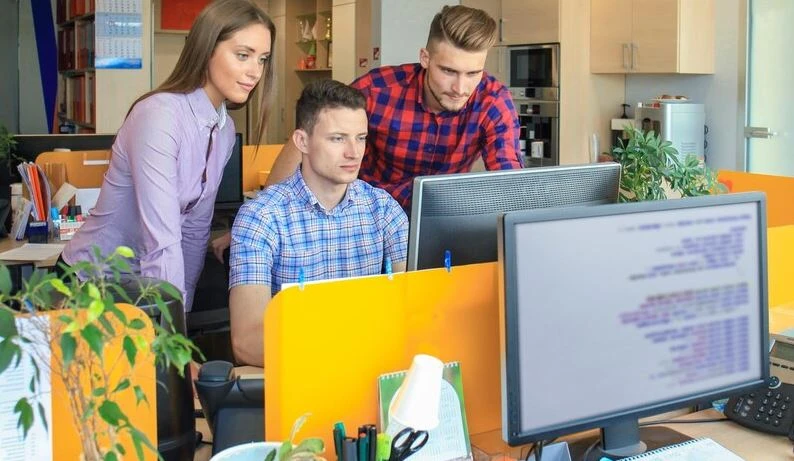 The most forward looking approach to develop a website is to hire a team of in-house developers. It is the most beneficial method that allows you to manage different types of projects easily. By hiring an in-house team, you can monitor the status of development continuously. This gives you an advantage to see which tasks are being done on time and which are left behind. That is how project management becomes easy for everyone, provided all the things are working as per the given plan.
However, hiring in-house development teams also comes up with various challenges. The first major challenge is the allocation of budget. It is one of those things that often disrupts the hiring plan of many companies. It is a known fact that setting up an in-house team is more expensive than going for a freelance option. This is where many stakeholders think twice, and then take decisions based on their available resources and budget.
Web Development Outsourcing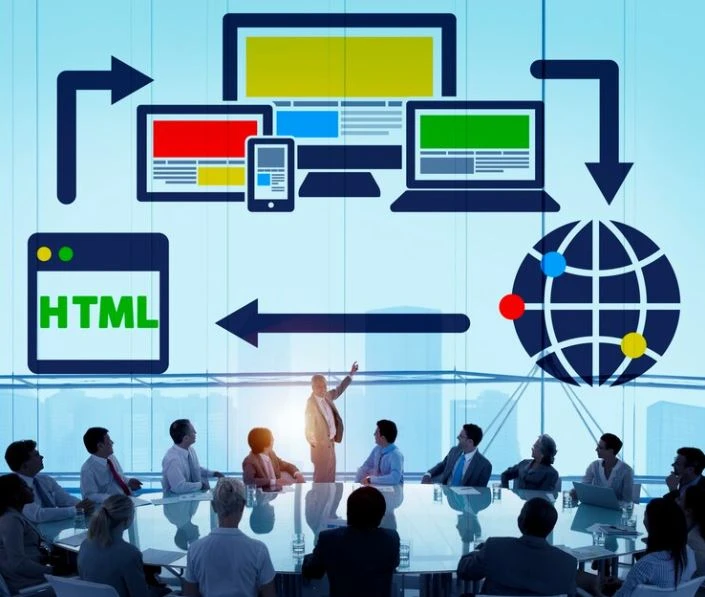 If you are not comfortable in picking up the first option, then outsourcing is the right model for you. It helps you to develop quality websites without being technically skilled or advanced. The outsourcing option allows you to build partnerships with reputable agencies. That is how you get quality services, ensuring cutting-edge development solutions. Nowadays, many companies are preferring the outsourcing option due to the above defined reasons. They understand the significance of this model, provided right partners are also met.
Meanwhile, web development outsourcing has also some drawbacks. Firstly, it poses a major challenge of trust and reliability. A lot of times, people select wrong agencies that are not skilled in the required development areas. It not only wastes their time, but also plenty of hard earned money in the process. It is therefore recommended to always check some points before outsourcing your project to any company. This blog will discuss plenty of them, so that you can understand the correct method of web development outsourcing.
How to Outsource Web Development – Best Tips to Remember
Many people often stay confused while selecting the IT vendors from the market. They want to know how to outsource web development by finding a correct reliable resource. It is certainly important because working with any random freelancer can take you in a lot of trouble.
Below, we have listed some of the core rules that should be followed while outsourcing web development projects. Let's take a look at them in detail below.
Conduct a Comprehensive Research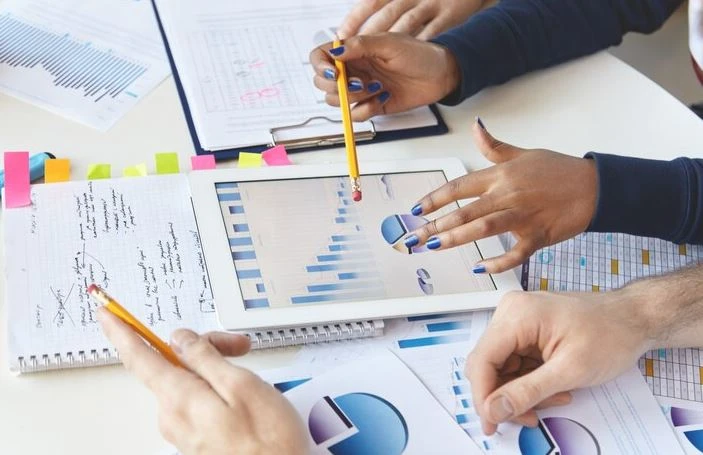 Before selecting any IT vendor for web development, you need to conduct a comprehensive market research. This is one of those core principles of outreaching that should be kept in mind all the times. If you will not do the research properly, then your selection will become flawed. You won't get to know which companies are faring better, and which ones should be avoided. This is one of those things that often forces people to commit mistakes. They select wrong partners from the market, which takes all of their project into vain.
To avoid this thing, it is recommended to complete your research first. It will give you an edge in finding the right resource that fits perfect for your project. Furthermore, you will get to know which vendors are asking the correct rate and which are not. This is what makes research very important, as it allows you to find the right web development outsourcing agency. Though it will take a lot of time, but will make sure to give you trusted names that are reputed in the market.
Build a Project Scope
Next up, you need to define a project scope that can detail the main objectives of the development. A lot of times, companies are not sure which type of web application they really want. This largely happens due to the absence of project scope that is termed necessary for web development projects. It gives everyone an overview of the project, as what type of features and functions it will have. This helps the team to prepare in advance and take insightful decisions based on the objectives given in the SOW document.
A project scope keeps clients and vendors on the same page. It is a list of points that defines what is being needed in the project. The development team generally demands this scope to be written clearly. They take these points into the consideration to plan the development appropriately. This is a scope that not only defines goals, but also lets everyone know how to development should be done for a particular client project.
Define Quotation and Timeline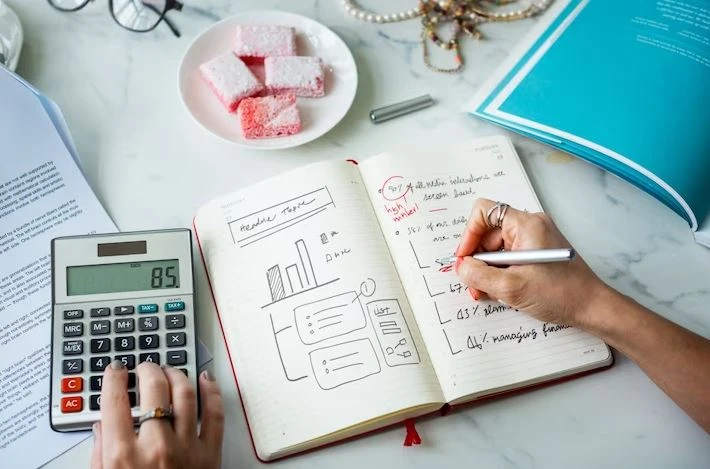 After defining the scope properly, its time to define the quotation of project. Being a stakeholder, you would want to build a website in the lowest possible budget. However, you must also need to see things realistically while setting up the budget. Nowadays, a simple website can cost you around $5000-$10000. And if you are going to develop a fully functional enterprise level website, then your budget can easily exceed from $20000. So, try to build a quotation keeping the realistic number in mind, as that will help you to find the correct resources.
Besides quotation, you also need to set a timeline for the development of the whole project. This is one of those things that becomes extremely important when you are given something urgent. A lot of times, businesses want to develop and launch a website quickly. If you are also working with a project set up with a tight deadline, then you need to define it clearly in the project document. This will let the development team know how everything in the project should be managed to complete it on time.
Select the Outsourcing Partner
Once you have completed the above defined things, you will then need to find an appropriate outsourcing agency from the market. This selection should be done carefully, because there are different types of outsourcing agencies working in the market. The research part will certainly come into play here, as it will let you know which agency is working fine and which should be avoided. If you will not pay attention to the research and select the outsourcing partner randomly, then you could face a lot of difficulties.
To know which IT vendor is offering the best outsourcing services, take a look at the reviews available on the internet. It will give you a first hand information about the services of different companies, and how they are progressing in the market. These real facts are very important as they let you know who people are ranking their services, and whether you should hire them or not.
Benefits of Web Development Outsourcing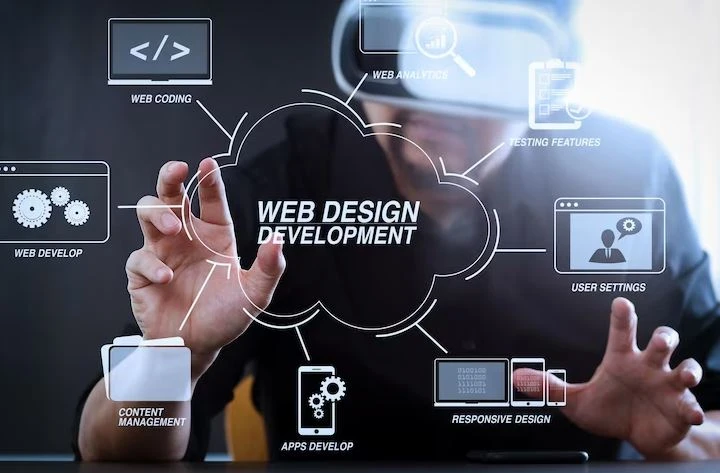 Web development outsourcing brings a lot of benefits. It is very important for those who are short on resources or have little time to complete a project. The outsourcing model gives them an excellent option to overcome all the hurdles and build a web application using advanced software development tools and technologies.
Here are some of the core benefits you will get by taking web development outsourcing services from any reputable agency.
Low-budget Development
One of the common challenges for startup businesses is the lack of sufficient capital. Creating a website, however, can be a costly endeavor that requires a lot of investment. But by outsourcing, these businesses can access high-quality web development services with low capital expenditure.
Outsourcing allows businesses to work with skilled web developers from countries that have high tech growth and low development rates. This way, you can not only lower down the actual cost, but can get a stunning website built as per the needed demands.
Advanced Tech Expertise
If you are a non-technical business founder, you may find website development very challenging. Instead of trying to learn the technical aspects of web programming, you may want to delegate this task to an external web development agency.
An external web development agency has a broad range of technical skills and knowledge in web programming languages, frameworks, libraries, and more. By working with them, you can leverage their skills and create a robust website for your business.
Effortless Staff Augmentation
Many large-scale companies that want to create a website face the problem of insufficient staff resources. Furthermore, recruiting new web developers can often take a lot of time as you have to evaluate each potential candidate through a rigorous interview process before you can hire them.
This can make it difficult for enterprises to achieve their business objectives and create a website. However, by delegating website development to external parties, you can easily do the staff augmentation, expand your internal team, and find new developers for your website project.
Cost to Outsource Web Development
The major reason why many companies opt for the outsourcing model is the exceeding limit of project cost. Now, outsourcing also requires a decent amount of money, but that is still very much affordable as compared to hiring any in-house team. Many small businesses, especially startups do like outsourcing due to this very fact. They understand that full scale hiring would crash their estimated budget, hence an alternative approach should be opted to make things work as per the given plan.
Generally, the outsourcing of a simple website starts from $5000. It basically depends on the complexity of the project and how much time it will take to complete. If the project is more complex, requiring extra set of resources, then the cost would exceed from $20000. This is still a pretty much manageable number as compared to hiring an in-house software development team.
Benefits of Outsourcing Web Development with BariTechSol
BariTechSol is a highly reputed agency that offers quality web development outsourcing services to the global clients. We have got a proven track record in the web development circuit, as our range of successful projects speaks volume for our hard work.
With BariTechSol, you are rest assured to get quality web development outsourcing services as per the needed requirements. We have got the expertise to build all types of software applications that could take your business to the heights of success.
Final Words
That takes us to the end of this blog in which we have discussed how to outsource web development projects efficiently. It is one of those topics that should be understood properly, because people make a lot of mistakes while finding an experienced IT agency. This article has listed some important points that should be kept in mind while finding the required development team or company. It will clear up your mind, giving you an exact answer how to outsource web development projects properly.
If you are also looking for an outsourcing company that can help you to build quality web apps, give us a quick call today. We will assist you to build state of the art web applications, precisely as per the given requirements.