Table of Content
Take a Look at the Best Software Project Management Tools List Below

When it comes to manage software projects, many people often stay confused how to do this job properly. It is indeed a difficult task due to a dynamic nature of this field. Every now and then, the severity of development tasks changes, prompting managers to change their plans according to them. This often creates confusion, leading to a bad management at the end. To solve this problem, it is best recommended to use specialized software development project management tools. These platforms are precisely built to help you out in managing different development tasks, so that everything remains smooth during the whole process.
Earlier, when there was no concept of project management, people were used to write down tasks in excel sheets and notepads. This was the era when the dev market was still new, and there were no specialized softwares available for managers. Their task assignment was generally based on verbal communication levels, which is certainly not a good practice by any means. Due to this, they faced many problems and always ended up with several confusions in mind. It not only disrupted their flow, but also became a hurdle for them in completing projects on time.
Taking this important problem into consideration, different software development project management tools were introduced in the market. These platform simplified task management, enabling developers to offer quality software development services while keeping track of everything. Today, they are used everywhere, and project managers simply love them. In this blog, we will also take a look at the names of top software development project management tools that could help you to supervise different projects efficiently. They are pretty good in defining roles, as well as designating tasks to specialized profiles that are selected for the given job.
Let's start from the basics below understanding the importance of project management tools in software development.
Importance of Project Management Tools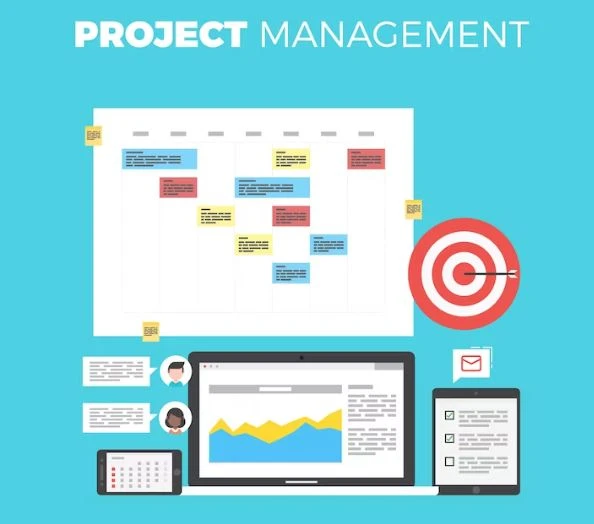 Managing a software project is a difficult job unless you've a right management plan. This is one of those things in which many managers often face problems. Sometimes, they struggle to manage resources, while sometimes they do not know how complete different tasks timely. All of these problems eventually leads towards the project failure which certainly puts a big question mark on the capabilities of a manager. It is something no one really wants, but due to lack of management skills, have to endure at the end.
To resolve this problem, managers are advised to use specialized software development project management tools. These platforms are built to assist them in managing different types of tasks. From task assigning to continuous monitoring, everything can be done easily with project management tools. They provide several inbuilt features that makes the management of project tasks easy. These platforms are quite efficient in defining roles to every resource, enabling managers to work with them proactively.
Nowadays, these tools are also available in the form of web applications. The primary purpose of having them on the web is to streamline working with the remote teams. They allow managers to easily monitor the status of different tasks assigned to the remote teams by just looking into the progress tab. This has made several things quite easy for the managers, especially scrum masters who are directly connected to this field.
Best Project Management Tools for Software Development
If you want to pursue a career in financial software development, you should first know about the platforms that could assist you to manage its projects efficiently. A lot of times, beginners do not know about them, which is why they face difficulties while managing software projects.
For your convenience, we have compiled some of the best software development project management tools below that could give you ease in managing different projects. Let's take a detailed look at them below.
Jira

Ranked as the number one tool for software project management, Jira obviously comes first in our list. It is used by millions of people around the world connected to the software development industry. The platform is precisely built for software projects, which is why it is mainly used by the IT teams. It offers variety of advanced features that allows managers to keep track of everything regularly. The platform specially supports agile software development, which is what makes it highly used for different dev teams around the world.
Initially, Jira was developed to just monitor bugs and errors in any software project. But, as the time progressed, the software saw various upgrades. It was scaled up with different features to manage entire software projects, and dev teams simply loved it. They started using Jira to build a cohesive environment where everything is monitored properly on daily basis. That is how the popularity of Jira grew more, enabling it to get huge prominence among dev teams around the world.
Trello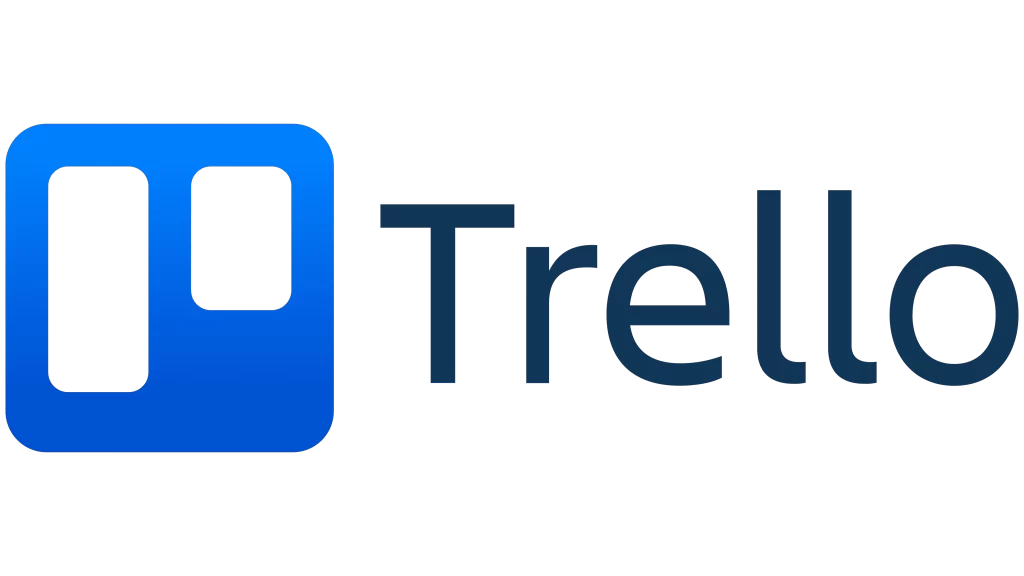 Listed at the second spot in our list, Trello is a powerful tool that allows managers to see and supervise everything in a project with ease. It supports the Kanban workflow which is certainly very popular among the agile teams in the industry. This software development methodology defines to drawdown big jobs into sublevel tasks, as managing them is relatively easy. These smaller tasks are then assigned to the teams with a specific deadline that has also got some core objectives aligned. This workflow is suited best for big projects, and Trello is certainly a great tool to manage them wisely.
Speaking about the UI, Trello offers a project board where managers can see every task assigned to the respective resources. These tasks are arranged in columns, depicting their live status precisely. It allows managers to easily see how much work has been done on every task. If something is in a development phase, then it is also assigned with a deadline. This keeps everyone in the notice that particular task should be done before the deadline, so that the overall process remains smooth.
Asana

Asana is yet another a great tool that allow managers to supervise projects with ease. It is built with several advanced features such as automation tool, rule builder and more others to manage the whole software project efficiently. The platform is not only used by dev teams, but also by marketing teams as well. The reason is that task creation and allotment is quite easy on Asana. It does not have a project board like Trello, but has a simple task creation mechanism that defines objectives and roles to the respective resources precisely.
Speaking about the functionalities, Asana comes in a with a lot of handy features. Its customizable dashboard is quite helpful for managers to see everything as per the needed requirements. Furthermore, they can also create multiple workspaces for separate teams, so that everyone can work with confidentiality. These features certainly makes Asana a top tool for project management where different tasks can be created and organized smartly.
Zoho Projects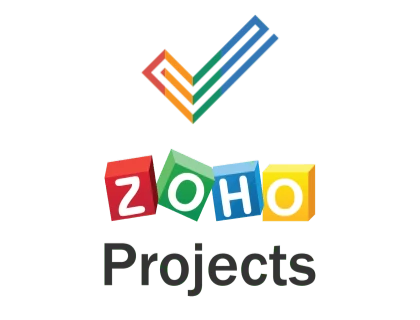 Zoho Projects is also a good option if you are working with the agile development team structure. It is a basically a SaaS project management tool that provides various features to streamline software development. Besides tech teams, Zoho Projects is also used by marketing and design teams. Its super efficient features allow everyone to manage different tasks easily. Though the pricing of the platform is a bit high, but it is still quite affordable as compared to the plans of other tools available around.
Talking about specialty, the platform allows managers to create specific Gantt charts to build project plans. It comes very handy in showcasing the whole project pathway to every member in the team. It describes how the project will run and complete several tasks stage by stage. This management is further simplified by defining key milestones in the process. It defines an important point where some percentage of project is completed, enabling dev teams to know how much more work is left in the project.
ClickUp

ClickUp is yet another a powerful tool that provides plethora of features for software project management. It is also popular in the industry because the platform offers various top of the line features that are only available in premium mode of other tools. This include features like Kanban view, Gantt charts and more others. These functionalities are really handy, as they provide managers a great leverage to organize various things effortlessly.
The platform also offers 10+ UI design options for the team workspace. These templates are created according to the category of every team. This means that a workspace for dev team looks different from the workspace of marketing team. This is indeed a unique feature that is not available on other platforms. Besides that, the platform also offers internal document uploading, built-in chat section, report generation and few more other important functionalities.
Scoro

Scoro has a reputation of being one of the best business management software available in the industry currently. Many companies use it to organize different operational tasks on day to day basis. With Scoro, you can manage CRM, automate tasks and generate billing reports within just a few clicks. It can also be integrated with other tools, taking the core capabilities and efficiency to a whole new level. These features make Scoro a good option for businesses, especially for those that are looking for a platform that offers everything at just one place.
Some of the key features that makes Scoro unique among others include built-in time tracker, live Gantt charts, quick meeting scheduling and enhanced timesheet view. These features help managers to easily track everything and take informed decisions based on the result of every project task.
Frequently Asked Questions (FAQs)
What is a software project management tool?
A software project management tool is a specialized platform where different tasks are assigned and managed by the project administrator. It helps the manager to monitor every task regularly and take informed decisions wisely.
What is the importance of a software project management tool?
Every manager should know how about the importance of a software project management tool. It helps them to manage different tasks simultaneously, so that the overall project supervision can be done smartly.
Which is the best free project management tool for software development?
There are various free project management tools available in the market currently. The best resources among them includes ClickUp, Asana, Redmine and few more others.
What makes Jira a popular software project management tool?
Jira is considered one of the best project management tools for software development. It provides plethora of features that allows dev teams to easily assign, track and manage tasks on their fingertips.
Which agile project management tools are considered best in the market?
There are various project management tools that allows agile teams to manage different tasks efficiently. It includes several recognized names including Trello, Wrike, Assembla, Jira and more others.
Final Words
That takes us to the end of this blog in which we have discussed different software development project management tools in detail. Knowing about these platforms is important for every manager because they are termed very good for project management. Using them, an administrator can keep track of different tasks, and communicate with the team members timely. These tools are quite good when it comes to manage resources, assign deadlines and get timely insights related to the progress of every project.
If you are looking for an agency with which you can coordinate professionally through these tools, get in touch with us today. We know how to work with different software management systems and complete projects on time as per the stated requirements.