Table of Content
Discover Whether You Should Invest in an HRM Solution for 2023 and Beyond
Within the last few years, the way that human resources operate have changed drastically. And this transformation has been driven by an increased focus on HR technology. This means that now, the traditional HR roles of hiring/firing people and managing conflicts in the workplace have evolved to encompass far more.
Now, a modern human resources department is tasked with everything including productivity analytics, employee management, digital transformation, and even company culture management. This evolution of HR operations means that modern HR required some sort of tool to help them manage all of their duties properly. And this gave rise to the recent boom of all-encompassing HRM software solutions.
However, considering that the rapid transformation of business practices in the post-covid world, and the evolving business practices that come with it, will HRM software be able to keep up?
Let's dive in and take a look at the future of HRMS, and discover what the experts have to say about the viability of investing in a state-of-art HRM software solution for 2023 and beyond.
The Ever-Evolving Role of Human Resources in Businesses Today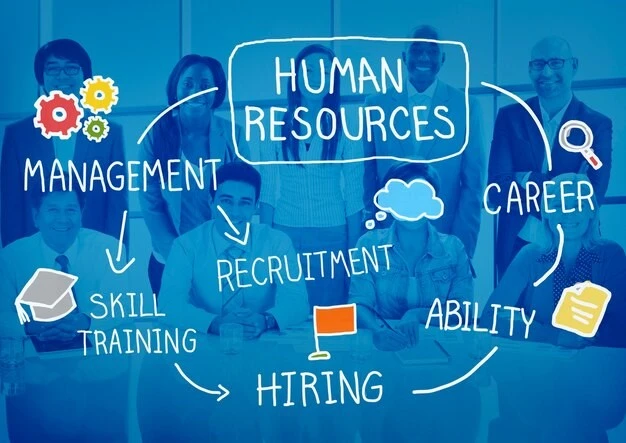 As we mentioned earlier, the job of human resources has been in a state of constant evolution for the past few decades. And since the COVID-19 pandemic, and the resultant change in working dynamic, that evolution has taken a sharp upturn. In its earlier days, the human resources department was often found in only larger organizations, and mostly in places in white-collar places of work.
However, today, the human resources department is found in many small and medium-sized businesses as well. That shows that over the years, the role of HR has gained a greater importance, one that is now considered crucial to the success and efficiency of a business.
Originally, the HR was tasked with normal day-to-day activities, such as tracking employee attendance, resolving workplace grievances and conflicts, and helping with the hiring or firing of employees. However, today, the HR is tasked with a number of additional duties including:
Improving effectiveness of company processes
Analyzing ways to improve productivity via training/upskilling employees
Assisting employees in all manners of policy adherence
Streamlining workflows
Now the ones we have mentioned above are just some of the additional duties that the HR has been tasked with in recent years. In fact, there are a number of other tasks such as digital transformation, employee well-being management, and more, that companies assign their human resources department.
All of these additional duties on top of their original ones mean that today, no HR can perform effectively without the help of some tools. These tools, or rather, HRM solutions, are designed to assist a company's human resources perform their duties effectively. Now HRM stands for Human Resources Management, which means that it is designed to streamline the various HR processes, ensuring that the HR is able to add value to the company without being overwhelmed.
But how does it work?
Well, an HRM solution, or HRMS, is designed to help the HR analyze and process the mounds of data for relevant insights, and allows them to automate repetitive tasks for reduced redundancy. Thus, they are able to focus more on tasks that require a greater human element for completion. That is how an HRMS helps a company HR manage their duties despite the constant evolution.
Avenues of Change in Current HR Practices Brought About By an HRMS
According to a 2019 report by Grand View Research, Inc., the global human resource management market is expected to cross the $30 billion mark by 2025, with an average CAGR of 10% in this time. That is because as companies around the world are scrambling to streamline and manage their various HR tasks, more and more of them will come around to think of an HRMS as the answer to the problem.
And why shouldn't they? Modern HRM software solutions have revolutionized the way HR performs its duties, including their traditional tasks, with greater efficiency and accuracy. And all via utilizing the latest technological advancement like AI and data analytics.
Moreover, this success of the technology in HRMS software has also served as a great use case for further development into the fields of predictive analytics, process automation, and AI/ML. And today, some of the areas that seeing the benefit of HRMS the most include:
Employee Onboarding
Hiring and onboarding a new employee can seem like a simple task, but there are a lot of processes and formalities in place that need to be tackled before the onboarding is considered complete. And many of the top companies today aim to have a smooth and quick onboarding process that leaves a lasting impression.
According to a study conducted by Recruiting Division, employees that went through a smooth, well-structured onboarding process were 58% likely to still be with the company 3 years later. And what better way to streamline the process than by using an HRMS to help automate some tasks? This way, many of the routine tasks could be incorporated by the system, while the HR can focus on integrating that new hire into the team and company.
Performance Management
Performance management is one of those traditional HR tasks that we talked about earlier. It is an important aspect of a company's workflows, and ensures that the employees are working as efficiently and productive as possible.
Now, performance management incorporates many tasks that, when combined, result in a proper performance evaluation for each employee. These tasks include gauging individual employee performance, gathering supervisor feedback, getting feedback from teammates, and more. Once gathered, all of this data is combined and analyzed to evaluate an employee's final performance, with areas of improvement pointed out.
Now, when done manually, it is a time-consuming task that only gets worse with the number of resources the company employs. However, if we use an HRMS, then many of these tasks can be automated, as well as the data gathered can be analyzed quickly and efficiently for better insights.
Employee Wellness
In recent years, there has been a push towards companies looking out for their employees' mental wellbeing in order to achieve peak productivity. This drive gained prominence during the pandemic, when most people were confined to their homes for weeks and months while working remotely, which affected their mood and mental health.
However, today, companies are looking incorporate HRM solutions that have integrated AI/ML, data science, and neuroscience algorithms related to mood and happiness. These technologies combined, can draw on each other to deliver insights regarding the mood of your company's employees, allowing the HR to arrange something to improve that happiness index.
Learning and Development
With the advancement of technology, there has been a massive impact on nearly every function in a business, from marketing to development, and everything in between. Now, it has been known for some time that investing in the training and upskilling of your employees is a great way to improve your company's productivity.
In the years past, that training usually consisted of the company holding seminars, talks, and training sessions where employees had to be present at a specific time. That resulted in company operations being affected, as all employees in a related field had to get off work to attend that training. Or in case it was held after hours, employees had to give up their off hours or weekend for it.
Today, however, with the advent of digital learning tools, company HR can create a library of training content that can be accessed by all employees. This form of self-paced learning is more suitable, and one that allows a greater number of people to benefit from it.
Existing HR Problems Being Tackled By HRM Software Solutions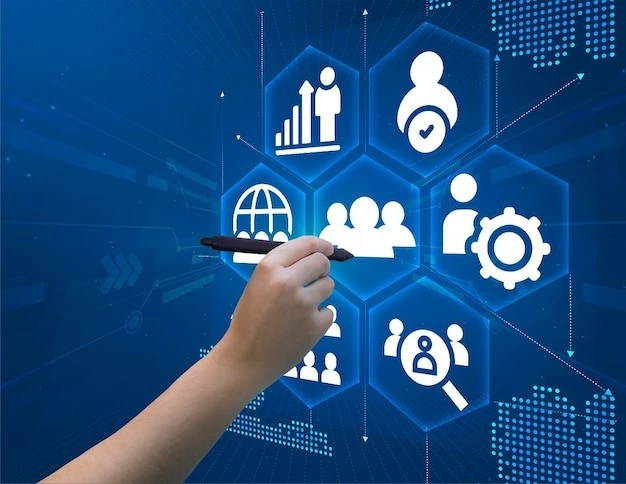 So far, we have discussed how the HRMS has helped human resource departments across the globe tackle the fluid and growing demands of their role. We have also looked at some of the most important avenues in a company's HR processes where HRM solutions are making a massive positive difference.
However, whenever it comes to the point about why should a company invest in an HRMS, it all boils down to one simple question – What problem does it solve for us?
This question may seem simple, yet the answer may not be. That is because often companies fail connect their specific problem to a general one solved by an HRM, or they are in denial about their company's problems. Either way, chances are that many companies, especially the ones that have been around for a few decades, are not yet convinced of the benefits that an HRMS can bring to their work.
Now, different HRM solutions have differing focuses, which means that depending on your company's needs, you may need to go for a different HRMS that tackles your exact problem better. However, nearly all of the HRM solutions currently on the market address a few major HR problems, including:
AI-based workforce management
Digital transformation made easy
Deterministic management techniques incorporated
Training and upskilling throughout the company
By tackling these issues, modern HRMS are designed to prepare HR practices for the evolving business world of tomorrow, a world where well-managed HR processes will drive a company's growth.
AI-Based Workforce Management
Workforce management is an important, yet highly time consuming HR task that can be a problem in companies with smaller human resources teams. In general, workforce management pertains any and all kinds of issues and activities that occur over the lifecycle of employment. And understandably, it can be a long and arduous process for the HR resources.
That is because of the diverse nature of these issues, which can relate to employee attendance and leaves, crisis intervention, knowledge management, and even virtual assistance. Now, the majority of these tasks can be easily managed by an HRMS, even virtual assistance, especially if the HRMS is AI-capable, and is integrated with the company ERP software system.
That AI can easily help evaluate employee attendance and punctuality based on their clock-in and clock-outs, and recommend training based on current role and interests. Moreover, it can evaluate and sort complaints according to priority, and even provide answers to a vast majority of employee queries. Overall, an HRMS could provide a lot of benefit to companies with this problem.
Digital Transformation Made Easy
Many businesses today are opting for digital transformation. However, in their drive for improved performance and results, they often prioritize external customers over internal customers. In order to improve their ROI, they focus on improving the work processes related to their clients, but ignore the processes affecting their employees in their digital transformation strategy.
By using an advanced HRMS to help you, your company's HR will be able to balance prioritizing transformational resources towards both aspects, so that both sized benefit from this process. For example, your digital transformation plan may now allow your HR to manage your remote teams more efficiently, while allowing your teams to update and manage their work more easily. Your HRMS may also integrate an ATS system to streamline job requests, making it easier for both the HR and the potential candidates.
This is another problem for which a suitable HRM solution may be the only solution.
Deterministic Management Techniques Incorporated
There are many different ways that an HR can gather and use data from their employees' digital footprints. This can be useful in gauging the impact and return on investment of various social and employee welfare initiatives, such as by measuring their morale and productivity.
This is extremely important for situations such as the COVID-19 pandemic, when some businesses started initiatives such as online get-togethers, virtual team yoga sessions, and more to keep their employees' mental wellbeing in check during the lockdown.
By using these management techniques, the company HR and subsequently the C-suite would be able to determine the effectiveness and the need for such activities almost autonomously, via automation. Especially if the company opts for cross-platform development for their HRM software.
Training and Upskilling throughout the Company
In small companies, identifying the need for training and upskilling isn't difficult. However, larger companies with hundreds of employees may find it difficult to identify who is in need of training, and who can handle upskilling.
Now, for the most part, that is because traditional HR practices dictate evaluating the linear progression of an employee in a company, via yearly reviews. However, in the modern environment, practices, techniques, and technologies are evolving rapidly, which means that every employee needs periodic trainings at the very least, and ideally upskilling from time to time.
Therefore, if you implement an HRMS that allows you to compile and disseminate these learning materials to your employees, you would make it easy for a vast majority to participate. That is because self-paced learning is always better received, as it allows people to attempt them on their own time, rather than sticking to a set schedule.
Moreover, it would also allow for an element of gamification to make it more interesting, by offering features such as rankings, competitions, and even a social element of studying with your friends.
Top 3 Predictions for the Transformation of HRMS Standards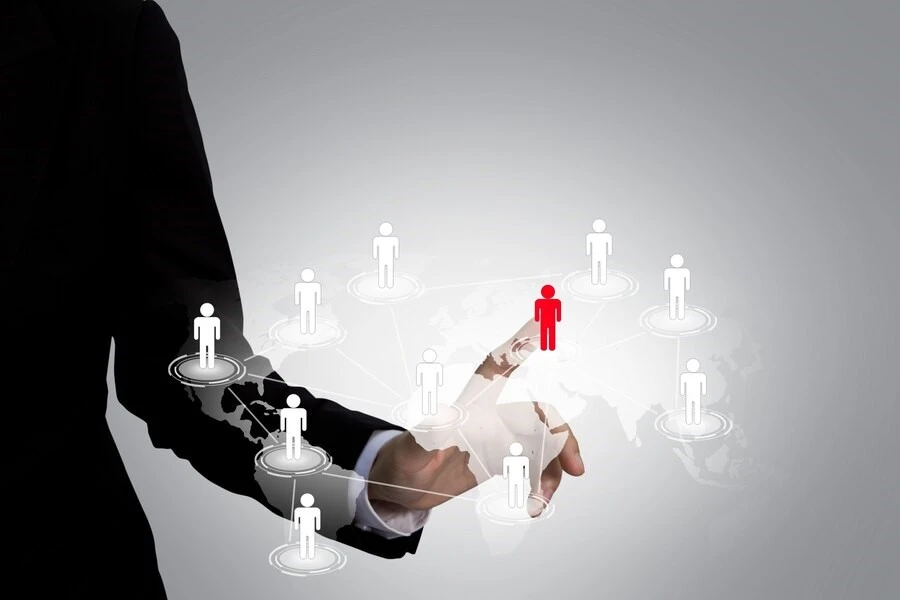 Now, we have seen how HRMS seems to have bright future, helping businesses prepare themselves for the future of advanced HR involvement for process improvement. However, as we discussed a few times earlier, the field of human resources is fluid and ever changing. So, what direction do you see it heading in the future?
To be honest, considering the events of the last few years, there is no way to accurately predict what direction HR technology may be headed in the next 7-10 years. However, if we talk about the next five years or so, a few directions seem to be almost.
Let's take a look at a few predictions about the future of HRMS within the next half decade or so.
Cybersecurity to become a high priority for data protection in HRMS
Rising focus on high scalability and interoperability for HRM solutions for ease of adoption
Great emphasis on UI flexibility and personalization for better user experience
Conclusion
To sum up the discussion, the future of HRMS is going to be an interesting one, no doubt about it. Take it from us. As a company that has been in the software development industry for nearly two decades, we have observed market trends changing towards HRM solutions for better productivity and efficiency.
However, there is a caveat. Just as the HR industry is evolving, HR technology must change along with it. In the coming years, traditional HRM solutions with simple task automation functions will be considered obsolete. Basically any HRM solution that comes without some industry-standard AI and data science capabilities will fail to gain a market share at all, let alone a sizable one.
Therefore, if you plan on developing and releasing an HRM software solution in the future, or are planning to get one for your company, this is something that you need to be careful about.