Table of Content
Know How to Hire a Big Data Analyst According to the Given Requirements

With the advancement of the tech industry, businesses are finding new ways to harness the power of data to enhance their operations. They know that big data is the technology of future and it will continue to grow big with the passage of time. However, to take advantage of big data, businesses to hire experts who've got knowledge about this field. If they don't want to go with internal hiring, then they must need to take big data consulting services from outside to get the job done professionally. This is certainly important for non-tech companies because their limited knowledge is simply not enough to move forward in this field unilaterally.
Nowadays, there are a lot of companies working in the market offering different types of software outsourcing services. They have got good experience, and their experts are well versed with all the technicalities of tech field. These companies are recommended best for non-tech organizations, as they provide quality services to them fulfilling all types of jobs. The technicalities of big data are certainly complicated, and these specialized agencies exactly know how to deal with them.
However, before taking big data consulting services, you should have at least some knowledge about it. This is important because you need to know how big data works and which type of services you require to enhance your business operations. If you do not know much about big data, read this blog in detail. It is precisely written for beginners who've got no knowledge about this field. It will help them to first understand the concept of big data and how it works to streamline various jobs.
Afterwards, we will discuss about big data consulting as how it can help you to work with expert professionals in the market. So, let's first start from the basics understanding the main definition of big data below.
What is Big Data?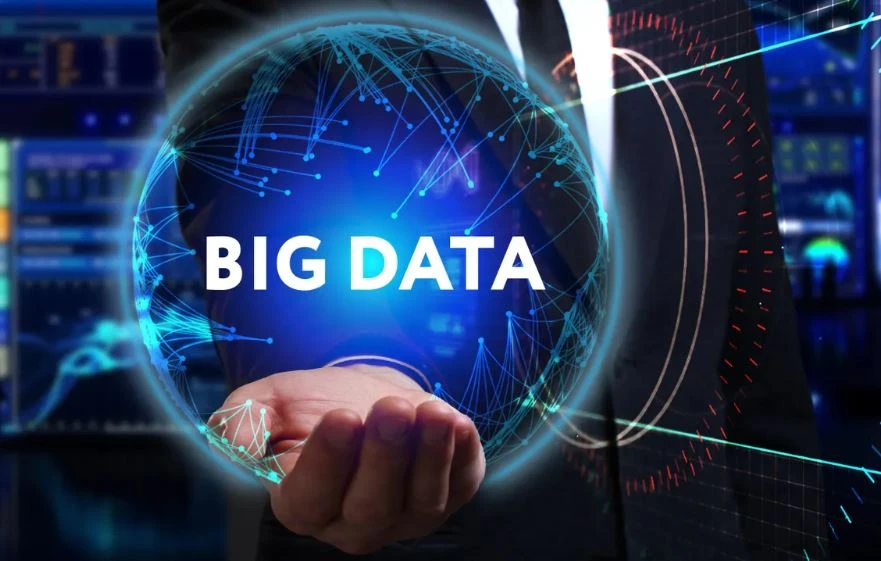 Many people often think that the term big data is difficult to understand. They relate it with some kind of big technical stuff that is hard to understand for beginners. Well, this fact is not completely true, because big data can also be defined in simple words. It is basically a term that defines how to treat and manage large set of data in an efficient manner. This data set can be both structured and unstructured, as big data allows to manage everything using its powerful techniques.
The big data management services is specially required by those companies that are regularly working with large data sets. Their connection with multiple organizations and their data requires a process that can make everything streamlined. This is where the need of big data consulting arises, and it specifically becomes important for those that are non-technical by nature.
What is Big Data Analytics?
Big data analytics is a technique with which professionals extract and find meaningful information from a large set of data. It refers to a process that brings out needed insights from the stack of unstructured data. For a non-tech person, this task often looks impossible, but for a data scientist who knows how to work with big set of data, this isn't really a difficult job. The process to find that information can sometimes becomes lengthy, but it still remains a doable job for professional data engineers.
The term big data analytics is basically a combination of different processes that help to analyze large data. From methodologies to programming techniques, big data analytics is a huge stack of different technical processes. The data engineers are responsible to use them all and provide needed information to the clients. That is where the skills of data engineers also comes into play, as clients are always searching for those individuals who are experts in handling large stack of data.
What is Big Data Consulting?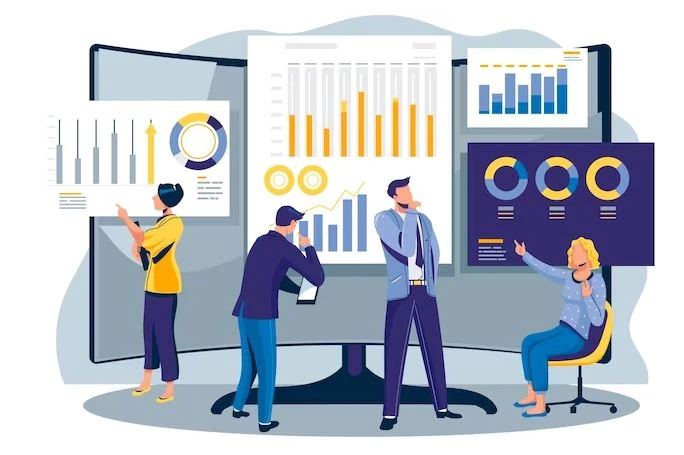 Now that you have understood what is big data, lets move forward towards the next term i.e. big data consulting. It is also very simple to understand, in fact it elaborates the meaning precisely. The term big data consulting is used for those companies that offer specialized big data management services. They work just like a software outsourcing company that helps businesses to manage different things related to IT. These companies are well experienced, and they offer qualitative services to handle all types of data.
Currently, these companies are running high in demand due to offering top-notch services. They exactly know how to manage both structured and unstructured data to extract valuable information. These companies often come up with big rates which is also understandable. The manner in which they manage big data is truly remarkable, as it shows great efficiency. It is therefore advised to always take big data consulting services if you are not well versed with this huge field. These consultants are talented data engineers and they know how to present extremely complicated data in a simple readable format.
How to Hire Big Data Consultants: Key Points to Remember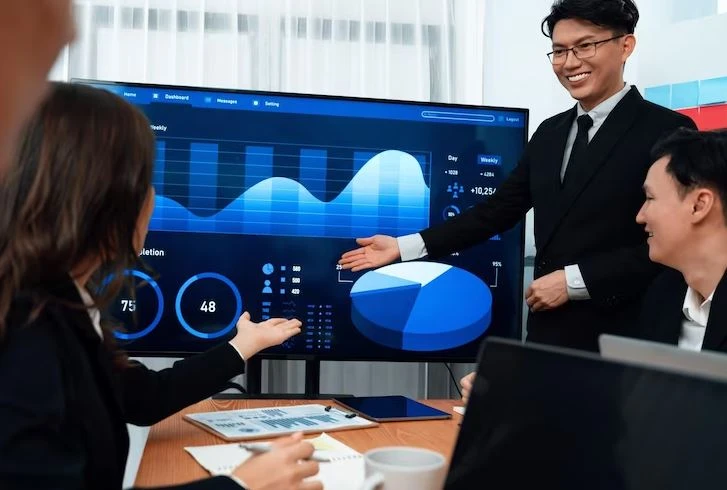 If you are a non-tech company that does not know much about big data, try to take services from professional consultants. But, keep in mind that hiring these consultants also require a bit of knowledge. There are basically some points that you need to remember while hiring any big data consultant. Let's take a look at them in detail below.
Identify the Problem
First of all, you need to identify the problem that why do you need big data or software development consulting services. This is a very simple question, yet it is often either misunderstood or completely ignored by the business administrators. Most of the time, they do not know why big data consultancy is important for them. They try to solve the complication of data without knowing where the problem really persists. This type of approach always keeps them confused, which most of the time, doesn't allow them to make any decision.
So, to make things clear, it is first recommended to identify the core problem. It helps to clear your concept related to the need of big data consultancy. If you think that handling such a huge information is not suitable with your skills, then big data consultancy does become an important need for your organization. This is indeed a simple way to identify the problem and get initial answers related to them.
Research Properly
First of all, you need to do a thorough research before hiring any consultant from the market. It is essential because you cannot bring in anyone blindly to manage your large set of company data. A brief research is termed essential for this job, and you must know about it. By conducting a proper research, you get the exact knowledge about the reputation and services of every company. It allows you take better decisions in terms of selecting the best agency from the market.
The research process also lets you know how competitive this market is. Today, there are a lot of big data consultants working in the market, which is why the competition among them is rising quite fast. If you are looking to hire talented individuals from the market, you must need to know about this competition. It is therefore recommended to always conduct a brief research, as it gives you various benefits in selecting the right agency.
Analyze Market Experience
Another thing that you should remember while hiring a big data consultant is the level of market experience. This factors plays a major role in selecting the best talent from the market. An experienced agency always knows how to manage big set of data using advanced tools and techniques. Their experience gives them an edge over other companies that are just offering services based on initial field knowledge.
To find out which companies have got more experience, try to take help from Google and other search engines. These platforms are good enough to provide thousands of data related to every search query. You can certainly take good help from them and can find the best agency as per the needed functional requirements.
Look for Problem Solving Skills
A big data engineer should have tremendous problem solving skills. This is one of those traits that you should look in every IT engineer. Whether it is a software developer or data analyst, the expertise to take on all types of challenges should be found in a particular individual. It defines how confident the professional is in solving different types of complicated problems. It specially becomes important for data engineers, as their job is to deal with sorts of situations regularly.
You can evaluate these skills by conducting a technical interview or giving a short test related to big data analytics. An expert data engineer will surely pass all of your questions, as his/her experience will precisely showcase a high level of proficiency in each section of big data analysis.
Define Communication Channel
To be a good outsourcing partner, a company should have good communication skills. This is yet another important point that should be kept in mind while hiring a big data consultant. It states that the agency should have proper communication bridge, as that helps both sides to discuss various things regularly. If the communication channel is broken, then different types of problems can arise that could hamper the pace and efficiency of the project.
So, before hiring any big data consultant, make sure to sign a SOW document highlighting the importance of regular communication. This will let the other side know how actively you will be communicating with them. This important factor also helps to keep the project on track, as regularly assessment and feedback enables everyone to stay on the same page.
Frequently Asked Questions (FAQs)
What is big data?
Big data is an advanced technical field that defines how to work with a huge set of data. It illustrates the processes that helps data engineers to find meaningful information from the clusters of big unstructured data.
What is big data analytics?
Big data analytics refers to a combination of process that helps to extract important insights from a stack of big data. These processes use different types of methodologies and programming techniques to get the desired data information.
What is big data consulting?
Big data consulting refers to a service in which you hire external teams or agencies to manage big complex company data. It can be understood as an outsourcing service in which you authorize external teams to work on your big data projects.
What is the importance of big data consulting?
Big data consulting is very important for those companies that are not well versed with the concept of big data. They do not have much technical understanding of this field, which is why they need to work with data consultants to manage different types of jobs.
How to hire a big data consultant?
To hire a big data analyst, you need to keep in mind several important points. Basically, you need to do proper market research, evaluate experience, and remember other stuff that is related to hiring IT experts.
Final Words
That take us to the end of this blog in which we have discussed about big data consulting in detail. It is undoubtedly an important field that helps businesses to manage a big set of data efficiently. However, to get the best advantage of big data, you must need to be technically strong or will have to take big data consulting services to get the job done professionally. It is one of those fields that requires in-depth technical expertise, so if you don't have enough knowledge, try to hire skilled professionals from the market. The big data consultants are seemingly the right people for this job because they know exactly how to work with structured and unstructured data properly.