Table of Content
Learn About the Core Ideas That Can Help You to Develop Interactive Games

When it comes to gaming, kids and youngsters always go crazy about it. This is one of those fields that has made huge strides over the years. The development has seen massive improvement due to rising interest of people in games. From simple console to mobile platforms, the rapid evolution of games for every device is quite exemplary. Today, it has become a proper industry in which millions are invested by companies. They regularly look for unique game development ideas that can attract their targeted audience. These ideas are not hard to find, if you have got the brain to think creatively about the games.
Earlier, we only had few platforms to play games such as consoles and computers. However, now, the tides have changed. The rapid advancement of game development for mobile devices has changed the face of this industry. It has given a boost to the game development market in terms of bringing more resources and revenue. Today, many companies are earning millions by just creating games for iOS and Android platforms. The popular examples of Subway Surfer, Pokemon Go and others are quite relevant in this regard, as their developers have fetched millions in profit by just creating them for the mobile platforms.
Now, you might be wondering that creating games for mobile is easy and can be done quickly by taking mobile app development services. Well, it is not simple as it looks, because it needs great piece of game development ideas. If you are good enough in perceiving ideas that can build a quality mobile game for the audience, you've a bright future ahead. But, if you don't have that skills, you might need to get some inspiration first.
In this blog, we will discuss about different game development ideas in detail, so that you can create some quality stuff. This will be a good read for the beginners, as it will also let them know which type of games are more popular in the industry. Let us first start from the basics below understanding how the game development industry grew so big during the last few years.
The Rise of Game Development Industry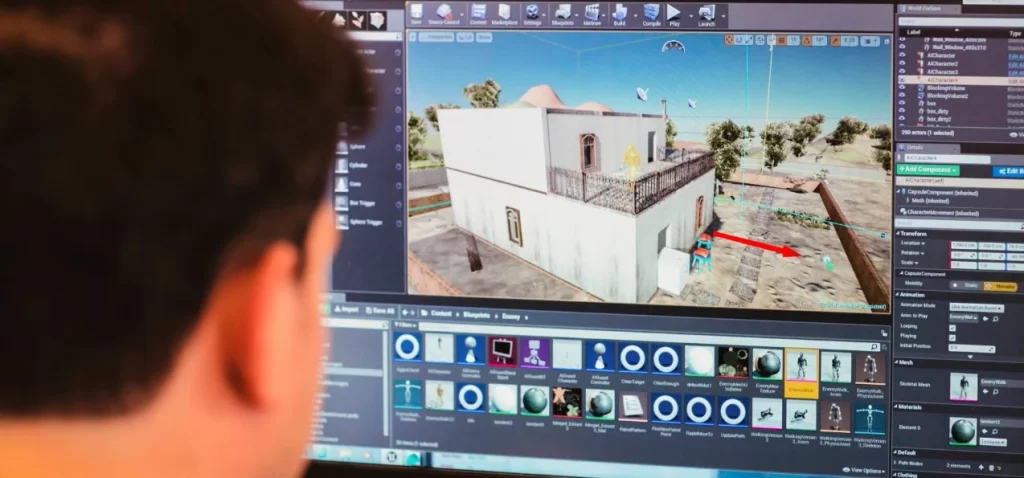 We all know the fact that video games are loved by masses in the world. This love has always remained exemplary, and it is the core reason why this field has developed so much during the last few years. If we go back a little in the time, we can see how the trend of gaming was started in the world. At first, only few consoles were available in the market to play video games. It includes popular platforms like Nintendo NES, Sega Genesis, TurboGrafx and more others. These consoles started the trend of gaming, which is why they are still considered the pioneers of this field.
As the technology grew more, these old systems were replaced by new ones, in which Sony PlayStation and Microsoft Xbox took the lead. These consoles were developed using advanced graphic cards and GPUs to support more bigger games. The rise of these platforms opened a new door for high-end gaming, allowing people to see a stunning realistic version of different 3D games.
Besides consoles, computer machines also kept on growing to support new-age video games. Those who were not fond of playing games on consoles, preferred computer systems precisely. It gave them an alternative platform to play games as per their preferred settings. That is how the gaming market evolved on both fronts, allowing people to spend their leisure time in playing interactive games.
8 Best Game Development Ideas to Follow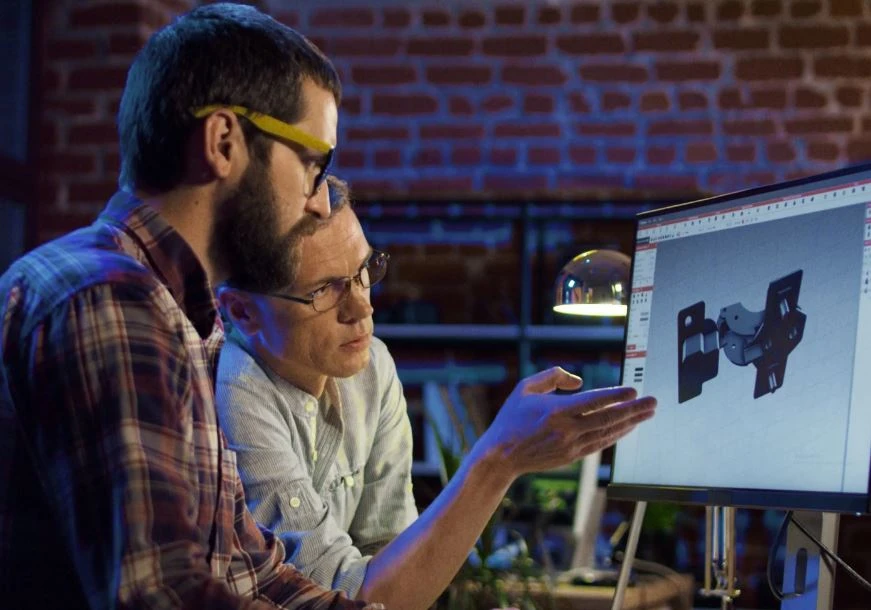 If you are a developer looking to create new games for mobile devices, try to first come up with a creative idea. It is the most important thing to get started, and if you are lacking in it, then you could face several difficulties during the development.
For starters, perceiving ideas for a mobile game often looks difficult, which is why we have written this blog with some exquisite information. Take a look at the game development ideas below to know which type of games are currently more in demand. Based on this information, you can plan the project better for cross platform development easily.
Action Games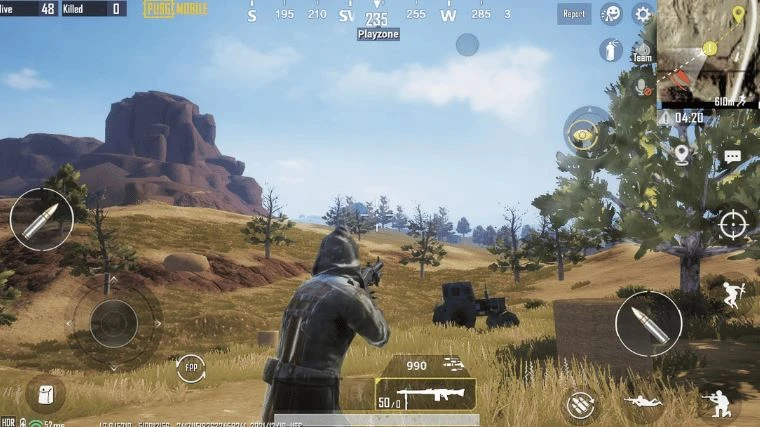 The most favorite genre of games played by everyone are certainly action games. People really like to become a cop or soldier in an illustrative 3D world to kill some bad guys and criminals. Since the start of gaming industry, countless games have been made on this category and people simply don't get tired by playing them. These action games have always dominated the market, hence they are now a number one pick for mobile platforms as well.
Generally, action games are created in the first-person shooter style. You would have seen many games developed in such style. It offers a realistic view to the gamers, making them believe that are they are actually playing with guns in a battlefield. This type of game should be preferred for mobiles, as people do really like to play them all the time. They are thrilling and exciting, enabling people to play with full enthusiasm and passion in their leisure time.
Sports Games
Next up, we have got the category of sports games. We all know pretty well that sports is loved by everyone. Whether its baseball or football, people really like to watch and play their favorite sport in the leisure time. And with the evolution of sports games, this passion has even grown more. Kids specially like to play different sports games everyday. The example of FIFA is quite familiar to everyone, as it is played widely around the world with huge enthusiasm.
So, based on this idea, it is safe to say that sports games are a good choice of mobile platforms. If you know the basics how these games should be created, then your project could achieve good milestones in the market. To create these games professionally, you can take some inspiration from the reputed names like Bowling King, Big Win Hockey, Franchise Football and more others.
By creating interactive games related to the category of sports, you get the opportunity to boost up project portfolio and get more downloads. The reason is that sports games are played by everyone, hence their downloads are also more as compared to other games.
Card Games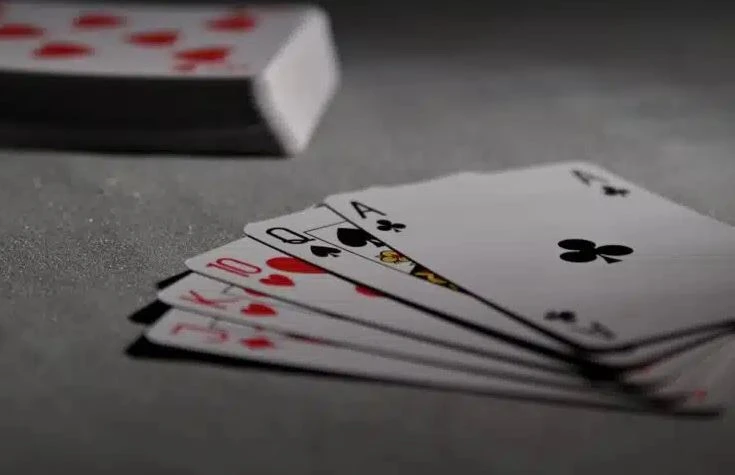 Another category that can prove to be beneficial for you are the card games. We all have played different types of card games on internet since our childhood. These games are quite popular among the people, as they require good analytical thinking from all participants. Creating these games for iOS and Android using secure software development framework is therefore a great idea. It has the capability to attract people, as everyone likes to play cards in their free time.
If you are not sure how the interface or UI of a card game should look like, take a look at the examples of top games. There are plenty of names available in the market that could give you good inspiration. It includes many popular card games like Rummy, Teen Patti, Thronebreaker, Poker and more others. These games are simply phenomenal, hence they will prove to be a good inspiration for your gaming project.
Board Games
Just like cards, board games are also very popular among the people. They are mostly played by the kids, and sometimes youngsters as well. These games are quite interesting, as they require smart thinking from every participant. They can be played with multiple people, meaning that the fun goes double in these games. Earlier, these board games were only available on websites, but now they are also available in the form of various mobile apps.
Talking about the popular board games, Chess is one of those names that is played by everyone. Similarly, games like Ludo and Sudoku are also quite famous, as they are played everywhere around the world. So, if you are looking to develop a mobile game app, use the idea of board games. It is quite an interesting pick that will help you to get plenty of downloads from Play Store or App Store everyday.
Racing Games
Next in the line, is our favorite category of racing games. It is one of the genres that is loved by every child. The theme of racing games always stands out among the rest. Since our childhood, we have played plenty of racing games, as all our memories are precisely filled with some fascinating names. These games are also very popular on mobile platforms, hence it is certainly a great idea to go with them to grab the market attention.
If you don't have enough game development ideas related to racing, take a look at the examples of famous mobile racing games first. You could find variety of names there that are played by millions of people. It includes Asphalt 9, F1 Mobile Racing, CSR Racing, Top Speed and more others. All of these games are simply amazing, hence you can certainly learn a lot from their core development theme.
Story Based Games
Story based games are quite different from the rest. They are not like conventional games in which you can play different stages with custom settings. Instead, they are based on a proper story, in which users are given a proper character to explore the whole plot. It takes forward the character's story stage by stage, so that players can understand everything in detail. The purpose of creating such an extensive plot is to give people a good view about the character and its strong relevance in the gameplay.
Generally, the length of story games is quite big, hence players should stay ready to live every moment of the game. When running on mobile devices, these games can become very interesting. So, if you are planning to develop any new game, go for the story-based theme. It will give your project an edge over other games that are created with conventional with conventional settings.
Casino Mobile Games
Casino games are also becoming very popular for mobile devices. Though most people like to play games in real casino, but this 3D rendition can also help them to visualize several stuff. Currently, games like Wheel of Fortune, Bingo and more others are played by thousands of people on mobile. They are developed with incredible graphics and stunning animation that literally makes the overall visuals of the game highly amazing.
These casino games can also be developed in a multiplayer style. It can allow more than one participants to join the same game, just like how it works in the real casino. Furthermore, you can also add certain type of rewards in the game to make it more interesting. This is one of those features that makes the game highly interactive, enabling all the players to pay full attention on the game.
Specialized Children Games
Last but not the least, you can also develop specialized children games to grab the attention of kids. Nowadays, every child love to play games on mobile, hence you can target them by creating specialized stuff. It includes different types of games such as counting game, alphabets game, words selection game and more others.
Creating these games is also not that hard, as you just need to develop a simple UI with some interactive elements. You can find plenty of templates for these games also available on the internet, however, make sure to customize them to present a unique UI identity of your game.
Frequently Asked Questions
How do I get an idea for game development?
Many people often stay confused while perceiving ideas for game development. For them, it is best advised to first research the market and see which trends are getting popular. It will help them to get plenty of ideas related to game development quickly.
What tools and technologies should be used for game development?
Game development is a vast field in which you need to master various software development tools and technologies. As per the current market standards, it is best recommended to fully learn the usage of Unity, Construct 2, GameSalad and GDevelop to start your career in this field.
Is C++ best for game development?
Many tech professionals recommend C++ as the best language for game development. It is exceptional for memory management and provides excellent control and flexibility for programming. Furthermore, it is also compatible with popular gaming engines like Unity, Unreal and more others.
Which type of game development ideas are best for kids?
For kids, you need to develop games that can interact with them easily. Ideally, it is recommended to create games like scrabble, aeroplane pilot, train driving and more to get their attention.
How game development can help you to make money?
Games are played by masses around the world. Most of them are available at particular charges, meaning that you have to buy them through the authentic channels. That is how game developers earn money by selling games to the masses in the market.
Final Words
That take us to the end of this blog in which we have discussed about different types of game development ideas in detail. Being a developer, you should know about these points, as they always become crucial in developing various types of mobile games. A lot of people often find difficulties due to not having enough game development ideas. So, this article is written for them to get some sort of understanding, as which type of themes should be chosen for the mobile games.
Meanwhile, if you are looking for an app development company that can help you to create quality mobile applications, get in touch with us today. We will assist you to develop all types of smartphone apps, rightly as per the needed functional requirements.