Table of Content
Take a Look How You Can Earn Good Money Through Mobile Apps

Most of us download applications from Google Play Store or App Store without paying any charges. The reason is that majority of the applications are free and people simply love them. But, that brings the question how do apps make money and why they keep on increasing despite getting no fees or money from the users. This is a common question that has often bothered many of us. Though we are not interested in getting paid apps, but still many of us want to know how do apps make money.
When a user visits Play Store or App Store, his basic preference always lies with the free applications. This is a common thing found among all of us. We are attracted more towards free apps as compared to paid applications. Due to this fact, you will see 90% of applications available online are free to use. Though many of them often charges later after the trial, but initially, they go with the freemium plan. The reason is that developers of these applications understand the nature of people, as majority of the people like to go for the free applications.
If you will see closely, you will find that many big organizations like Microsoft, Amazon, Twitter and more others have placed their applications free of cost. They know that there are other methods to make money from these apps smartly. In this blog, we will also discuss those methods, so that you can understand how do apps make money even when they are offered for free. This is one of those questions that is asked by many people, so hopefully, this article will answer some of them.
Let us first start from the basics below understanding why the mobile application market is growing rapidly day by day. Let's take a look at it below.
The Rapid Rise of Mobile Applications Industry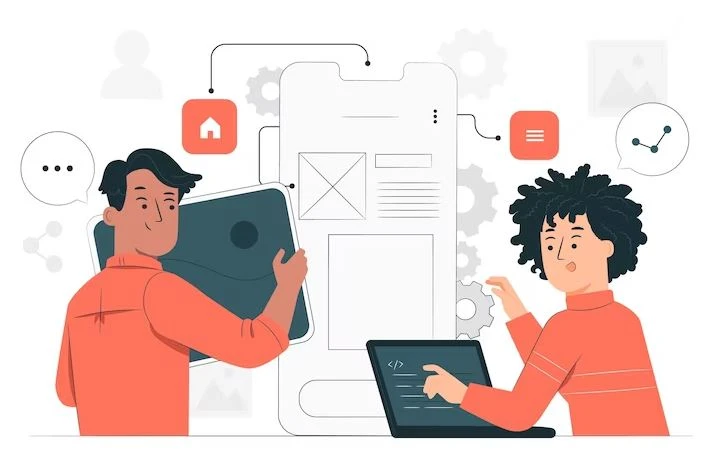 Mobile applications have become an important need for businesses. They are in demand because people like to use them all the time to perform various types of operations. From banking to shopping, mobile apps allow users to do everything on finger tips. This is core reason that has compelled businesses to develop mobile applications quickly. They do understand the importance of facilitating customers, as that is related directly with the sales of the company.
As per the recent survey, it is expected that the mobile application industry will grow more than $407 billion by 2026. This is quite a huge number showcasing how big the scope of app industry is. There are several reasons why this number has been projected confidently. Seeing the current trends, it can be said that the number of mobile applications will grow year by year, eventually hitting to that target in 2026.
So, if you are a mobile app developer, you've got a bright future ahead. There are plenty of opportunities available that will help you to offer quality mobile app development services to those clients that are looking to get smartphone apps. This is one of the hottest trends in the software development industry that is only going to grow big with the passage of time.
Freemium Apps vs Paid Apps Market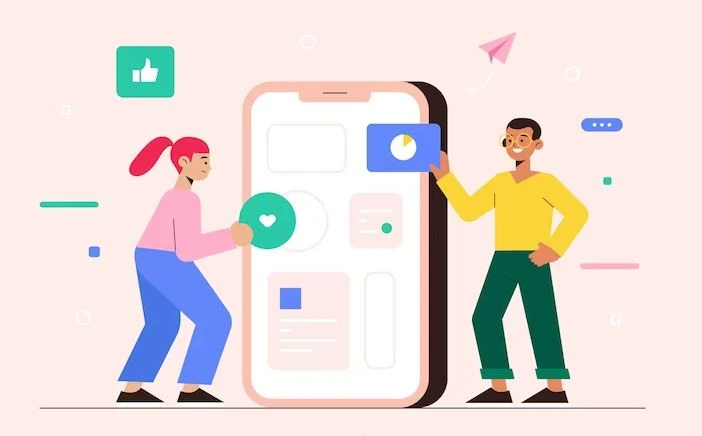 We all know the fact that majority of the applications available on Play Store or App Store are free. They do not require any charges for downloading, however, later some subscriptions could apply depending upon the features required. This is called a Freemium model on which most of the applications are built. It is recommended to every organization that is looking to launch its application first time on the Play Store. They must need to pick the freemium model to grab downloads quickly, otherwise paid approach will not work for them.
According to the figures shared by Statista, 96% of the applications available on Play Store are free to use. This is a very huge proportion denoting the share of free apps on Play Store. It defines how big the free market is as compared to the paid market. Now, that brings the question that if the free market is so large, then how do apps make money. It is a question asked by many people, as most of them do not understand the hidden criteria lying behind these applications.
The paid apps on the other hand have a very clear cut model. They can be only used once a user will pay some charges at the time of downloading. It is a straight-forward model that helps app developers to earn some money with each download. The market of these apps is however very little, as everyone usually likes to download applications without any upfront charges.
How Do Free Apps Make Money: 7 Best Ways to Generate Revenue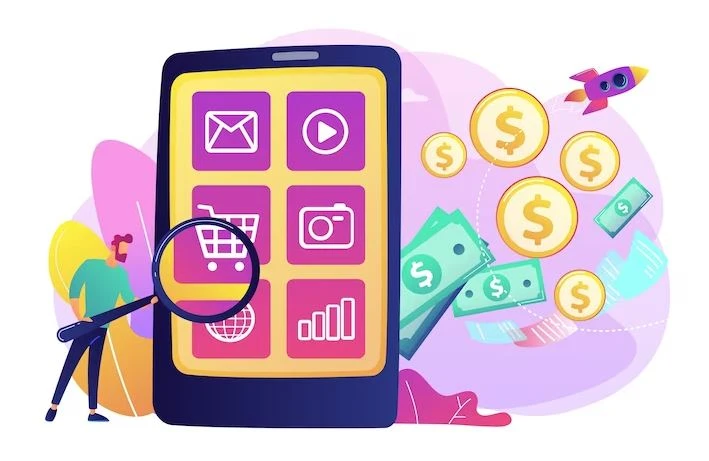 Many people wonder how do apps make money. They generally see them as a free-to-use tool that is available on Play Store or App Store. The freemium model definitely looks very simple, but it is certainly not. There are many ways with which this model can also be leverage to make money regularly. These strategies are not discussed openly, but they do work in a perfect manner.
If you are also a developer looking to know how to earn money by placing free apps on Play Store or App Store, you will get some of the answers below. The points defined here will let you know how smartly you can make money with simple websites or apps even when they are available for free. Let's take a look at them in detail below.
Advertising
When it comes to earn money from mobile applications, people generally go towards the in-app advertising model. It is the most common method to earn a good some of money from third-parties whose ads are displaying in the mobile apps. It is generally done by first signing an agreement with the companies who are interested to display their ads inside the mobile apps. They understand that these apps are regularly used by thousands of people, hence promoting their services or products on them could grab good sales.
Today, most of the free applications display third-party ads. If you will see closely, this intimation is already given on their downloads page. Many users do not pay attention to this message, and later complain about seeing too many ads in the application. Well, people, it is a method to earn money which is used precisely by app owners having full knowledge.
Paid Subscriptions
Another way with which many mobile apps earn money is by offering paid subscriptions. Initially, these apps are downloaded for free. They offer limited features on this free version that are often useless for the people. If they want to get something more valuable, they would need to purchase paid subscription. This is the whole model that lures people towards the purchase once they find the available features limited in the free mobile apps. It is a method that gives good sales, provided the plans are affordable to use.
If you've seen different cloud storage applications, you would have noticed that most of them promote various pricing plans inside the application. Similarly, many music streaming apps also promote monthly packages to the users. This is a great technique to professionally sell different paid plans to the users. If these packages are shown directly at the downloads page, then no will buy them. However, if they are shown after the download when the features are limited, people will mostly think about purchasing them.
Sponsorship Model
Next up, we have got sponsorship model. It is also a great way to generate revenue by finding a partner that can sponsor your app development. It means that the budget required to develop an application will be paid by the sponsor. In return, the app will showcase its brand name or could advertise its products on the main page of the application. This way, the sponsor will also pay to you whenever a user visits his/her website through your mobile app. It is quite a great method to generate a second stream of income just by displaying the name or products of the sponsor.
Many e-commerce applications follow this method to regularly generate revenue for their business. Sometimes, instead of showing sponsor's name, they display its ads on the application. These advertisements are time-specified, meaning that they are displayed only on particular time intervals. With this method, users also do not get annoyed due to continuous ads presentation. It works in a professional manner just like other adverts are shown on social media sites.
Sell Merchandise
Many businesses generate millions in revenue through selling official merchandise products. It is a model followed by many companies, hence you can make some money from that as well. All you need to do is to just place these merchandise products on your mobile apps. Whenever any user will open your application, he will see different banners of merchandise products. If these products will fit to his needs, then in-app purchases can be easily done, giving you an opportunity to earn some good money.
Some mobile applications also promote merchandise products of other companies. They either become affiliate marketers or do it according to the above defined sponsorship model. Either way, it helps them to get good sales that also helps in increasing traffic dramatically. It is a perfect revenue generation model for e-commerce apps, as they can get thousands of dollars monthly by just selling official merchandise through their platform.
Referral Marketing
Another method that could help you to crack good sales is the model of referral marketing. It is widely used in the marketing circuit around the world. Businesses have formed chains of contact through referral marketing, as it comes very handy in building connections. This method can also be used to generate revenue from mobile applications. All you need to do is to just become a referral marketer of any known brand and get some sales. Your app will automatically start to receive good commissions on every sale, allowing you to build a strong income stream.
Nowadays, many websites are monetized with this exact approach. It has become a go-to method in the world of digital marketing, and people are really generating good revenue from it. Hence, this approach can also be used on mobile apps. It will help to make your app a platform to earn money just by referring some code or acting as a middle man to direct traffic towards a particular website.
Data Trading
Data trading is another way to make good money from free mobile apps. This method is very different from the rest, because it focuses on trading user data with the established research agencies. It means that the users that are providing some kind of behavioral data on the apps, can be exchanged with these firms for research purposes. Here, it is not meant that confidential user data is exchanged with any random company. Instead, it refers to the behavioral data that defines how people interact with any service or product.
While opting this model, always make sure to select the data exchange firms very carefully. You can find many scammers in the market currently that are just looking to exploit this users' data. Being a responsible administrator, you need to do proper IT vendor management and build connections with the established research firms that are well reputed in the market. It is certainly safe to work with them, as they precisely use this data to generate particular results.
Freemium Upsell
Freemium upsell refers to the method in which you tell customers to buy particular premium features while keeping the same free version of the app. These features are not that costly, hence everyone can afford them if they are really interested in using that app. This way, both app developers and users are at the win-win position. It is a technique that guides people towards specific purchases, which is also optional to them.
Many top mobile applications like Spotify, Tidal, Subway Surfer and more others have used this technique with perfection. They have kept the core application free of cost, so that more and more people can install them. However, they have kept some features in the PRO model to generate some revenue from the application.
Frequently Asked Questions
How many types of mobile applications are available on Play Store or App Store?
A general categorization is done on the basis of free and paid mobile apps available on the Play Store. Generally, the number of free apps surpasses the number of paid apps available on both these platforms.
How is it important for companies to build mobile apps?
It is considered very important for companies to build mobile applications. The reason is that it helps them to interact with the customers easily, which is something very important for their business growth.
How do apps make money?
Many people often ask how do apps make money. Well, there are various methods with which even free apps can make money. It includes advertising, sponsorship, referral marketing, and more others.
How do apps make money through subscription model?
With subscription model, it is easy for mobile apps to earn some money. All they need to do is to influence people to buy paid plans of the apps. This can be done by placing premium features under those plans, so that they can get more attention.
How do apps make money through referral marketing?
Referral marketing is a good way to earn money. Mobile apps can use this method to build a chain of contacts to earn some bucks. It can be easily managed, provided all the details are well understood to the app administrators.
Final Words
That brings us to the end of this blog in which we have discussed how do apps make money even when they are offered for free. This is a question that is asked by the people many times. It is a legit one because normal minds often fail to understand the strategy lying behind this free mobile apps. It should be kept in mind that is everything is done on purpose, and there is nothing in the world in which money is not involved. So, these free apps also make money and generate good income from the downloads regularly.
If you are also looking to build a quality mobile application that can generate good revenue, contact us today. We have got plenty of experts to help you out in app development, precisely as per your needed functional requirements.