Table of Content
Know About the Latest Mobile App Ideas in Detail Below

Mobile apps have become an important need of businesses. They understand how crucial they are to engage with customers. The reason is that people really love to do things using interactive mobile applications. From shopping to ordering food, mobile apps offer ease to the people to do everything on the fingertips. Due to this emerging trend, businesses these days are actively looking to take the leverage of these mobile apps to launch new ventures. They regularly look for creative mobile app ideas that can help them to start something new. The competition to stay ahead has therefore risen more and every business is striving hard to build something exquisite for the audience.
Finding a unique app idea often looks difficult to some people. It could happen due to a variety of reasons. Some individuals confuse in it due to the technical hurdles, while some just lack in thinking creatively about the undiscovered ideas. This is one of the major reasons why many people fail to work with unique mobile app ideas. Though many startups have also done great work in this field, but still there is a lot of gap visible that needs to be filled by creating new applications.
So, those who are struggling to perceive new ideas related to mobile app development, can take some good notes from this blog. It is precisely written to enlist and showcase those mobile app ideas that are still undiscovered. This means that startups must need to read this content piece, as it has some great chunk of information for them. They can certainly use these ideas to launch new online ventures by taking professional mobile app development services.
Let us first start from the basics below understanding why working with unique mobile app ideas is important. It is beneficial for those who are looking to start online businesses primarily based on mobile apps or websites.
Importance of Unique Mobile App Ideas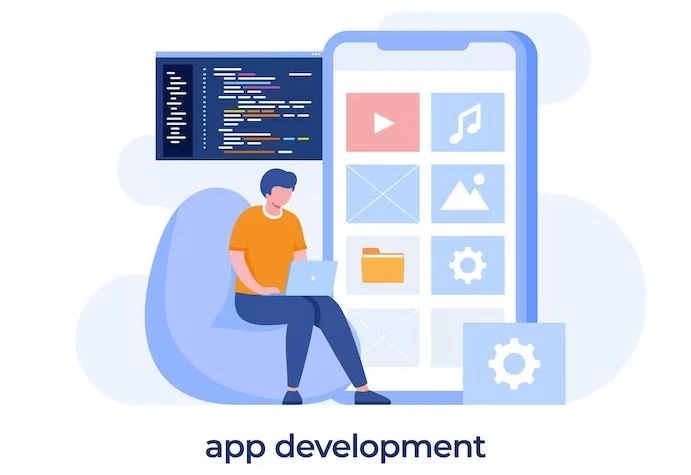 The demand of mobile applications have increased quite a lot during the last few years. It showcases the growing market of app development that is simply surpassing all expectations. Many students have started learning how to make a mobile app to learn and gain new skills. However, it has also been noted that many applications are coming into the market with a same set of idea. This means that the core objectives of these applications somehow looks same, and they are not bringing anything new to the table. Though the UI and frontend of these applications look entirely different, but their core functionality or services remains the same.
This approach does not lasts long, as people do not like to use applications offering a similar set of features. They definitely require something new that can offer creative services through the app. So, working with new mobile app ideas is considered important, as it provides a fresh objective for mobile applications. It lets you develop applications that can fill the market gap and offer services required by the clients.
Using new app development ideas, you can change the market trend and attract customers quickly. It has been always noticed that people show interest in any new stuff with more enthusiasm. This principle works perfect for mobile apps, as they are used regularly by millions of people. If they will see something new, they will definitely pay attention to it. This is a method that works best to engage customers and covert them towards the business, provided the offerings in the app are really good.
8 Best Mobile App Ideas for Startups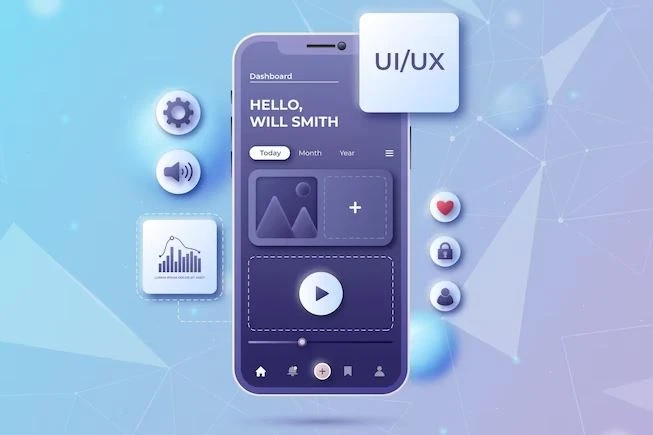 Speaking about startups, they always need an idea that can spark an evolution in the market. This theory works well when any startup is launching a mobile app in the industry. It is important for them to introduce something new that is different from others. If they will come up with a same old plan, then people will not show much interest in using their application.
So, working with unique mobile app ideas is very important for startups. Unfortunately, most of them often fail to perceive these ideas due to a variety of reasons. Therefore, to help them out, we have listed some great ideas below that will help them to get some inspiration. Let's take a look at them in detail below.
Mall Navigation App
According to a recent survey, not every mall offers navigational guidance to the shoppers. This often creates difficulties for them which can be perfectly solved by a mobile app. This live application will offer navigational guidance to the visitors. It will showcase everything related to the mall on a map that will help visitors in a big manner.
This type of application is not currently available in the market. So, working on it could be a good idea as it offers great benefits to the people who are visiting any mall for the first time.
Parking Space App
We all know that traffic and parking have become a serious issue in many big cities. It is something that often irritates people, especially when they are getting late. To resolve this issue, a parking app can be built offering guidance and suggestions to the drivers for parking. It is one of those ideas that can help many people to park safely and smartly in big cities or towns.
To create this app, you will need a live tracking system that can define the situation of current cars lined up in parking. This is certainly an advanced application, hence it is advised to hire dedicated developers to build it properly.
Car Wash App
Creating a car wash app is also a nice idea as it offers a service that is needed by many people. Generally, people take their cars to the wash centers on weekends. They cannot go during the weekdays due to being busy in work. This is a situation that is faced commonly by everyone, which is why it needs a good solution.
With the help of an app, anyone can get car wash services right at their doorstep. This means that no one has to wait for the weekend, as on-demand car wash can be availed through the app any day during the week.
Voice Translation App
When visiting any foreign country, many tourists often face problems due to not having understanding of local language. In Europe, this problem is usually faced by everyone, hence it requires a good piece of solution. It can be resolved by creating a voice translation app that can provide live translation to any word or sentence entered in the app.
Creating this application would be very interesting, as large set of data will be required in the application. So, it would be best advised to first take big data consulting services from any agency that can help you to work with large set of data. It would definitely be a big project, hence more resource and budget will be required for it.
Money Lending Manager App
Another app that could come handy for users this year is the money lending management app. It is generally noted that people face several confusions when they try to recall contacts that have taken some money. By using this app, every lender will store information about the contacts in his/her phone, so that confusion can be reduced.
This app will be specifically beneficial for those store owners who often allow money lending. It will help them to keep an eye on all those who have taken money. It can also be developed with the feature of interest calculation, as that is also a key thing to get little profit.
Travel Planner App
Creating a travel planning app is a good idea because many people require it whenever they plan to visit any tourist destination. This app will showcase all the information related to hotels, shopping malls, restaurants and other places accurately. It is therefore a great thing to have whenever you are planning any trip locally or abroad.
Currently, there are some travel planning apps available in the market, but they are not much advanced. So, you can add some extra features in this app to make it more interactive for the people. Furthermore, make sure to create it with cross-platform functionality, so that every can access it easily.
Augmented Reality App
Augmented reality is quickly gaining a lot of attention in the tech industry. Many organizations are working on it to bring the next age of advancement. This is the major reason why creating an app purely based on augmented reality is the next big thing to do. Though it is hard, but is quite rewarding as well if done using the right software development methodologies.
Considering the famous example of AR app, Pokemon Go, you can develop plenty of good things using this technology. It is indeed a nice concept that can help you to build unique mobile apps offering exclusive AR functionality.
Home Maintenance App
When it comes to home maintenance, all of us often remains ignorant. We do not pay attention to several things that are quite important. However, by using a home maintenance app, these things could be managed easily. This app will be developed using advanced software development tools, so that it can offer top-notch performance.
The home maintenance app will have different features storing the information of various common home appliances. Users can put in the details of different appliances there, so that the app can determine its life and maintenance schedule. It will prove to be a very handy app, if developed precisely according to the standards.
Frequently Asked Questions
What are the 3 types of mobile apps?
Mobile apps are generally listed into three categories. It includes native, hybrid and mobile web app. The functionality of these mobile apps is different, hence every developer must need to understand them properly.
Why businesses need a mobile application?
Mobile apps are generally listed into three categories. It includes native, hybrid and mobile web app. The functionality of these mobile apps is different, hence every developer must need to understand them properly.
How to create a mobile application?
To create a mobile application, you need to keep some important points in mind. First of all, you need to conduct a proper research, then you need to finalize the best available development tools. Afterwards, you need to pick a methodology that can help you to build quality mobile apps.
What are the best mobile app ideas for beginners?
As a beginner, you need to build mobile apps that are quite basic in nature. This means that they can go for applications like pet care, tourist guide, fitness instructor and few more others.
How much does it cost to create a mobile app?
The cost of mobile app development depends on different factors. From project timeline to overall complexity of the application, there are various things that helps us to determine the cost of a mobile application.
Final Words
That takes us to the end of this blog in which we have discussed different types of mobile app ideas in detail. Being a business owner, you need to know which mobile app will suit perfect for your next venture. The reason is that you cannot just blindly create an app without knowing the different types of application software and its pros and cons. You must need to stay vigilant to see which app idea can work best for your new business. In this blog, we have listed plenty of options that will help you to get some inspiration and create a new mobile app perfectly.
Meanwhile, if you are looking for a company that can help you to create quality mobile apps, get in touch with us today. We have got the expertise to develop unique mobile applications, rightly as per the required needs.