Table Of Content
Learn the Core Differences Between Staff Augmentation and Managed Services

Hiring an IT team to develop a software application always needs brief research and analysis. Many people think that it is an easy job that could be done by following conventional ways. Well, this perception needs a bit of update because the outsourcing practices have changed greatly. Today, different ways have been introduced to hire external teams, in which staff augmentation and managed services are getting quite popular. It is therefore important to understand the difference between staff augmentation vs managed services, as that will allow you to do the external hiring correctly.
Many companies that have got no internal tech teams, often prefer outsourcing services to develop software applications. They do not want to build or manage internal teams due to having variety of reasons. These type of companies must need to understand the difference between staff augmentation vs managed services, as it could prove to be very vital in hiring outsourced teams. It can help them to get the best talent, while managing their overall budget quite efficiently.
In this article, we will talk about these two outsourcing models in detail. It will help you to understand how they differ and why you need to pick any one of them according to the given requirements. However, before moving straight into that, let us first understand the basics of outsourcing. This will give you an initial idea about this process and why it is getting popular in the world. Let's take a look at it below.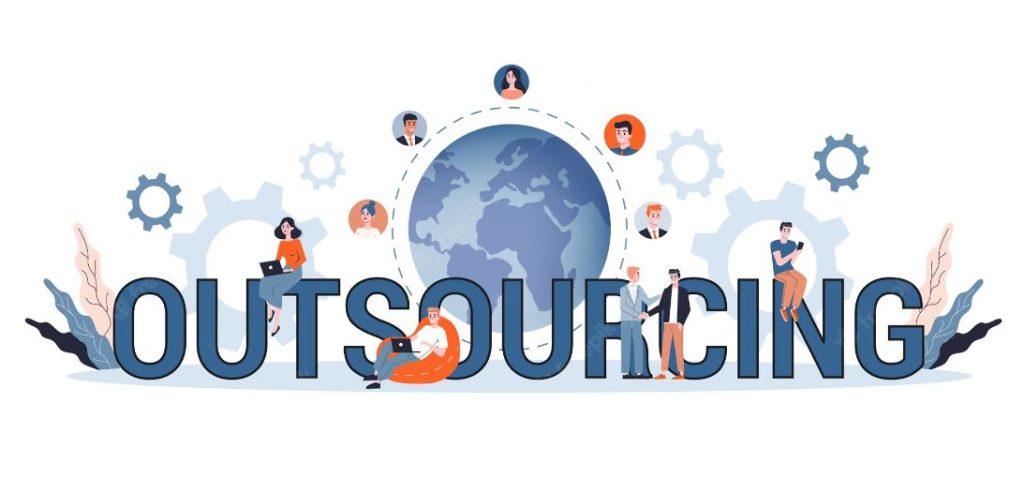 Software outsourcing is a method that allows companies to hire teams outside of their internal setup. It is a modern day approach to manage those projects that are bit technical and cannot be handled by the internal teams. Another reason is that non-tech organizations usually do not put their hands in any kind of technical work. They like to outsource projects to external teams straightaway, as they are equipped with better skills and expertise to deliver the required work.
Today, software outsourcing is quickly getting a lot of attention in the market. Businesses are taking keen interest in this model to hire teams and develop quality software applications. The good thing about software outsourcing is that it has been divided into multiple branches. Companies can now work with multiple ways to hire external teams for their business. From staff augmentation to project based outsourcing, there are various methods that allows companies to find their favorite teams. Knowing about them is pretty necessary, because it ensure to connect you with the best fit resources.
If you will not know about these core techniques, then outsourcing could become a difficult job for you. It will not let you find quality teams, no matter how much budget your pour into the process. Therefore, try to learn about the best ways that are used for software outsourcing. It is quite necessary to find the experienced resources that can help you to complete the projects efficiently.
Importance of Software Outsourcing
Software outsourcing plays an important role in the development of advanced software projects. It is crucial for those companies that are not from the tech field. It helps them to connect with the best teams that can develop their projects as per the given requirements. This method becomes also useful when organizations are working with a lot of load. Software outsourcing allows them to use the assistance of the external developers, so that internal setup does not gets disturbed. That is how work management becomes easy with software outsourcing, allowing you to prioritize various tasks efficiently.
As far as operational cost is concerned, software outsourcing also helps to reduce that as well. It saves companies from long-term hiring by giving them project based teams. This model is quickly becoming popular and many businesses are preferring to hire temporary resources for particular projects. Software outsourcing has played a big role in normalizing this process, hence credit should be given to it. Companies now use different outsourcing models to temporarily hire expert developers. It doesn't let them engage in the long-term contracts, which is they are able to save a good amount of money.
Looking at these factors, the importance of software outsourcing can be easily seen for non-tech companies. It simplifies their hassle to develop quality software systems by hiring those people that are experienced in the field. This brings win-win situation for everyone and also helps different companies to formulate a strong partnership with each other.
Staff Augmentation vs Managed Services: Two Important Types of Software Outsourcing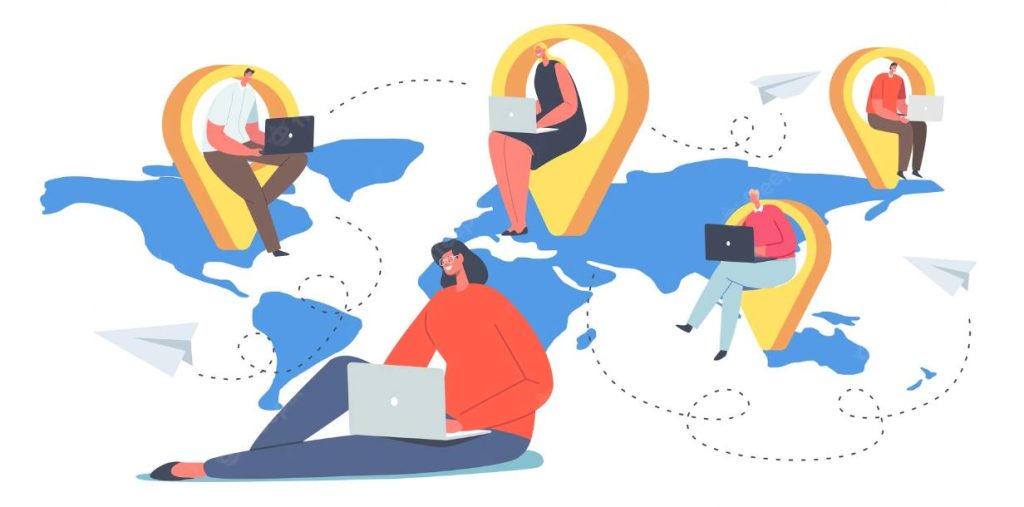 Software outsourcing has been divided into different types. This has been done on the basis of services provided by the outsourcing teams. A lot of times, people do not understand these types and tends to select the outsourcing services randomly. This is a very bad practice that only lets them connect with the wrong resources. It not only wastes their time, but also a lot of money during the whole process.
As per the best known outsourcing models, staff augmentation and managed services are considered to be the best picks. These two types are preferred more by the businesses because they usually allow them to hire the right resources. The difference between staff augmentation vs managed services is therefore important to know, as it lets you select the best one according to the requirements.
If you do not have much knowledge about them, read the given details and definition below. It will assist you to know how these models work and whether they fit perfect to your outsourcing needs or not.
What is Staff Augmentation?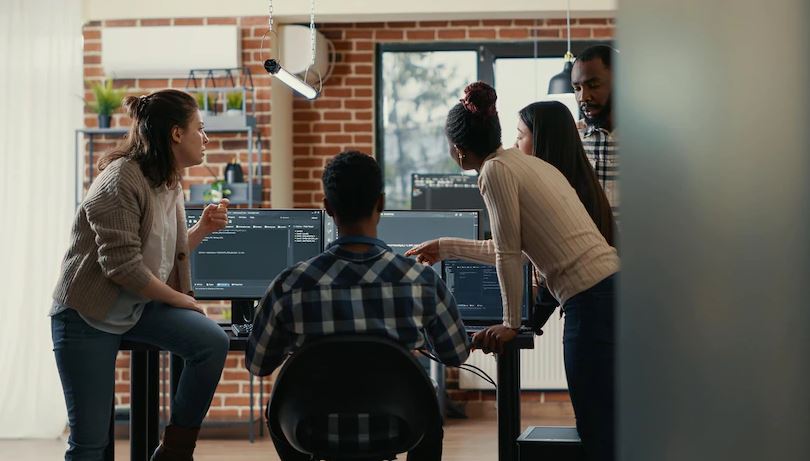 Staff augmentation is a type of outsourcing model in which you bring external resources into the internal setup for a limited period of time. This is often considered to be the best way to assemble a talented pool of people within the organization. Though some of them will be hired for temporary basis, but they will ensure to build a cohesive environment within the company. You outsourced projects can be handled effectively in this manner, allowing you to also keep track of their status.
Staff augmentation works best for those organizations that are looking to develop and manage software projects internally. Though they are not open to hire long-term internal employees, but are comfortable to bring some external resources into the team temporarily. This decision is often made on the basis of overall budget, as it is the prime concerning factor for many businesses. Those who cannot bear dev expenses for a long time, precisely prefer to go for staff augmentation services. It helps them to build a good team of technical professionals while managing the overall budget at the same time.
Benefits of Staff Augmentation
Staff augmentation brings different types of advantages if used properly with a strategy. Many businesses prefer the model because of its efficiency in scaling up onsite teams. Though, some of them will be hired for a limited period, but they will ensure to give a united feel to the overall setup.
To fully understand how staff augmentation can help you to work with talented outsourced teams, you must need to look at its core advantages. Let's take a look at some of their benefits below.
Staff augmentation allows you to build a cohesive working environment by bringing specialized external resources into the internal setup.
With the help of staff augmentation, you can start training programs within the team, as that will help to solidify the skills of your internal employees.
Staff augmentation gives you peace of mind in terms of handling projects within the office. It does not outsource projects to remote locations which is sometimes a big no for many companies.
By using the staff augmentation model smartly, you can control the operational cost of managing various technical projects.
What is Managed Services?
Managed services can be termed as the perfect form of outsourcing. In this model, businesses allot their projects to a third-party company for managed services. This provides outsourcing companies complete authority over the project. From staffing to project execution and management, everything comes under the control of IT project outsourcing company, as they are the ones responsible for the whole project. The parent company only keeps track of the project status, as that enables them to stay in contact with the outsourcing partners.
Managed services are said to be perfect for those businesses that are not equipped with internal tech teams. They usually rely on other development companies to handle their projects. This is indeed a smart practice to allot projects to those professionals that are well skilled in this field. They are happy to sign up for managed IT services, as it reduces their hassles to build and manage any technical project internally. The outcome and deliverables are decided between both companies before the start of the project. This practice allows everyone to stay on the same page and move towards the completion with a mutual consent.
Benefits of Managed Services
Managed services provide good benefits to those organizations that are non-technical in nature. They simplify project handling by taking all the management ownership from the parent company. This gives peace of mind to everyone, enabling the best tech professionals to complete the job efficiently.
If you still haven't opted for managed IT services, we'll recommend you to go for it today. Meanwhile, take a look at some of its advantages given below.
Managed services help you to get all types of IT services at one place. It reduces your management confusion, so that you can focus on other jobs.
Managed services gives outsourcing companies complete control over the project. It gives them the authority to manage overall project from start to finish.
The operational cost of managed services is decided at the start of the project. This helps parent companies to allot and manage the overall budget efficiently.
Final Words
That takes us to the end of this article in which we have discussed how staff augmentation vs managed services differ from each other. As a business owner looking to outsource IT projects, you must need to know about these models. They are selected frequently by many companies to outsource project development of different types of websites, smartphone apps and more others. It is therefore important to understand their differences, so that you can pick the required one as per the given preferences.
Meanwhile, if you are looking for an outsourcing company that can help you to build and manage all types of software projects, contact us today. We will assist you to develop advanced level software apps, rightly as per the custom demands.
Frequently Asked Questions (FAQs)
1. What is staff augmentation?
Staff augmentation is a specific outsourcing model that allows you to hire specialized external teams. They are usually brought to assist internal setup when the deadlines are close and projects are bit complicated.
2. What are the benefits of staff augmentation?
Staff augmentation provides various types of advantages to the companies that are not technical by nature. It helps them to build and manage all the projects internally, so that communication with everyone can be made simple.
3. What are managed services?
Managed services refer to a specialized outsourcing model in which all the ownership of the project is given to the outsourcing company. They are responsible to manage everything related to the project, right from start to finish.
4. What are the advantages of managed services?
Managed services offers a lot of advantages if used with a proper strategy. It gives peace of mind to the parent companies in terms of reducing all the management hassles. Furthermore, it is also cost effective as compared to hiring full time internal teams.
5. Why knowing the difference between staff augmentation and managed services is important?
The debate between staff augmentation vs managed services often confuses many people. It is important to understand as it lets you select the right model that fits best to your project completion demands.