Table Of Content
Understanding What is SaaS Software and How Does it Work for Businesses

Considering the advancement of technology, the software industry has taken a huge leap in the last few years. The conventional software solutions are now getting a thing of past, as more advanced systems like SaaS products are gaining a strong ground in the market. These software products are built using new-age technologies, allowing customers to easily access them from the internet. This is the reason why many businesses want to know what is SaaS software solution. Its demand is certainly emerging quite fast, encouraging more and more companies to adapt it quickly.
The model of SaaS products is pretty different from the conventional software solutions. These systems are not created to serve any one customer or company. They are basically built to serve a vast list of customers that are related to particular industry. This makes the utility of these systems very special, as they provide quality solutions to the customers by just being a standalone product.
However, the development of these SaaS products is quite difficult. It is always recommended to take professional software development services to build these products. Their advanced knowledge with the SaaS methodology gives them an edge over intermediate level developers. Moreover, their industry experience also allows them to work smartly on these projects.
In this blog, we will discuss about SaaS software products in detail. We will first start from the basics understanding what is SaaS software solution and how does it work. Let us take a look into it below.
What is SaaS Software?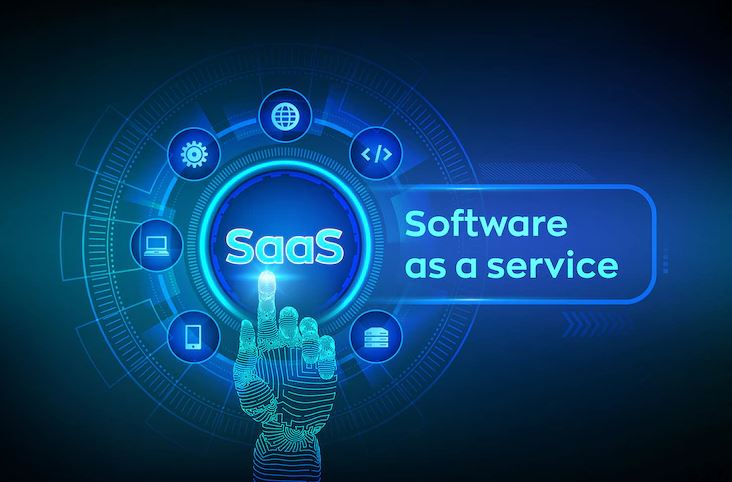 Software-as-a-Service (SaaS) is a software model in which advanced applications are built/hosted on cloud, so that a vast list of people can access them from the internet. In this model, software vendors collaborate with cloud providers to host applications that can offer different types of services to the online customers. These software systems are highly advanced, as they are built using variety of tools and technologies. It can be counted among the three main categories of cloud technology along with Infrastructure-as-a-service (IaaS) and Platform-as-a-service (PaaS).
Today, many companies are moving towards SaaS products to optimize their working standards. They know that the next digital age will comprise of these technologies. Hence, it should be a better choice for their business to quickly move towards them as soon as possible. This has ignited the growth of SaaS products in the market, encouraging every company to know what is SaaS software and how to adapt them as per their given needs.
The type of a SaaS application can change according to the customer and software project requirements. This means that SaaS products are not just related to any single category. They can be created for different industries and customers depending on the rising demands.
How SaaS Software Products Work?
SaaS products are built to function through cloud delivery model. This is quite a unique approach because conventional software products are built on standalone platforms. The SaaS products are therefore quite different as compared to them in this regards. They offer services from a cloud-based network that can be built very large to accommodate thousands of customers across the world. This defines the fact that SaaS products are highly scalable and their reach over the internet is simply indefinite.
A software provider that has built a SaaS product can host either on its own servers or any other third-party cloud network. Generally, big tech companies like Microsoft, Amazon, Google and more others host these products on their own servers. They do not need any assistance of a third-party network, as they themselves are one of the leading cloud providers in the world. They have built heavily secured and fortified cloud servers that can protect their SaaS products effectively. After all, security is yet another an important factor in SaaS softwares because they can be accessed online.
Meanwhile, those SaaS products that are built by medium-tier companies require a strong cloud provider to host its application. This basically happens because the parent software provider cannot afford to have a cloud service on its own. Hence, they reach out to the reputed names who can host and manage their SaaS softwares online. It sometimes becomes costly, because the scale of SaaS products is also briefly analyzed before hosting it on any cloud platform.
Why Businesses Need a SaaS Application?
It is an important fact that businesses need to adapt changing technology to keep their services or products relevant for the customers. Without adapting the latest tech stuff, they cannot prosper or move forward in the market. The need of SaaS technology falls in the same case in which businesses are required to optimize their infrastructure using a new age software model. It offers tons of benefits to them, precisely in terms of effortless management and customization of all the working resources.
Considering the rising trend of cloud network, SaaS applications are becoming a must to have thing for modern businesses. The reason is that everything is moving to the online world and companies cannot just separate themselves from it. They need to offer their services over the internet to grow flawlessly in the industry. This is where SaaS technology becomes crucial for them, especially for those that are related to banking, healthcare software development or ecommerce sector.
Important Characteristics of a SaaS Application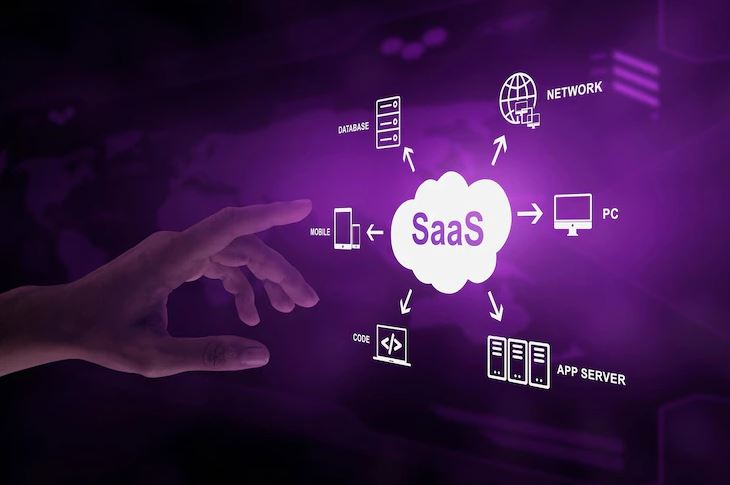 SaaS applications comes up with a lot of features. They are highly advanced and precisely built to provide customers different types of services on the go. Their demand is rising heavily in the industry, which is why developers having skills to build these systems are also coming into huge demand.
Being a developer, you would be interested in building a SaaS application with proper software development planning. However, before doing that, you need to know some of its important characteristics. Here are the crucial features of a SaaS application given below.
Multitenant Architecture
Multitenant architecture is a modern concept in which all users and applications share a single platform. This allows both parties to access the SaaS features quickly without any interruption. This model is not used in the conventional softwares because users and applications are not on the same platform. Using this model, the centralized platform brings performance and efficiency for everyone. The application's codebase is maintained on the common infrastructure that allows developers to easily deploy new changes to the existing applications without halting any access of users.
This multitenant architecture helps developers to continuously innovate SaaS applications as per the emerging functional requirements. They have the leverage to conduct all types of changes without breaking the core function of the SaaS applications. This is quite an advanced working model that simplifies live working strategy for developers. It makes optimizations very easy, provided developers are also well skilled in performing them.
Streamlined Access
Due to having bases on a cloud network, SaaS applications provide concurrent access to the users every time. This is one of the core advantages of a SaaS product that it can be swiftly accessed by thousands of users from any part of the world. The normal software applications lack in this factor which is why they cannot compete with the proficiency of SaaS applications in modern tech world. It is also the major reason why SaaS products are a must to have thing for banking institutions, as they also need to serve thousands of customers concurrently without making any delays.
However, in this streamlined access, the role of cloud providers is also very important. As long as a software vendor has its own cloud server, then there isn't any big issue as it can manage the platform effectively. However, if the SaaS software provide is taking services from any third-party cloud company, then its speed and performance can play a big role. Therefore, it is recommended to always choose the cloud providers smartly after analyzing its services.
User Specific Customizations
SaaS software products are also termed unique because they allow every user to customize and use the application according to their own requirements. This is literally a very creative way to make a single application favorable for all types of users. In normal softwares, the built-in features are not easily customizable, hence they serve a particular set of customers that only want specific functions. However, SaaS software model differs from this path. It allows everyone to use the application as per their own needs, so that it can become a one-stop solution for all.
The best example for this feature can be seen in the hosting platforms. They are precisely built on the SaaS model, hence they allow every unique customer to use the hosting platform as per their own needs. They are given the freedom to choose their own hosting plans and features included in it. This way, a single hosting platform can be customized for the deployment of different websites, precisely by making live features selection.
Examples of Popular SaaS Applications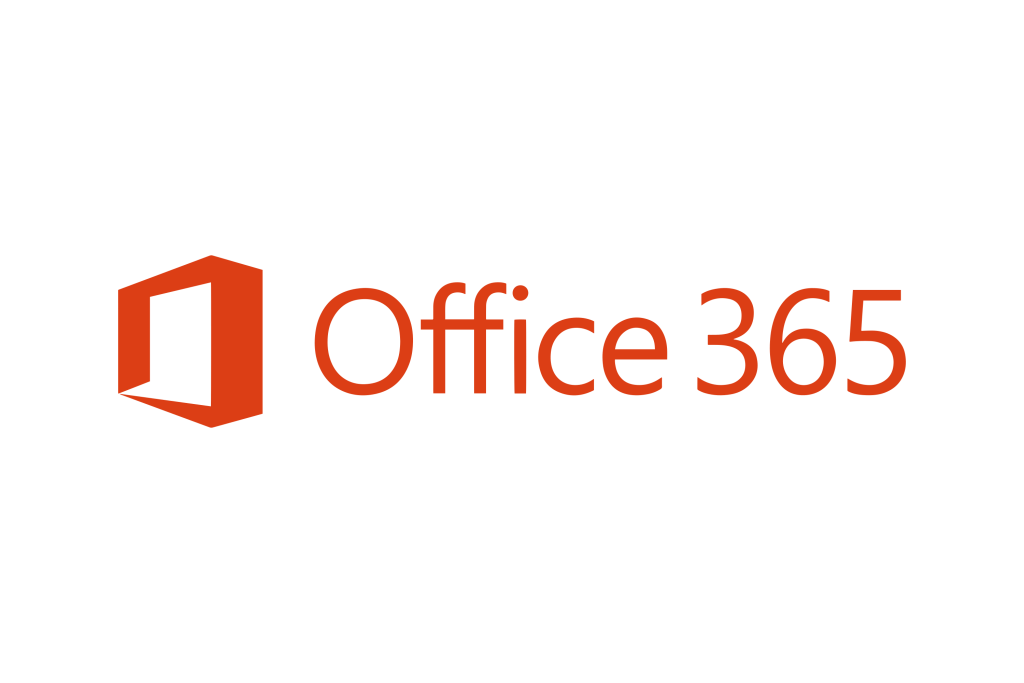 It is always recommended follow the best software examples that can help you learn various things. In the case of SaaS applications, you need to look at those popular systems that have made immense name in the market. This will give you a knowledge how advanced SaaS applications precisely work.
For your convenience, we have listed below some of the top examples of SaaS applications that are used by millions of people around the world.
Office 365: Office 365 is a famous SaaS product of Microsoft that allows people to access services like Word, Excel, PowerPoint and more others at a single place.
Google G Suite: Google G Suits is yet another a powerful SaaS application that comes up with a variety of integrated solutions for emails, spreadsheets, cloud storage and more others.
Dropbox: Dropbox is an advanced SaaS product that allows people to easily store their files on a powerful cloud storage. It offer an easy way to drag and drop the files on Dropbox storage that is made both scalable and customizable for the users.
Final Words
That takes us to the end of this article in which we have discussed about SaaS software solutions in detail. These advanced systems are quickly becoming a hot demand in the market due to their amazing server-less infrastructure. They are precisely deployed or hosted on cloud networks, allowing thousands of customers to easily access them concurrently without having any disruptions.
If you are looking for a software development company that can help you build quality SaaS systems, get in touch with us today. Our development teams are quite well versed in developing state-of-the-art SaaS products, perfectly as per the given requirements.
Frequently Asked Questions (FAQs)
What is SaaS software product?
Many people want to know what is SaaS software system. Built with advanced technologies, SaaS software products provides streamlined services to the customers from a cloud network. This makes easy for everyone to access the services without facing any hard disruptions.
Why businesses need SaaS applications?
In order to move forward in the digital world, businesses must need to adapt new technologies. The emergence of SaaS technology is one of them that should be adapted as quickly as possible. It offers different advantages that allows businesses to grow effectively.
How many types of SaaS applications are there?
SaaS applications are created for different purposes and industries. From ecommerce to banking institutions, these systems are built for everyone, hence the variety of SaaS applications cannot be counted in definite numbers.
What is the primary objective of a B2B SaaS company?
B2B SaaS companies precisely make sure to work on customer needs that are specific to big businesses. This way, B2B SaaS products are created to serve organizations rather than individuals.
What are the major examples of a SaaS application?
You can find different examples of SaaS products in the market today. However, some of the most famous among them includes Google G Suite, Office 365, Salesforce and more others.