Table Of Content
Top 8 Reasons Why You Need to Hire an Expert .NET Developer
As owners on your business, you would always strive to ensure that you find the best platform and infrastructure for your software solution. And if your platform of choice is .NET, you would want hire a .NET developer experienced in your industry.
From websites and simple mobile or desktop apps, to complete enterprise solutions, the right team of developers can be the difference between success and failure. But for those who are still confused on why they need to hire a dedicated developer to create their .NET project, let's discuss the benefits of the .NET platform before moving on to why you need to hire a developer for the .NET platform.
What is .NET?
.NET, also known as the .NET platform, is a software development environment that uses Microsoft's proprietary software development framework and infrastructure. As a robust open-source platform, .NET can be used to develop all kinds of software and solutions, from websites, mobile apps, and desktop tools, to cloud tools, AI, IoT, and complete enterprise solutions.
For example, if you need to hire a web developer freelance for a one-off web development project, you can opt for a .NET developer who is an expert in ASP.NET, Blazor, and other web development technologies. Just like the example above demonstrates, there is a .NET technology available for whatever type of software product you want developed.
And with a platform that is as old and as well maintained as the .NET platform, using it can allow you to benefit from a host of other features too, such as enhanced security, better tech support, and the ease of maintenance and deployment unmatched by newer development platforms. And that is why .NET development services are one of the most popular software development services being provided nowadays.
Looking For Expert .Net Developers?
The Importance of .NET Development & Why Do You Need It?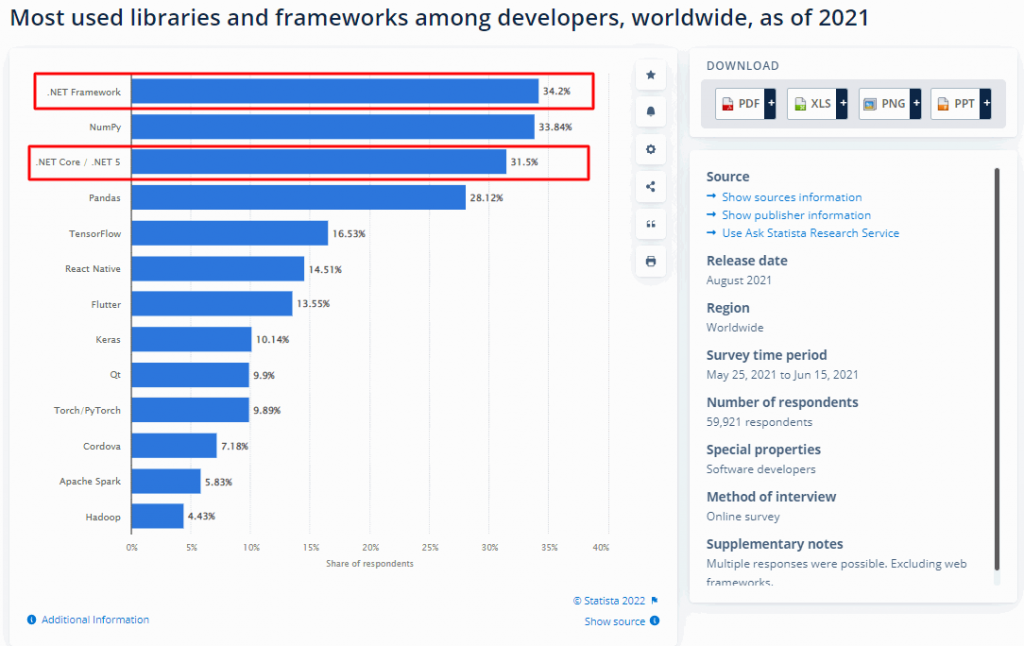 The .NET framework is one as one of the most popular development frameworks today, mainly due to the versatility and flexibility it provides. It allows .NET developers to create feature-rich yet robust websites, apps, and software solutions designed to boost your productivity.
For starters, the .NET platform has support for a wide variety of software technologies, which makes it easy to develop and integrate software solutions requiring different libraries or technologies.
Secondly, as the .NET platform was developed by Microsoft, it is one of the few software development platforms that focus highly on data protection and security. And as data is one of the most precious commodities in the world today, that is an increasingly enticing argument in .NET's favor.
Let's take a look at some of the most attractive reasons why .NET framework is so desirable, and why you need to hire a .NET developer to create your software product.
A Completely Open-Source Framework
As we discussed earlier, while the .NET platform was developed by Microsoft, it is a vast, completely open-source development environment. This allows developers from different backgrounds, technology expertise, and project budgets, to create robust, highly functional, state-of-the-art software products easily.
Extensive Cross-Platform Support
.NET supports a variety of platforms such as mobile, desktop, and the web. And while native support for these different platforms has been present for a long time, the recent years have introduced some truly great cross-platform functionality into the .NET development platform. Now apps developed for the desktop can be easily run on mobile platforms like Android and iOS, as well as Linux.
A Vast Array of Development Tools to Work With
Most projects require a mix of professionals' expert in different yet related fields of software development. That is why when companies decide to hire a developer for their .NET based product, they are often unsure about what does a .NET developer do actually. Essentially, a .NET developer can be anyone who works with a .NET technology, which can range from simple desktop development to mobile and web development. Moreover, there are a number of different dot net development tools available to develop an array of different products, from mobile and desktop apps, to websites and even cloud services. Developers can use IDEs like Visual Studio or Visual Studio Code to create and test their apps easily." and add link to the bolded text.
Flexible Dev Language Support & Ease of Deployment
As we have discussed earlier a number, the .NET platform is a highly versatile and robust system that can be used to develop and deploy a large variety of different software types. With support for over forty different programming languages, .NET allows developers to use the language of their choice. Moreover, its high flexibility allows developers to easily develop and implement solutions, allowing you to hire a .NET developer without issues.
Safe and Secure
When you hire a developer to develop your .NET software, depending on their level of expertise, they will be familiar with various security features that the platform offers. Now, when businesses are trying to hire a developer for a project, they should try to look for a professional who is well versed in using the libraries and functions designed to keep your code and its data secure.
Very Responsive
As a complete development infrastructure, the .NET platform allows for exceptionally quick performance. A good .NET development guide will help you to understand this fact in detail. The various .NET technologies like ASP.NET or C# allows for easy scalability and flexibility, due to the fact that they allow developers to create robust, easy-to-maintain, and reusable code bases. That allows developers to add to the software tool without having to rewrite entire pieces of code, or having to create redundant code snippets to support updates or new features.
A Well Supported .NET Ecosystem
As we talked about earlier. The .NET platform has been around for quite some time now. And as it is the proprietary development environment created by Microsoft, and arguably the most used computing platform in the world, it has a very huge user support ecosystem. With over five million .NET developers worldwide, you can use from a wide array of development libraries in your project when you hire a professional .NET developer.
Highly Economical
For many of the smaller companies looking to hire a developer for a project, the question of how much does it cost to hire a developer is an inescapable one. For the most part, hiring .NET developers can be a great idea if you plan to update your software constantly. For a one off project, especially when you do not have the budget for a full-time team, offshore development companies who offer .NET development services to businesses across the globe are a great idea.
8 Reasons to Hire a .NET Developer from an Offshore Software Development Company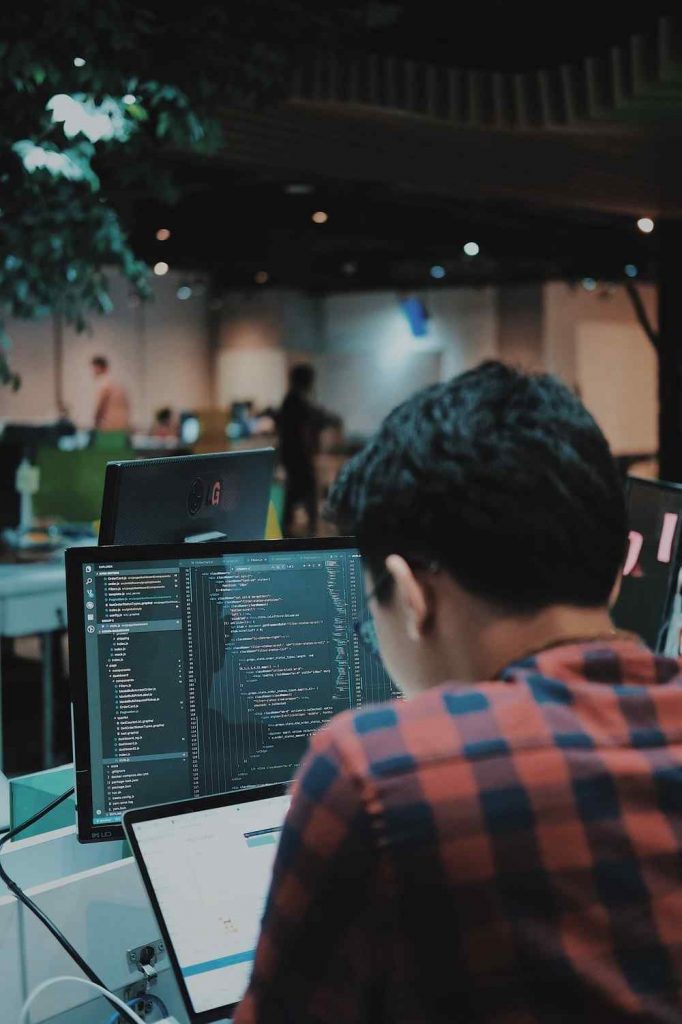 Now that you've decided to go forward and hire a .NET developer for your company, you might wonder where you can find the best MVP developer you are looking for. Well, you can hire the services of a professional software development firm in your region by looking up ".NET developer near me" on Google.
Moreover, there are staff augmentation services that let you hire a developer on online, by matching your needs with already vetted and tested professionals registered in their system.
However, one of the most popular option nowadays for people looking to hire a developer for a project, is to hire the development services and expertise of a professional offshore software development company.
Now, there are many reasons offshore development is so popular nowadays. Let's take a look at some of the most important ones to allow you to hire a developer from an offshore company easily.
Reason 1- Gives You Access to A Larger Pool of Professionals
One of the most common reasons that businesses opt to hire a .NET developer from an offshore software development company is because this option offers a huge pool of potential resources to choose from.
If you go for a service provider near you, you might have a pool of potentially a dozen or two of the right candidates. However, if you go for software outsourcing services providers, they can offer you a far larger pool of professionals to choose from for the technology that you require.
Reason 2- Can Be Highly Cost Effective
The cost of living varies a lot between different countries. And while you might not have the budget to hire a .NET developer for an in-house or onshore position, you might be able to hire a developer for an economical price from a country where the cost of living is lower than your own.
Many countries in Asia and Eastern Europe are popular destinations for businesses looking to find offshore software development services for this very reason. These countries have a lower cost of living, as well as lower rates of taxes, which allows businesses to hire these offshore professionals at a much economical cost.
Reason 3- High Quality Deliverables
Offshore software development professionals generally work with a lot of international clients, and that too remotely. As such, they are well versed and highly skilled in developing products as per their client needs, and strive to deliver high quality products.
By working with different international businesses from various niches, these offshore software developers are quite good at understanding what the client wants, and delivering their best approximation of that as a deliverable.
Reason 4- Access to a Larger, More Diverse Set of Ideas
When you hire a .NET developer from an offshore software development company, you will also gain access to a set of ideas, experiences, and mindsets that might be starkly different than yours or from others on the team.
People living in different geographical regions and cultures have different ways of approaching a problem most of the time. that is why, when you hire a developer for a project, it is always good to have someone on the team who is able to think outside of the box compared to the rest of the team.
Reason 5- Round-the-clock Support
Unlike when you hire a dev for an in-house position, offshore software development companies often have 24/7 support services available for their clients. And while your developer team will work according to your schedule, there will be support teams available for issues after hours.
When you hire a team of developers, whether in-house or remote, there are often issues or questions that demand resolution, or clarity at the very least. As such, a good support system is often what sets offshore software development services above in-house or onshore service providers.
Simplify Your .Net Software Development!
Reason 6- Highly Reliable
Reliability is one factor that you need from any and all of your resources, and especially when you hire a developer for a project. a reliable resource is not only good for creating the desired deliverables, but can also help with overall client satisfaction.
Offshore development companies often have customer reviews from previous or existing clients, that can help you judge how reliable they are in fulfilling their customer wishes. This is another factor where you can make a decision for your best offshore software services provider more easily than your local service providers.
Reason 7- Highly Experienced in Different Business Niches and Industries
As we mentioned earlier, developers who work as offshore services providers often have experience dealing with clients from different backgrounds and business niches. So when you hire a .NET developer from such an agency, they might come with experience creating software products for businesses like manufacturing, ecommerce, corporate financial services, and more.
This experience helps them understand and adapt to the requirements for each new client quicker, making them the perfect choice when you have to hire a developer for a project or one-off basis. Moreover, their experience with different industries will help them create a far better product, as they will have learned from mistakes made when developing for other industries.
Reason 8- Great Business Scalability
Finally, the last big reason why you should hire a .NET developer from an offshore software development services provider is that they are great for businesses who want to scale up quickly. When your business needs to expand, and requires a proper development team, you can just opt for the offshore service provider of your choice, and hire a dev team of the size you require.
For the most part, when you hire the services from an offshore service provider, you do not have to upgrade your existing infrastructure to incorporate them. That is one of the biggest points in favor of offshore services, that besides the resources, they also bring their established infrastructure, allowing you near instant scalability.
Conclusion
There are many more reasons besides the eight we've discussed in favor of why you should hire a .NET developer for your company today. Besides being an expert in their fields, they have a lot to offer to your business.
Moreover, the reason for hiring a .NET developer is that through the years, .NET has proved itself to be a robust and secure development environment. And with the support for mobile apps, cross-platform functionality, and advanced web apps joining the .NET family in recent years, the platform has established itself a worthy contender for your business software development.
Want to hire a developer from a leading offshore software development company? BaritechSol is here to help you create the software product of your dream, be it a website, mobile or desktop app, or even a corporate enterprise solution.
FAQs
What does a .NET developer do?
When you hire a developer to create a software product for you, they choose a relevant software development technology to develop it. A .NET developer is a developer who uses the .NET framework to create your software solutions.
How do I hire a .NET developer?
A few tips that can help you hire a developer include:
– Draft a clear job ad
– Browse the right platforms
– Prepare the right questions before the interview
– Be sure to look for soft skills as well as hard skills
– Do not be wary of looking for an offshore services provider
What makes a good .NET developer?
While a .NET developer would, by default, be well versed in back-end development, a good .NET developer is one who is handy with the latest front-end technologies such as JavaScript, jQuery, and Bootstrap as well.
Are .NET developers in demand?
Yes. .NET developers are in high demand nowadays, as it has been in the previous years. Technologies such as ASP.NET are hugely popular with people looking for quality web development services.
What skills should a .NET developer have?
A .NET developer should, at the very least, have the following skills.
– ASP.NET MVC
– Strong concept of object oriented programming
– .NET supported languages like C#, ASP.NET, etc.
– Front-end technologies
– UI design fundamentals
– Time management skills
– A problem-solving mindset
– And an ability to handle and deal with customers.
How much do .NET developers make?
On average, a US-based .NET developer earns approximately $95,000 per year.