Table Of Content
Learn How Dedicated Development Teams Can Ease Your Project Management

Software systems have become an integral part of every company's digital operations. Without them, they cannot succeed or excel in the market. That is the reason why they should be always developed by taking software development services or hiring expert professionals who have got the required skills. But, sometimes, businesses struggle to find them because of having little knowledge about the tech resources. Most of them do not know how to hire dedicated developers that can build them quality software systems. This is one of the major obstacles faced by many organizations that have got no technical background.
To hire expert software developers, business owners must need to know about few important tips. Without knowing them, they can get tricked into hiring non-experienced professionals. This is a common problem often faced by many companies. They usually get scammed by companies that are neither experienced nor professional in handling software development projects. As a result, it not only wastes their time, but also lot of money in the overall hiring and development process.
Therefore, to avoid these type of issues, it is recommended to hire software developers with full attention. In this article, we will discuss how to hire dedicated developers who can build quality software solutions. There are various things you must need to look at while hiring these software engineers. We will try to elaborate most of them so that you can always pick the best dedicated development teams from the market.
Let us first start from the basics understanding why advanced software projects should be given to dedicated teams.
Importance of Dedicated Developers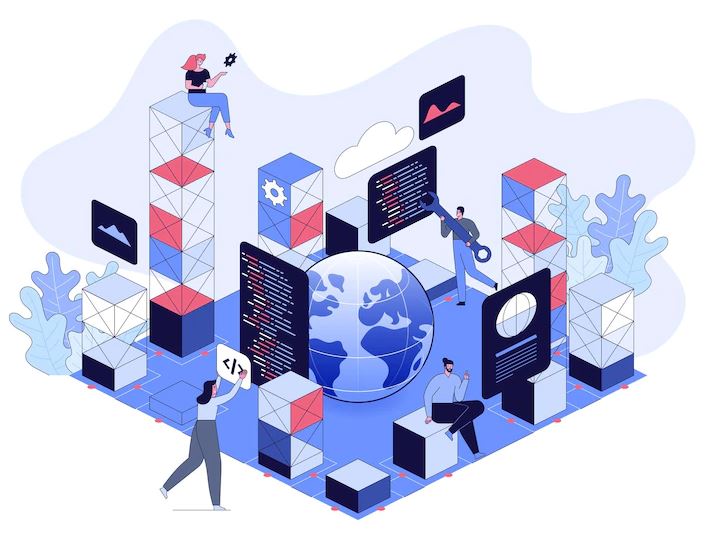 Dedicated development teams offer a lot of benefit to the businesses. They specially come handy for those businesses that are non-technical in nature. These teams eases their minds to not bother about the project development. They are responsible to tackle every task from start to finish. Generally, these teams have four to five people having different set of skills. Together they form a complete team that is capable of developing all types of applications.
Nowadays, many companies prefer to outsource their projects to dedicated teams. They obviously extensive market research before picking any team. Once they are satisfied with their experience and overall market reviews, they finalize the teams. Then, the selected group of developers are given the task to manage whole project. They are given full authority to choose software development methodologies, testing tools and more others according to the given requirements.
That is how dedicated teams can offer several benefits to the companies. Their experience gives them a huge leverage to work under any circumstances and deadlines. Considering the load of work, few additional resources can also be added in these teams after brief consultation. This helps to build a strong pool of developers in the team that are capable to handle every task efficiently.
When You Should Hire Dedicated Developers?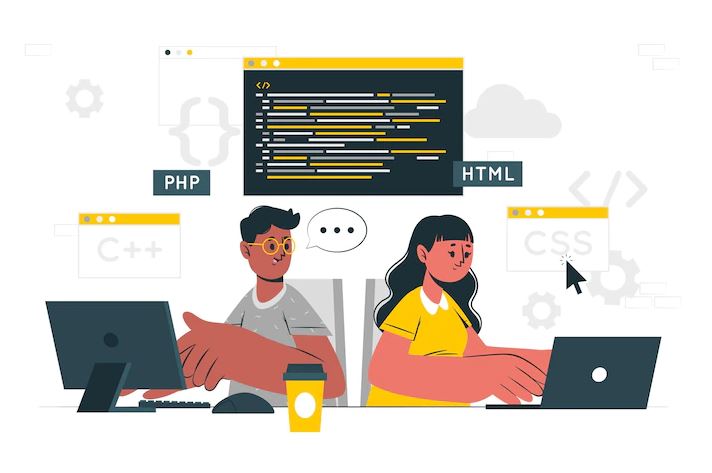 It is quite important to know when dedicated development teams should be hired. The reason is that you cannot just hire them without a proper reason. They are a good resource that cannot be just consumed in any random development work. Those companies that go with this approach always finds it difficult to maintain company budget. It becomes hard for them to put dedicated teams at work for developing simple websites or smartphone apps. There needs to be something specific purpose to hire these teams, otherwise there are not much benefits.
If you are still confused when these teams should be hired, take a look at the instances given below. These few points when describe different situations that demands their hiring. Here are some of them given below.
To fill the Talent Gaps
Sometimes, organizations do not have any proper software development department. This usually happens due to their line of work. They are mostly not related to tech or their field of operations doesn't need them to be well versed in software development. In these type of situations, they need to know how to hire dedicated developers that can fulfill this vacant role. They need to find teams that can understand their requirements and build software solutions according to that.
There are many companies that go through this phase due to having non-technical professionals. From medical to construction sector, you can find a lot of company examples in different industries that need a dedicated software development department. Some people also argue that why such teams should be in a company like this. Well, they need to understand that the times are changing, and products like SaaS software system are now becoming an essential need of every company. The demand of development teams is rising, hence every company must need to have them either onsite or at offsite locations.
Meet Deadlines
Many times, even software agencies need to complete projects within a tight deadline. This type of scenario often happens with many agencies that regularly work on project basis. They are given a specific deadline to complete a project which often clashes with other already in-development software products. This is certainly a very difficult scenario in which resources are short, but somehow they need to complete the given projects on time. Moreover, there aren't any room for errors in those projects as it could lead to a complete failure of all the work.
So, how can agencies meet this difficult situation, well the answer lies in hiring dedicated development teams. These agencies must need to know how to hire dedicated developers who can handle those urgent projects. It becomes a great responsibility of the hiring managers to select the right candidates who can bear this pressure. A good look at their past experience can ease some of the selection job, as it details a lot about the capabilities of a developer.
Reduce Operational Cost
Decreasing the operational cost is another reason why dedicated development teams should be hired. This practice is followed by many companies that are looking to work with virtual teams. They usually hire expert software developers them from the top marketplaces like Upwork, Freelancer and more others to get quality skilled professionals. These guys work offsite, but they do follow the overall working schedule of the project as given by the management. This helps to reduce the operational cost of the company, allowing them to cut down various elements of unwanted expenses.
Meanwhile, it should be noted that this is not a freelancing model. Though it puts your team on virtual locations, but they are not called freelancers at all. They are basically dedicated to a project that needs to be completed in a given timeframe. Some people confuse this model with the freelancing, which is certainly very wrong. Freelancers work according to their own timings, hence you cannot force them to work as per your schedule. On the other hand, these guys will work with you during the office hours, as they are yet another a team sitting on a remote location.
Enhance Internal Education
The purpose of educating your internal teams can also lead to hiring external dedicated teams. This is a great prospect that not only enhances learning, but also starts to build good bonding within the teams. It has always been seen that companies grow by working on strategies like these. They usually invest on their employees rather than spending money on any random venture. Their main aim is to educate their own software engineers, so that they can become capable to build powerful systems on their own. It only happens when different minds converge with each other for learning purposes, allowing companies to get better results through it.
By having a strong set of senior dedicated developers, juniors within the teams can understand the latest software development trends. It encourages them to take the authority and enhance their skillset by working with dedication on the projects. All the top companies regularly organize webinars and zoom sessions to educate their internal team members. They often invite guest speakers to pass on valuable knowledge within the teams, as it comes very handy in understanding different hard concepts of software development.
How to Hire Dedicated Developers?
Many companies commit mistakes while hiring dedicated development teams. The reason is that they do not have adequate market knowledge, as how to hire dedicated developers that can offer both skillset and value to the company.
If you are also struggling to find quality developers for your team, take a look at few tips given below. This will let you understand how to pick the right talent having all the knowledge from the market.
Look for the Experience
Before hiring any dedicated developers, you should always look for their experience in the market. This is an important thing that lets you know about their overall capabilities. If they do not have a good market reputation, then they will certainly be less skillful. This way, you can have a good idea about them at the very beginning.
Know About their Skills
Knowing about the skillset of developers also helps you to make the hiring decision smartly. Nowadays, every software developer must need to know about both frontend and backend languages. It gives them an edge over beginners, which eventually results in better opportunities. As a business owner, you can take a good idea from it and can make a smart selection accordingly.
Hire at Affordable Rates
Finding dedicated developers at right pricing is also an art. Many times, businesses struggle in hiring only due to having limited budget for a project. It is therefore advised to first set a particular expenditure for a project and then look for the dedicated teams at reasonable rates.
Final Words
That concludes our entire article in which we have discussed about how to hire dedicated developers. It is certainly very important for the business owners to make this selection right because a lot of things are dependent on it. The points defined above will certainly help you to make the right decision, provided you have also done the right market research.
Meanwhile, if you are looking for a software development company that can help you to develop custom applications, get in touch with us today. We will help you to develop all types of applications, rightly as per the given custom demands.
Frequently Asked Questions (FAQs)
What is meant by dedicated development teams?
Dedicated development teams are specifically hired to handle any specific project. Most of the time, they are hired for a given time period which could also extend to a number of days or months depending on the requirements.
How to hire dedicated developers?
To hire dedicated developers, you must need to look at few important things. Firstly, you need to look at the overall experience of the developers to have an idea about their background. Secondly, you need to analyze their skills as whether they are appropriate or not.
What are the benefits of hiring a dedicated development team?
There are many benefits of hiring a dedicated development team. First of all, it eases your mind by managing a complete project on their own. Secondly, it reduces the operational cost that allows you to save plenty of money.
How much does it cost to hire a dedicated development team?
Hiring a dedicated development team requires you to fix a decent budget in the company capital. This cost can vary depending on the experience and number of members in the dedicated development team. It depends on you to fix their salaries on monthly basis or at the end of the project.