Table Of Content
What is the Difference Between Offshoring and Outsourcing – Get the Key Details Below
The rising demand of software engineers has taken the world by storm. The professionals related to these jobs are earning a handsome amount of money in every part of the world. Their expertise in creating a software design allows them to get hired by all types of companies. Not just software houses, but banks, hospitals, fashion brands and other organizations actively look for these talented professionals.
Sometimes, they get lucky by finding them in the local market, while sometimes they have to go abroad to find the right personal. This particular remote hiring process often starts the software outsourcing vs. offshoring debate in the market. A lot of people remain confused in understanding their difference, as both of them looks similar and relatable with each other.
The purpose of taking software outsourcing services is quite clear to everyone. It is precisely preferred to take assistance from software professionals residing in remote locations. Nowadays, you can find many companies in the market that works parallel with different remote teams installed in multiple countries. These multinational brands operate in more than one country, which is why they prefer to hire local engineers for their offices wherever they are working in the world. It not only reduces their cost, but also enables them to build a strong international team comprising on different types of people.
This often confuses the people that whether they are offshoring or outsourcing the projects to these remote engineers. Luckily, this article will clear a lot of their doubts by explaining the key differences between these two terms. Let's first understand why companies need to outsource their projects to any international country, as this will let you know their urge to find the best talent.
Finding the Right Software Outsourcing Team Looks Daunting?
Why Companies Prefer to Offshore or Outsource Software Projects?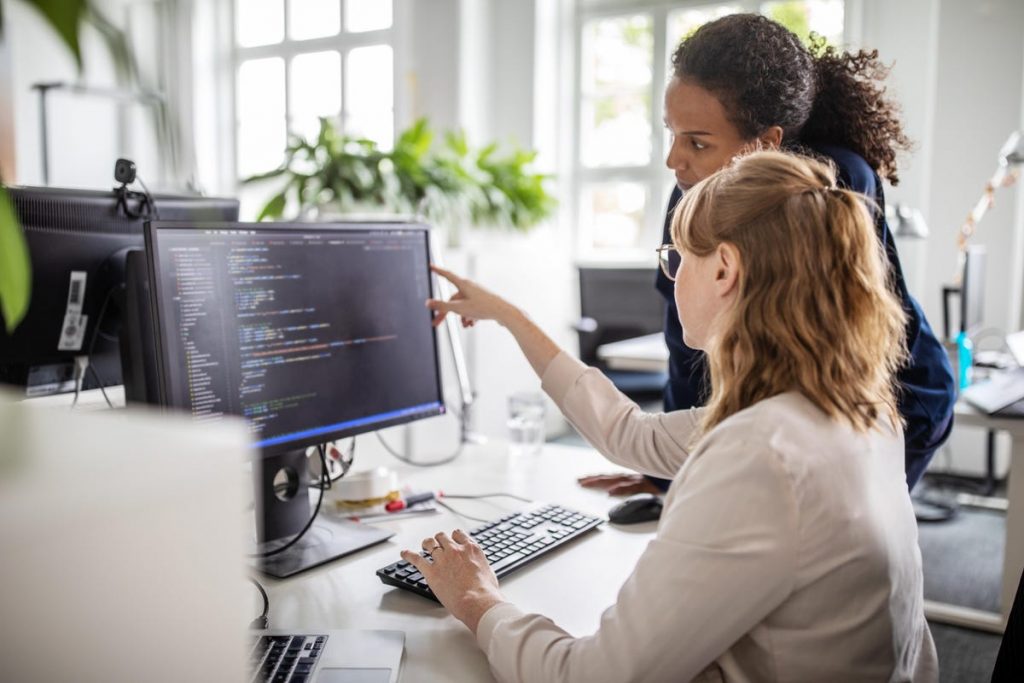 Finding a talented team to design and develop a software application could become a cumbersome job for any company. It could not only hamper their performance, but could also waste their time and money in the process. If somehow they aren't able to find the require engineer locally, then they must have to look internationally to fill up that gap. It is basically the requirement of their business which cannot be compromised under any circumstances.
No matter how much the budget is required, these companies do not take a step back while hiring the best talent available in the international market. Sometimes, they find them easily in their own regional offices, while sometimes they need to outsource their entire project to a whole new external team. This practice is increasingly becoming popular among the multinational brands, as they regularly look to fill up different roles using the same strategy.
Though the remote hiring and interview process takes a lot of time, but it offers the best team needed to handle any specific project according to the right software development methodologies. Furthermore, it also builds a footprint of the company in multiple locations, allowing them to get an enhanced recognition in the global market.
What is Software Offshoring?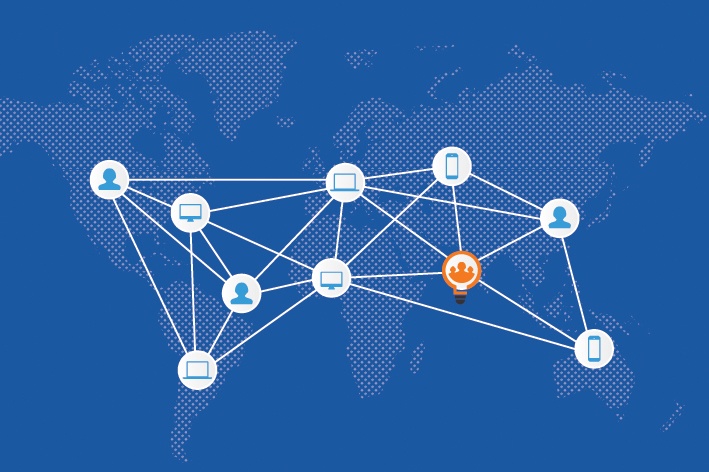 A lot of people often confuses offshoring with the term of outsourcing. They usually do this because of looking at the general advantages of outsourcing. Though the main purpose of offshoring and outsourcing is same, but their method of hiring or functioning is different from one another. As an agency, you could take advantage from both of them if you have set the team functional goals very clearly.
The offshoring process relatively refers to branch out a new team at a remote location. It basically allows an organization to install a new team at any preferred place. This could be done due to a variety of reasons, such as expansion of company, specific project resource allocation and more others. The company that is looking to offshore its teams always remains at the best place to answer this question. They can have multiple reasons to offshore teams depending on the requirements of their services and branding.
Due to the stunning offshoring benefits, you will find many examples of multinational companies opting for this particular hiring method regularly. It gives them a great advantage to employ different internationals, allowing their brand reputation to grow in multiple regions. This also helps in increasing the awareness, enabling teams from different locations to regularly interact and learn new things from each other.
What is Software Outsourcing?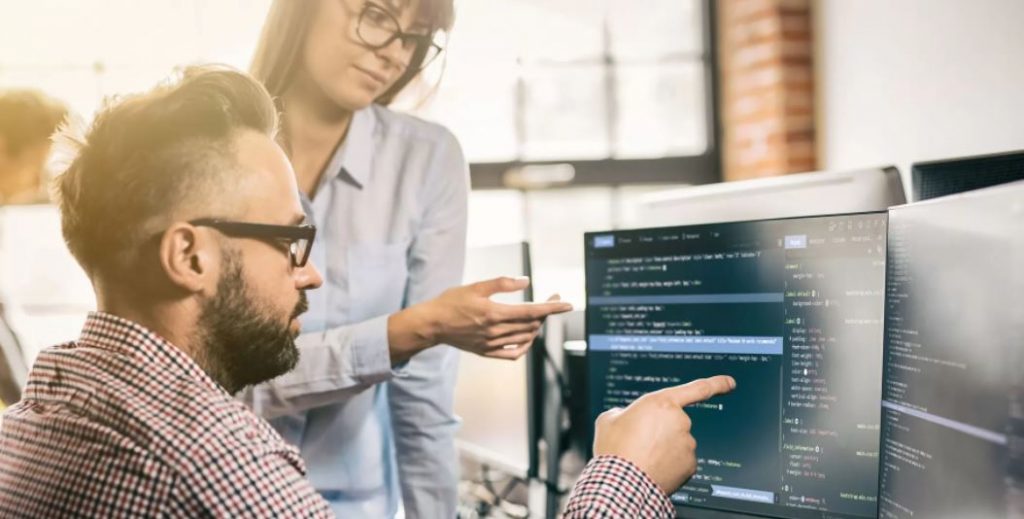 The term software outsourcing doesn't differ a lot from offshoring apart from having few key differences. These little dissimilarities play a huge role in determining what type of team you are trying to hire abroad. Whether it is long term or short term, the term software outsourcing helps you to know that if you have understood its key operations correctly.
Generally, outsourcing means to employ any team outside of your organization. It doesn't matter whether it is sitting inside your country or not, its operations would be outside of your organization, acting as a separate external entity. However, the task delegation to this team would be done according to your choice. Being the real commandant, you can instruct that team to perform any specific task using different .NET development tools as per your project requirements.
Normally, companies outsource their projects to the software teams sitting abroad. They get to them through another third party service providers that ensures to build smooth connection using a proper channel. This not only reduces several outsourcing legal concerns, but also allows both hiring agency and development teams to properly discuss the project details to get the best outsourcing advantages from the market. Once they get to an agreement, the task distribution is precisely done looking at the bigger end of the project completion. That is how smoothly tasks are handled by the outsourced teams, no matter which location they are working from.
Key Differences Between Offshoring vs Outsourcing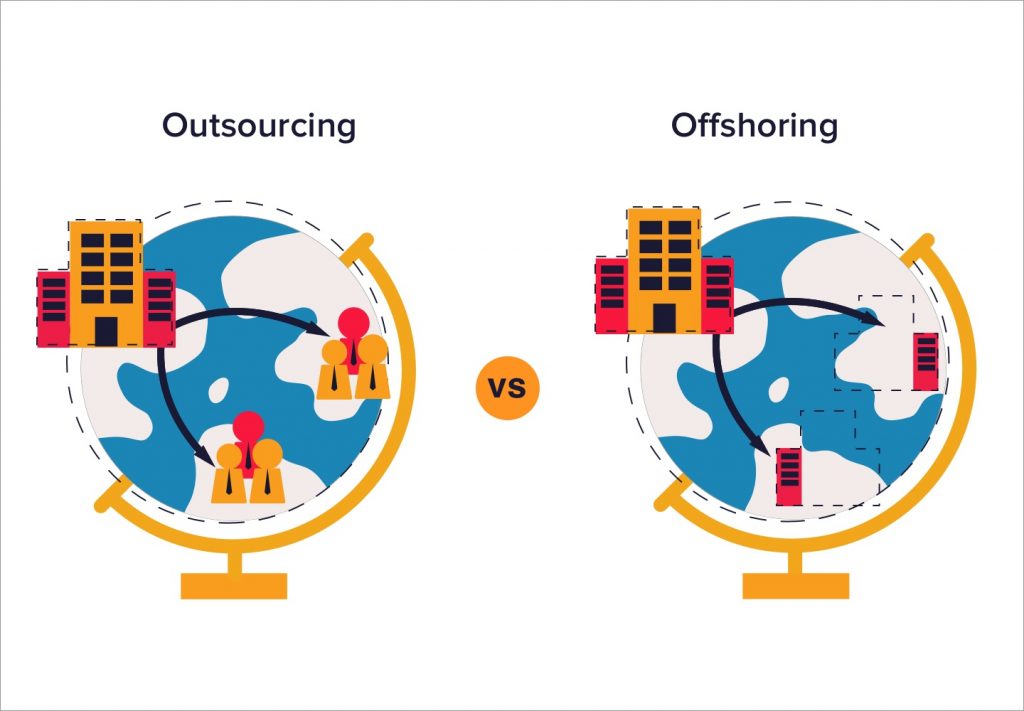 Before hiring any team abroad or locally, it is important to know the roles that would be transferred to them. This thing precisely depends on the hiring model you are picking for these teams. The understanding of software outsourcing vs. offshoring plays a key role here in letting you know the limitations and prospects of these external teams.
Here are some key points that will help you to identify differences between these two models. Let's take a look at them in detail below and help you understand the concept of business process outsourcing in detail.
Aim to Deliver
The working aim you have set for the team will help you to decide their hiring model. The contract management for outsourcing works well when you are looking to entirely shift project to a new external team. In this model, you will expect desired outcome from the team at the end of the given project completion timeline. A lot of companies outsource their projects on contract basis to multiple teams. Once the contract has been completed, they review their performance and further decide whether to continue working with them or not.
The offshoring model offers a little difference in terms of deliverables of the project. As an employer, the advantages of offshoring gives you the power to decide whether you want to work with a time on a specified timeline or long term basis. You can also vary the project details when working with an offshore team, as it purely depends on the emerging requirements. It allows you to be more flexible, rather than just following a specified working trail with an external team.
Location Differences
Another major difference between software outsourcing and offshoring is the dependency of the location. In the outsourcing model, it is not necessary to go abroad and find a team. You can do that by staying in your home country as long as you are satisfied with the available local talent.
On the other hand, the offshoring model strictly describes to install a separate team outside of your country. The word offshore precisely means to setup a new team in any other country where you are planning to expand operations. This team would be considered a part of your organization, but it will work remotely from any other place. So, the risk management for outsourcing is relatively easy as you can manage the remote guys just like the other internal teams. They will also be responsible to report you on the given dates so that project status can be known precisely.
Cultural Values
A company should always consider cultural differences when making their offshoring or outsourcing strategies. As defined above, offshoring requires you to completely setup a new team in any other country. This could increase risks of offshoring and could become a big headache in which balancing the cultural difference will certainly be a major obstacle. That is one of the major reasons why companies always think twice before expanding their offshore teams. It not only requires a good budget, but also a clear planning with the adjustment of cultural values.
Meanwhile, the outsourcing model gives you the option to look into the cultural difference before hiring any team. If you think that your organization will not be able to walk hand-in-hand with any other culture, then you could alternatively go for the local outsourcing. It is the major outsourcing vs. offshoring difference that often forces companies to only hire react native developers from the local market.
What are the Pros and Cons of Outsourcing?
Before opting for software outsourcing services, you must need to know about its everything in detail. Below, we have described some advantages and disadvantages of outsourcing to help you better understand the nature of this model.
Let's take a look at the both points below.
Want to Outsource Your Projects to the Best Professionals?
What are the Advantages of Outsourcing?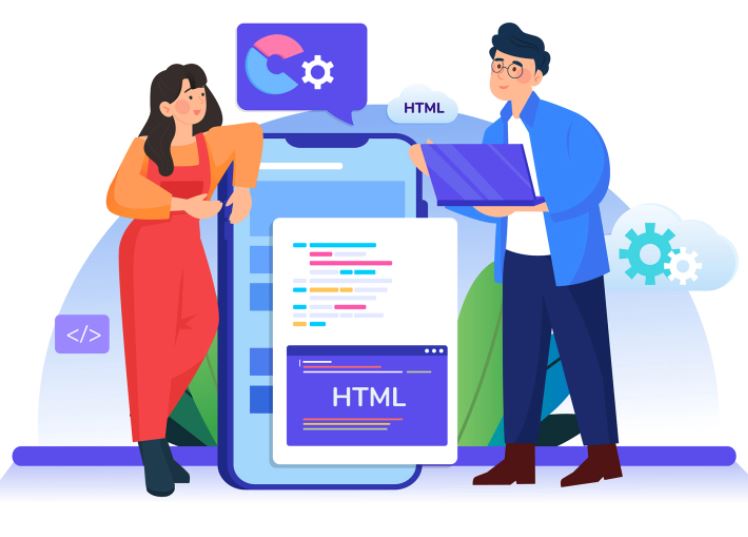 Software outsourcing offers different types of benefits if it is properly used to hire any expert .NET developer. It will simplify both local and international teams setup, rightly as per your organizational requirements. Here are some of its core advantages defined below.
Software outsourcing helps you to know what type of teams your organization currently lacks. This understanding allows you to outsource the project to the right professionals that are termed perfect for software quality assurance.
Software outsourcing helps small businesses to grow faster and smoothly. It gives them a clear idea related to the hiring of external teams that can handle specific jobs correctly.
Software outsourcing ensures to hire the best talent available in the local or international market. It doesn't matter where the team is located, the outsourcing model makes sure to find and hire them as per the given requirements.
Software outsourcing can help you to complete projects on time. This is indeed a very important feature that makes outsourcing crucial for the deadline-oriented projects, such as an ERP software system.
What are the Cost Benefits of Outsourcing?
Outsourcing provides a lot of benefits in terms of managing and reducing your project cost. It helps you to stay away from the hassles of in-house hiring which generally requires a bigger budget. The outsourcing model is quite cost-effective as compared to that, which is why it is suitable for many commercial companies having no tech knowledge.
What are the Disadvantages of Outsourcing?
It is also quite important to know about different outsourcing disadvantages, as it helps you to take caution on particular things preemptively. Let's take a quick look at them below.
If not handled properly, outsourcing can create serious obstacles in communication which can lead to project failure in the future.
Outsourcing services can be costly sometimes depending on the type and nature of software projects. So, make sure to evaluate your budget before opting for this model.
Outsourcing often leads to scam as well taking your time and money both into vain. Therefore, always remember to select the outsourcing teams wisely.
What are the Pros and Cons of Offshoring?
Allotting your projects to an international team can be bit risky, therefore you should know about all its advantages and disadvantages in advance. It becomes important allowing you to take better decisions after seeing every possibility and outcome of this model.
Let's understand what are the challenges of offshoring as well as its advantages in detail below.
What are the Benefits of Offshoring?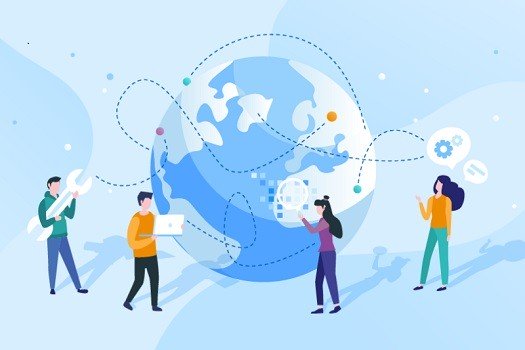 Just like software outsourcing, the offshoring model has its own advantages. It is best suited for those companies that are looking to expand in the international market. Here are some of its major benefits given below.
Software offshoring is termed cost-saving. It can help you to find best MVP developers physically owning an office. This will save a good amount of money until you will need to invest in a bigger infrastructure.
Software offshoring can enhance the overall productivity of your teams sitting in different locations. It will encourage them to collaborate on multiple tasks, resulting in better completion of projects on time.
Software offshoring also enables businesses to access a larger pool of talent professionals. It is up to them how to specify their roles and extract maximum performance from their hard work.
The offshoring model can enhance the diversity of your organization. It will help to build a multinational culture that will offer everyone a great chance to learn new things.
What are the Disadvantages of Offshoring?
Knowing about offshoring challenges is pretty important, as it allows you to prepare for every obstacle quite smartly. Let's take a look at some points that will explain the core disadvantages of this model.
Offshoring model requires you to have a big budget to hire quality international teams. If you do not have that, you should not opt for this model.
If you going to outsource your project to an international team, make sure to establish a strong monitoring mechanism, otherwise your project could stand at the risk of failure.
Offshoring model often create communication barrier, so make sure to resolve that issue before getting any serious problem.
FAQs
1. What is software outsourcing?
Software outsourcing refers to the hiring process in which you delegate tasks to the external teams. This could happen due to a variety of reasons, such as nonprofessional internal teams, lesser project cost and more others.
2. What is software offshoring?
Software offshoring is a process in which an organization set up a new team in any other country. This is often done to expand the footprint of their organization, so that they can gain better market reputation.
3. What are the differences between outsourcing and offshoring?
It is important to understand the difference between software outsourcing vs. offshoring. The outsourcing process doesn't necessarily require you to hire in any other country, whereas offshoring process specifically instructs to do it. 
4. What are some of the advantages of outsourcing versus offshoring?
Outsourcing can help you to find the best talent in the market. It is up to you whether you want to find them in the local market or international arena. Besides that, outsourcing also helps to reduce cost which is certainly great for the small businesses.
5. What are the pros and cons of outsourcing and offshoring?
Outsourcing and offshoring fits best when you are short of technical resources and tight on deadlines. On the other hand, its disadvantages include lack of communication, higher project budget and few more others.
6. What are the risks associated with outsourcing and offshoring?
There are several types of risks associated with outsourcing and offshoring. It includes scamming, higher budget quoting, communication failure and more similar other factors.
7. How does outsourcing and offshoring affect businesses?
Outsourcing and offshoring affect businesses by different means. It brings both positive and negative impact for businesses. This is why these models should be picked wisely after knowing all the possible outcomes.
8. What is the difference between onshore and offshore outsourcing?
If you will pick onshore outsourcing, then your project will be allotted to a team that is inside your country. However, offshore outsourcing is opposite to that, enabling you to contact and work with international teams.
9. What is the impact of outsourcing and offshoring on the global economy?
Considering the demand of skilled software resources, the impact of outsourcing and offshoring can be seen on the global scale. By connecting different businesses with international tech agencies, outsourcing is playing a great part in enhancing the revenue for the IT industry.
Final Words
That takes us to the end of this article in which we have discussed some key differences between software outsourcing and offshoring. It is indeed a longstanding debate that needs to be understood properly by the people. Many employers always stay confused in picking the right teams for their organization. They do not understand the dissimilarities between outsourcing and offshoring, as how it can impact their hiring process no matter what type of big budget they have.
This article has given a brief software outsourcing vs. offshoring overview to help employers better understand the hiring concept. They can use it know how to hire local and international teams, rightly as per their company's functional model requirements.